How to Better Understand and Connect with Customers in a Digital World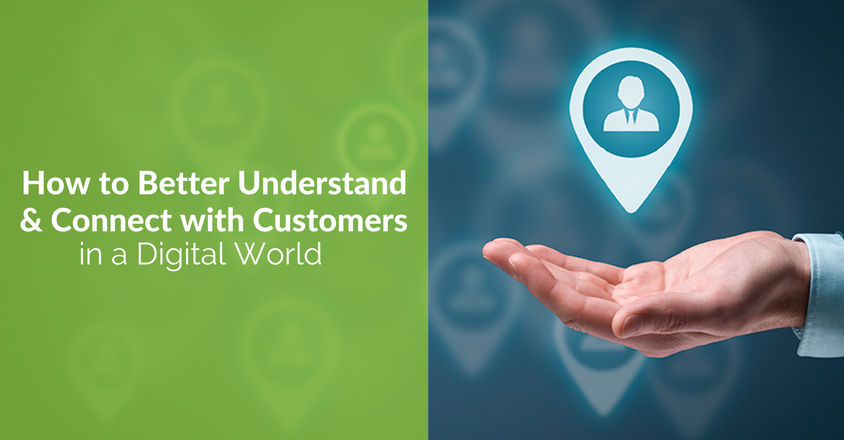 "How to Better Understand and Connect with Customers in a Digital World" is co-authored by Sharon Hurley Hall and Christina Strickland"
With the majority of adult Internet users spending time on social media sites, it's no surprise that social media is such an important way to get your audience's attention and connect with those in need of your products and services. But if there is one thing many businesses have learned the hard way, it's that talking at your audience simply doesn't work. That sort of strategy (or lack thereof) results in your message becoming a part of the online background noise.
How to Understand Customers in a Digital World
To make the most of social media and really reach your audience, you need to do three things: understand who your audience is, understand what your audience wants, and develop ways to connect with your audience. Sound like a tough job? No worries! Here are some tips to help you get the job done.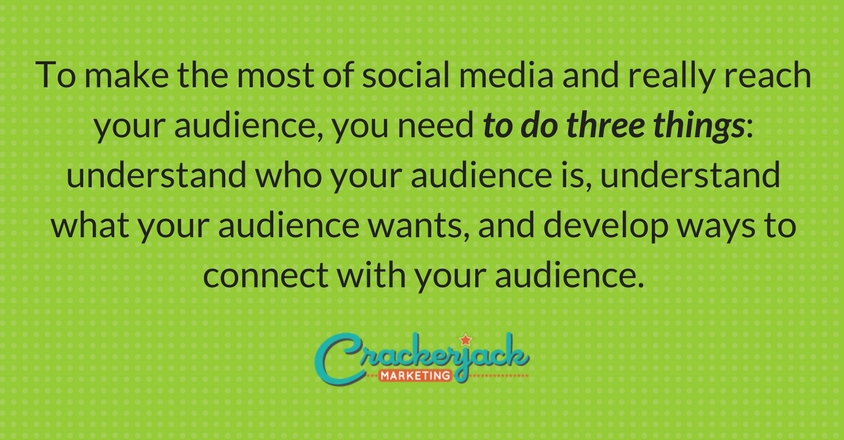 1. Use Google Analytics
Install analytics software. Most people use Google Analytics, but there are other options too. Using Google Analytics, check out your social media statistics. Go to Acquisition – Social to find out which social networks are bringing traffic to your site, how users finding you via social media navigate through your site and much more. This information alone will help you focus your social media strategy.
2. Check Social Analytics
Next, look at the analytics provided by all the social media sites where you are active. Twitter Analytics, Facebook Insights, and Pinterest Analytics all provide information on your social audience. The depth of this information depends on the site, but you can usually see where your audience members are located, what their backgrounds and interests are, and which social media updates made them respond and share. Once you know that, it's easy to use this information to decide on engaging social media content.
3. Identify Your Followers
If you want a holistic picture of your social media audience, then you'll need an external dashboard tool. There are dozens to choose from at various price points. See if the data you collect matches your existing customer personas. If there's a mismatch, then it's time to revisit your marketing strategy. If there isn't, then congratulations! That means you're probably getting it right.
4. Find Their Influencers
One important thing to understand is who influences your social audience because you can also target those influencers for greater reach when you want to share your content and message. A good tool for finding influencers is Klear (formerly Twtrland) which allows you to see who your followers listen to. You can also find social media influencers with a Buzzsumo Pro account.
5. Listen to Your Fans
Use social listening software to find out when your fans and followers mention your brand and what they say about you. You can also discover what their hot button topics are and weave those into your social media strategy. Use tools like Buzzsumo to find hot content and Klout to find shareable content on the topics that interest them.
6. Pay Attention to Mobile Stats Too
Did you know that more than half of all Facebook users only access the site from mobile devices? Keep an eye on mobile analytics on all sites, so you don't miss the moment when most of your customers go mobile too. That's bound to happen at some point, which means that your social strategy will have to include mobile-friendly content.
7. CRM Your Inbox
Rapportive, which puts a mini-CRM tool right in your inbox, is a very helpful tool that is owned by LinkedIn. When you install the browser extension, you can immediately see whether the person who has emailed you is connected to you on LinkedIn, a snapshot of recent roles and – if they also use Rapportive – any social media accounts they have connected to their profile.
Once you have that information, it's easy to visit those other sites and find out more about your prospect's online activity. That means you can follow them on social media and have conversations on the topics that interest them.
8. Create Lists Wisely
If you want to go direct to the source, then use the features built into Facebook, Twitter and Google+ to connect with customers and prospects in a useful way.
If you want to keep your home stream uncluttered on Facebook, interest lists let you keep tabs on people and pages you like, without having to like them. Full instructions are on the "interest lists" page.
You can do something similar on Twitter by setting up themed lists. In addition to setting up lists of customers and prospects, I suggest you set up lists of people tweeting about the topics that interest your customers and prospects. That gives you content to share with them and deepens the connection. For best results, keep your lists short. That also goes for Google+, where you can set up circles in the same way.
When you've set up your lists or circles, check in a couple of times a week to join the conversation and find items to share.
9. Use LinkedIn
Whatever business you are in, there's a fair chance that your customers, prospects and potential partners will be on LinkedIn. You should be too, because that's where they'll look for you. Take the time to fill out your profile properly. That means including a profile photo, a cover photo, your most recent jobs and some portfolio items. Then scope out relevant groups, but not too many, because you need time to participate in them. This really works for getting the attention of prospective customers and bringing business your way. It is surprisingly easy it is to build relationships through group discussions.
Use the data you gather and the tools at your disposal to understand what your audience members are saying, what they need, and what really drives them. Then, use this information to develop strategies and content that speak to their interests, make a connection, and encourage engagement.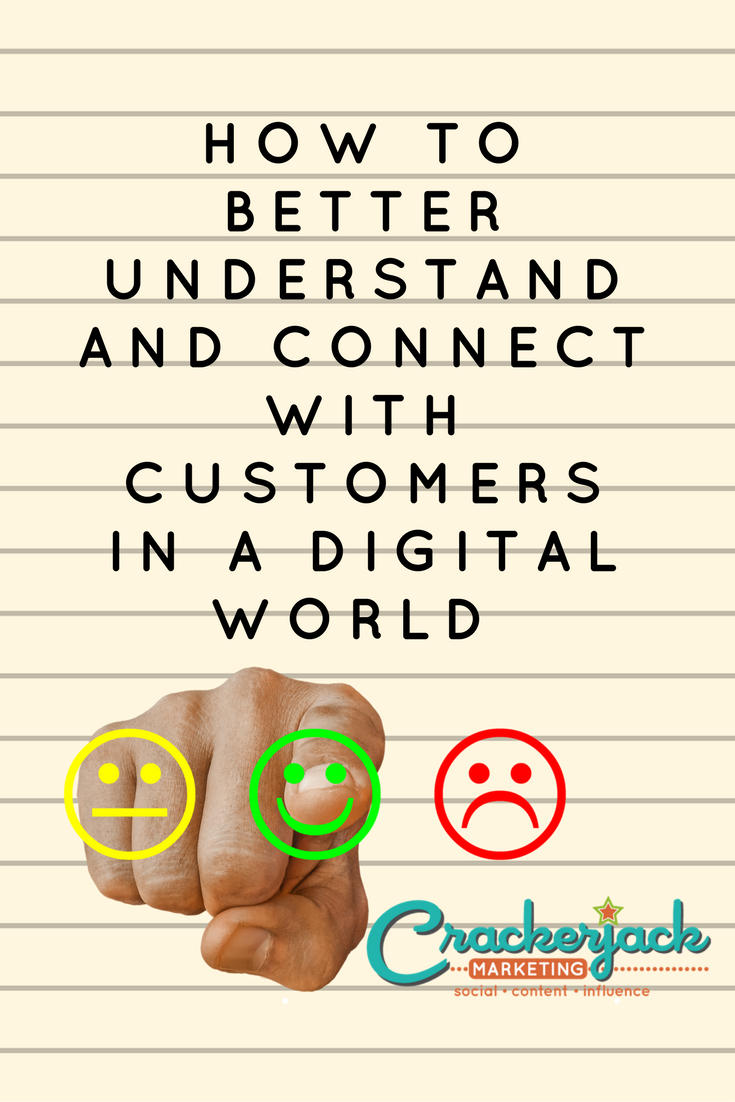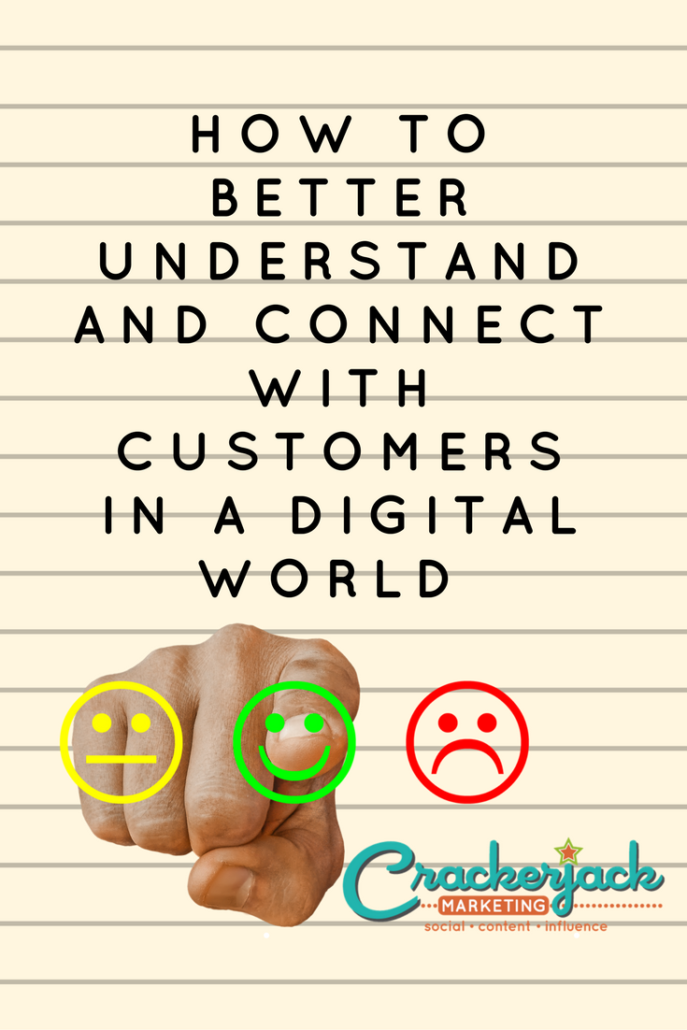 The following two tabs change content below.
Latest posts by Crackerjack Marketing (see all)
https://crackerjackmarketing.com/wp-content/uploads/2016/10/How-to-Better-Understand-and-Connect-with-Customers-in-a-Digital-World.png
440
844
Crackerjack Marketing
https://crackerjackmarketing.com/wp-content/uploads/2017/02/CJM-Header-Logo-New.png
Crackerjack Marketing
2016-10-20 08:00:24
2022-06-10 22:07:06
How to Better Understand and Connect with Customers in a Digital World