How to Customize Your Social Updates for Facebook and Twitter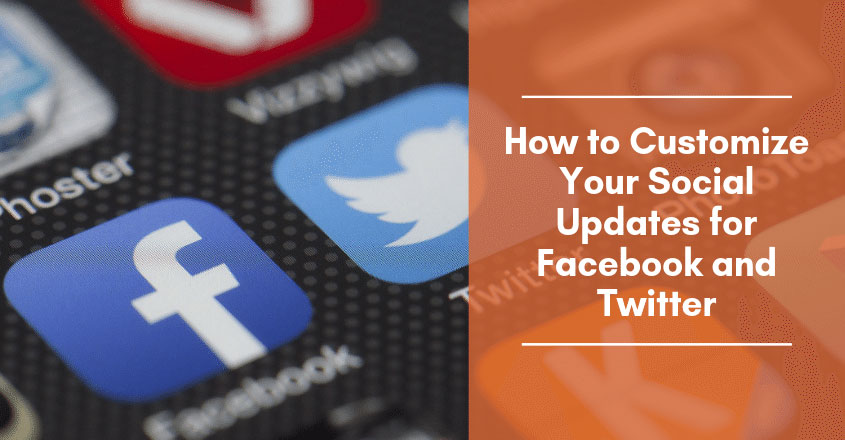 Like every aspect of inbound marketing, social media is constantly evolving. Once upon a time, when marketing on Twitter and Facebook was in its infancy, auto-uploading the same posts to both platforms were considered acceptable and efficient.
For the savvy inbound marketer, those days are over. While efficiency is important, it should never be at the expense of quality content and relevant social media posts. Twitter and Facebook speak a different language — what your audience looks for on one is not the same as what they look for on the other.
It's important to recognize the differences in how to post to Twitter and Facebook if you want active followers and increased reach (and who doesn't, right?). You can still promote the same blog posts, offers, and product information, but you need to say it differently for each platform. Here's how to approach crafting updates differently on Facebook versus Twitter.


Photos
Twitter: Be Selective
Viewing photos on Twitter takes more time and effort because the user must click a link to see it. Make that click worth it to your audience. Twitter photos should be exciting, relevant, and self-explanatory — remember, you've got a character limit. For example, a photo of your restaurant's delicious pizza is likely to make people hungry and showcases the product in a positive (and delicious) way. On the other hand, tweeting a picture of rain on the window, unless you're a weather service, is not worth your audience's time.


Facebook: The More Photos, the Better
Photo upload and viewership on Facebook is easy and natural. Users can preview photos in newsfeeds before clicking, or browse an entire album if they're really interested. Of course, there are some things that companies should never post on Facebook, but marketers need not be as selective with their photo usage as they are on Twitter. Just make sure photos you upload are high quality and interesting, and include a caption to help contextualize what is being viewed.


Personal Engagement
Twitter: Ask and Respond
Engaging and responding is extremely important on Twitter. Scroll down your company's Twitter page — the ratio of personal responses (@mentions) to organic tweets should be about 50:50. In fact, tweets containing RT, via, and @ symbols had higher CTRs than tweets without.
And remember that when your tweet starts with an @ handle, only followers who follow both you and the person you're tweeting at can see the tweet. This means that if you're replying to, say, a complaint, you can respond without bombarding your followers' newsfeeds.


Facebook: Engage and Redirect
Facebook scored high in attention span and higher in emotional engagement than television ads. This helps inform many of our inclinations — that relevant content posted on Facebook has a good chance of impacting and sticking with readers.
So what do you do with that? Well, Facebook is a great platform for opinions. Ask open-ended questions and let readers voice their opinions on your page, not all of which you need to respond to. Yes, opening yourself up to others' opinions can feel threatening, but if someone has a complaint on Facebook, you can address it publicly and then conduct the remainder of the conversation privately. This is a crucial step because Facebook is more permanent than Twitter; observers can easily track an entire conversation for a longer window of time.


Frequency
Twitter: Frequently
Twitter moves fast. Putting an exact number on the number of tweets your company should be posting is difficult. Strive to maintain activity, but never at the expense of relevance; only tweet if you have something to say.
Exciting blog posts, news, event updates, and offers are great things to tweet about throughout the day. Pre-scheduling both Facebook posts and tweets is an efficient way to keep up with the platforms, but the posts should be different across mediums and you should be posting real-time, as well.


Facebook: 3-5 Times Per Day
Facebook has a longer shelf life than Twitter, but user newsfeeds move fast. Facebook's Edgerank algorithm ranks news feed posts based on weight, affinity, and recency. This means that Facebook takes into account the amount of interaction your followers have with your company — how many people interact with you, and how often they do so — and how recent your update was posted. That means with Edgerank, your post is more likely to get buried under other updates, so it's important to post often (though less than on Twitter) to remain top-of-mind.
Read more: The Best Time to Post on Instagram, Facebook, Twitter, LinkedIn, & Pinterest


Language
Twitter: Concise and Retweetable
The type of content you post on Facebook and Twitter company pages can be the same. Blog posts, product info, event promotions, and photos are great content for either platform. The language, however, should differ. With Twitter, it's not crucial to speak in complete sentences as long as the message is clear. Sometimes shorthands and symbols are necessary to meet the character count, but marketers often fall into the trap of using them so often that the message is convoluted. Use shorthands only when necessary.
As with photos on Twitter, give people a reason to click on your content and retweet it to their followers. Tweets should be colloquial, but professional enough that users will be comfortable retweeting to their networks. This is how you grow to reach and engage your company's followers.


Facebook: Engaging and Aesthetic
People love to talk on Facebook, and using engaging language and photos are great ways to get them talking about your company. Pose questions that accompany your links in your Facebook statuses — there's more opportunity for people to comment and share your link on Facebook than on Twitter because there's a larger available character count and it's easier to see the conversation history. Plus, a Facebook study found that links have a 20% higher referral rate when personal commentary is provided. Similarly, links with a corresponding photo received 65% more likes than those without. Again, this data argues against auto-uploading because it calls for more personal engagement from your Facebook page.
As social media platforms like Facebook and Twitter mature, their rules of engagement become more niche. In order for marketers to effectively grow reach and generate leads through social media, they must understand these rules. The better we can understand the nuances of a platform, the better we can tailor content and language to fit that audience.
How does your approach differ when crafting updates for Facebook and Twitter?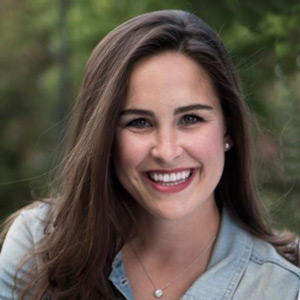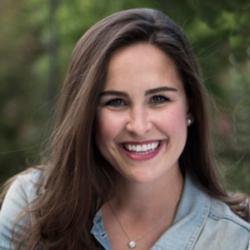 About the Author:

Kendal Austin is a Sr. Marketing Manager at Toast, Inc. Kendal is experienced in creating B2B customer programs, driving paid and organic lead generation, and managing marketing operations.
Connect with her on LinkedIn.


https://crackerjackmarketing.com/wp-content/uploads/2019/05/How-to-Customize-Your-Social-Updates-for-Facebook-and-Twitter.jpg
440
845
Guest Author
https://crackerjackmarketing.com/wp-content/uploads/2017/02/CJM-Header-Logo-New.png
Guest Author
2019-05-21 09:00:28
2022-06-10 22:05:10
How to Customize Your Social Updates for Facebook and Twitter