How Twitter Can Help You Generate Business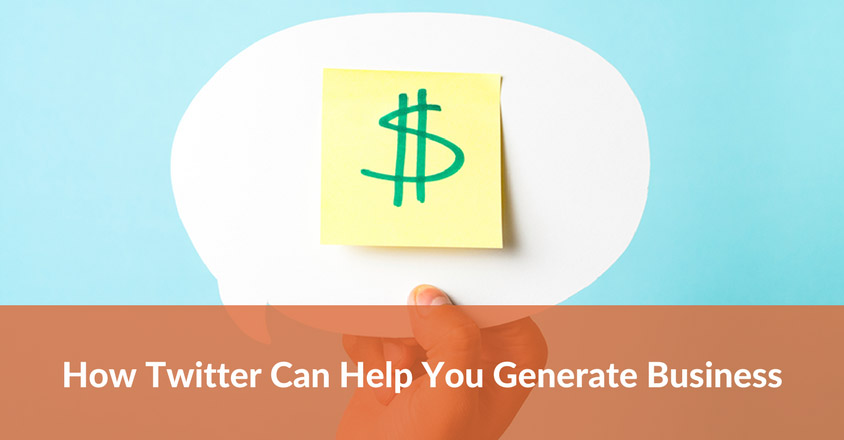 Twitter can be a really great tool to help you find customers and to help customers find you. With over 140 million tweets per day, you can easily imagine that people are talking about your product or service. How you use it to drive sales is partly a matter of how well you search Twitter.
When you go to Twitter.com you'll see a search box prominently on the home page. Start playing around with different searches and see what you can find that's related to what you do. Are you a real estate attorney? Type in "real estate attorney nyc," as follows.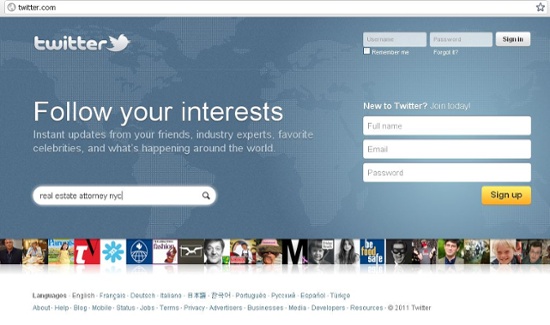 So what results do you get back? Here's someone specifically looking for a real estate attorney.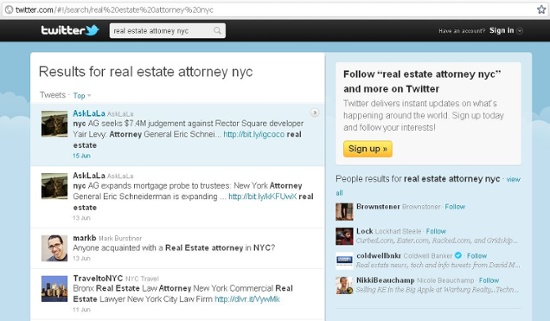 Sure, it's only one result (in the week or so prior to this search) – but what's one lead worth to you, as an attorney? And how long did it take you to find that lead? Um, it took me about 15 seconds.
If you were actively on Twitter, you might reach out to this person very casually. Don't do a hard sell – perhaps tweet back something like:
@markb: Can I possibly help you find the right attorney? I've got a great network of lawyers.
Don't mention that you are a real estate attorney – offer your help first, then try to continue the dialogue. You might link to an industry list of attorneys that you have access to, and say that you can vouch for some people on the list. Twitter is all about building relationships, not selling, so if you can provide a resource or link to something that's useful, people appreciate that.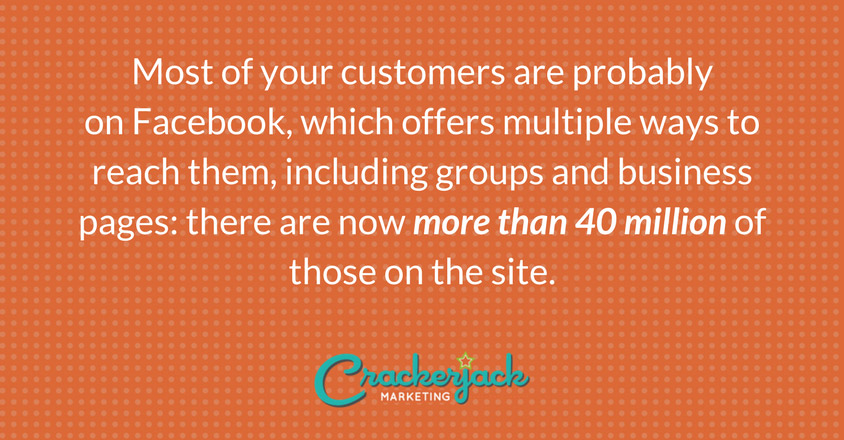 The secret to generating these leads and making them work for you is to be consistent in looking for them. If you figure out a couple of searches that make sense for your business, then do those searches a couple of times a week, it's likely you could have new leads every week (depending on your industry, of course). Then strike up a conversation with the people who are talking about your topics – very casually, and very generously. You may be surprised at the results.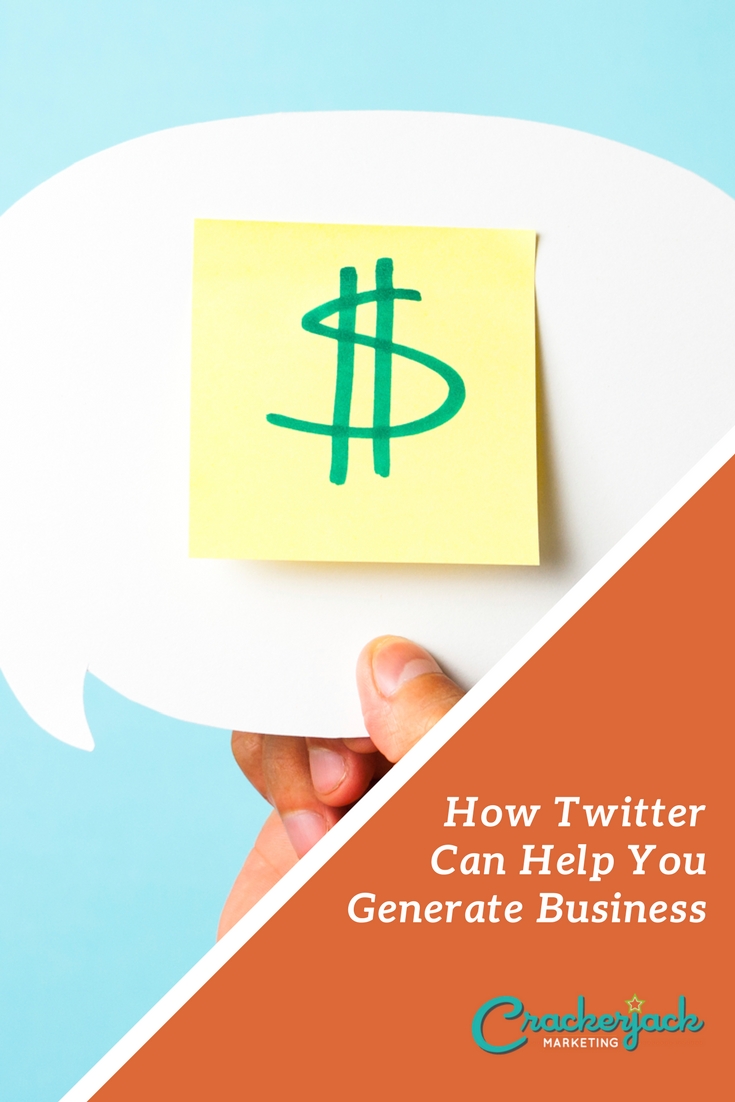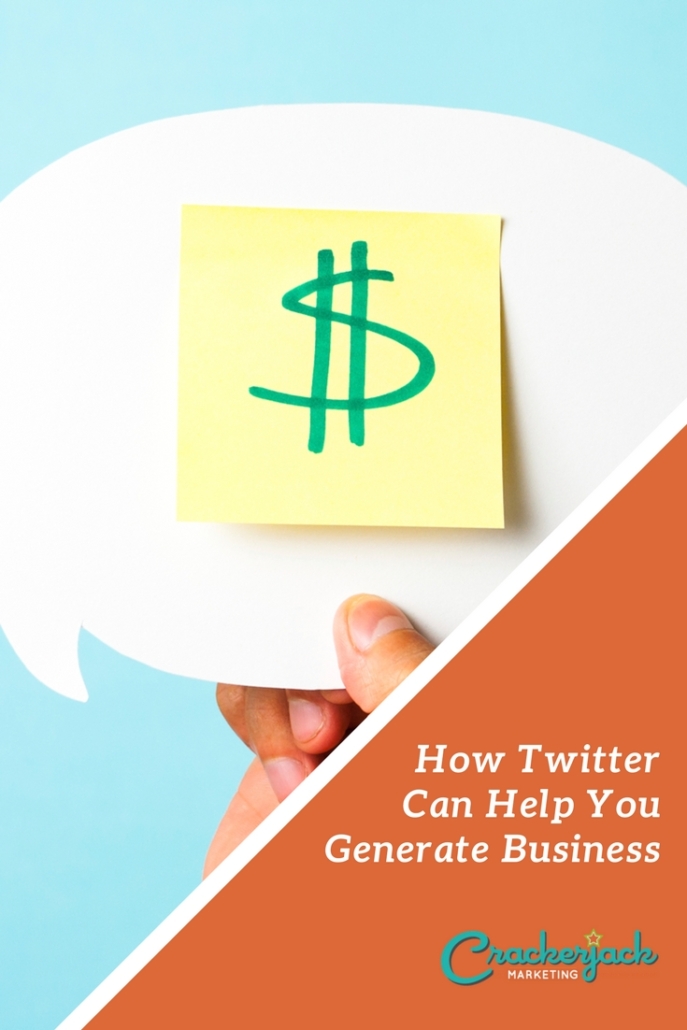 The following two tabs change content below.

Stephanie has 20 years' experience in digital media and 12 in social media and content marketing, and has been blogging personally and professionally since 2004. She loves to try new social media platforms but mostly maintains her first love, Twitter, @stephanies.

Latest posts by Stephanie Schwab (see all)
https://crackerjackmarketing.com/wp-content/uploads/2017/02/CJM-Header-Logo-New.png
0
0
Stephanie Schwab
https://crackerjackmarketing.com/wp-content/uploads/2017/02/CJM-Header-Logo-New.png
Stephanie Schwab
2011-06-27 23:18:56
2022-06-10 22:10:29
How Twitter Can Help You Generate Business