Social Media Management Checklist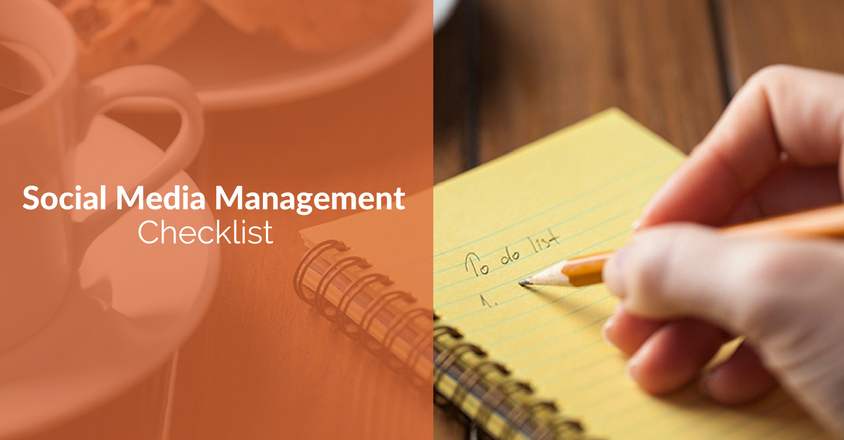 So you've signed up for a bunch of social media accounts? Now, you can sit back and bask in your accomplishments, right? Wrong. So, so wrong. Signing up for social media accounts is only a small part of the battle. You need more than just a presence on well-known social media networks. You have to engage on them, and, well, be social. This means putting daily effort into developing your network and increasing your online visibility. How? By attending to housekeeping, monitoring, posting, and reaching out each day.
Here are some must-do tasks to include on your social media checklist:
Housekeeping
Log in and check your messages daily. It sounds like a no-brainer but it's way too easy to let slide when you're busy with other things. Don't let out-of-sight, out-of-mind thinking derail you from this.
Respond thoughtfully. If your audience members reach out to you, the last thing you want to do is lose their interest by making them wait too long for your response. Don't just hit the "like" button and think you're done. Personal responses, thoughtful questions, and helpful advice will help you stand out from all the rest.
Commit to posting on each of your social media accounts at least once per day (more is usually better) – and make each post relevant and sharable. Keep in mind, however, that your posts don't always have to be long and involved. They can be as simple as a link, quote, or photo, or as meaty as an informative video you created or an in-depth article (or link to one). Mix things up! Nobody likes boring.
Monitoring
Monitor your daily results. Check reviews and mentions of your business. This will help you stay on top of what people are saying about your business, so you can help keep the buzz going.
Note which posts saw lots of engagement and which tweets fell, well, flat. This allows you to make better choices by learning what works and what doesn't.
Pay close attention to bad reviews and complaints. Of course you want to see positive mentions, but when bad reviews and complaints show up, your ongoing monitoring will pay off. You'll be able to respond quickly to negativity and fix things or at least minimize the damage to your reputation.
Watch the competition. Sure, you're different and your business is the best out there, but there's still plenty you can learn from your competition, both what to do and what to never, ever do.
Find out who your friends are. Track increases and decreases in follower numbers and friends. Use the information you get to inform your marketing and social media efforts. Simply put, if it gets you a boost in numbers, keep doing it.
Reaching Out
Socialize! Well, duh. Why are we telling you this? The unfortunate truth is that business people have a crazy way of forgetting that social media is supposed to be social. Work on beginning, developing, and nurturing relationships every single day.
Set a goal. Connect with at least a few of your followers each day and initiate contact with the same number of new people. The attention you pay to others will boost their interest in your business, encourage sharing of your content, help you expand your network, build your reputation, and when all goes as planned, boost sales. Share content, like pages and posts, provide recommendations and endorsements, and even send good tidings on birthdays and anniversaries.
Shut up about yourself. No one likes people who talk too much about themselves. Ask questions. Ask lots of questions, and then show genuine interest in the answers.
Take the time to accomplish the above each day. And remember, if you lack time to get it all done, you can delegate the responsibility to an employee or a social media firm – like Crackerjack Marketing! Reach out if we can help.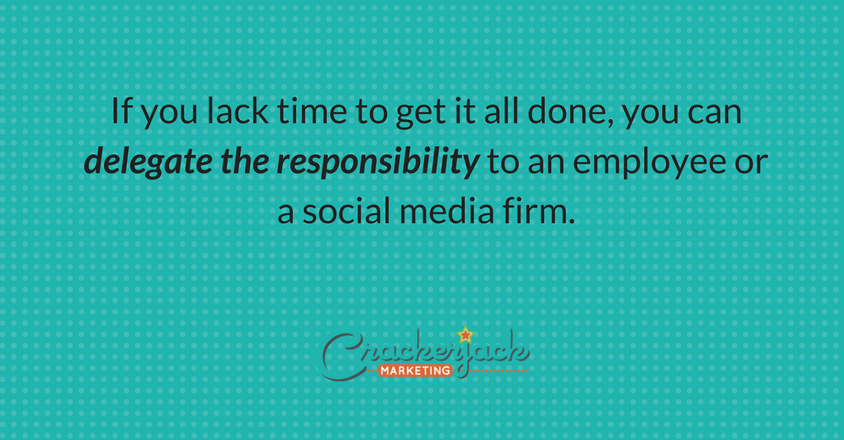 What's on your social media checklist? Share with us!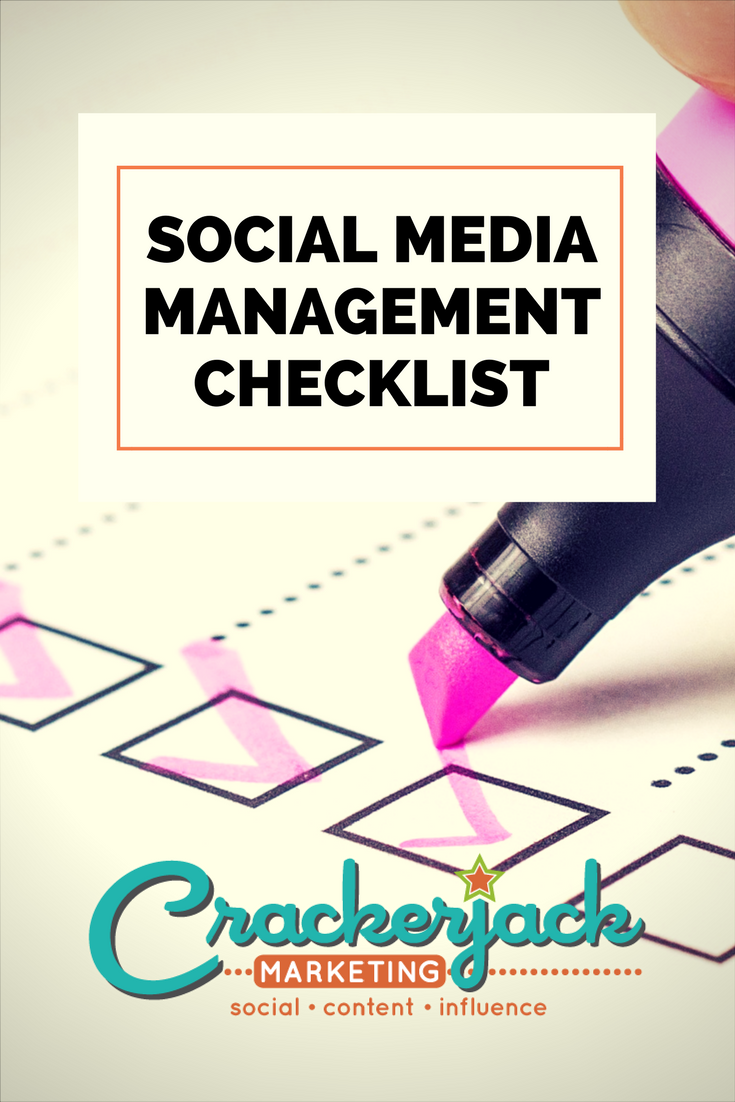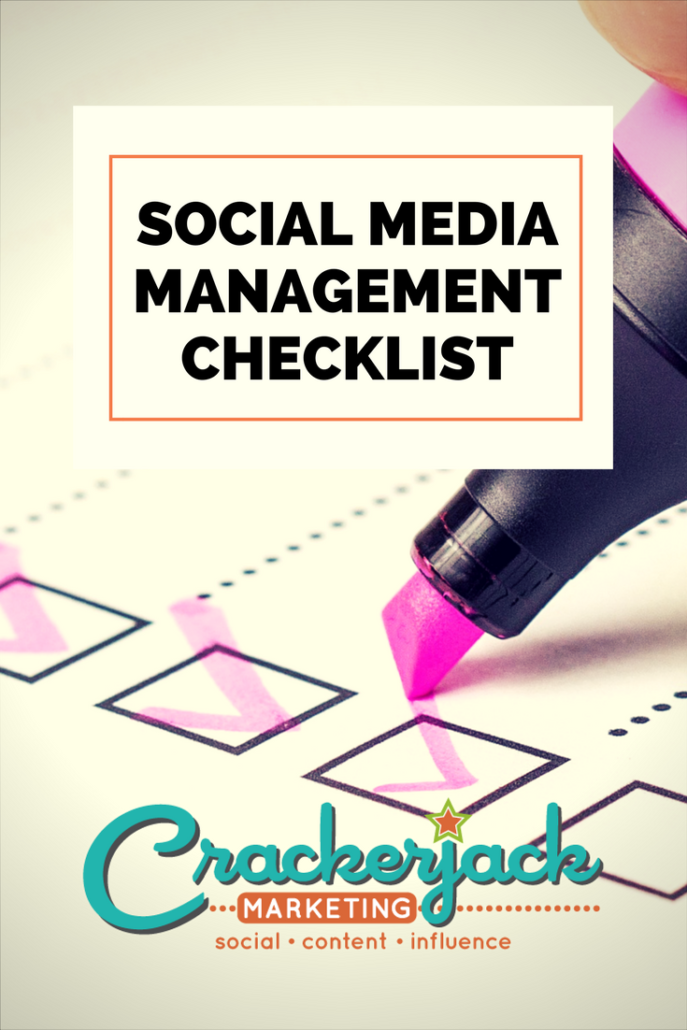 The following two tabs change content below.
Latest posts by Crackerjack Marketing (see all)
https://crackerjackmarketing.com/wp-content/uploads/2015/04/Social-Media-Management-Checklist.jpg
440
844
Crackerjack Marketing
https://crackerjackmarketing.com/wp-content/uploads/2017/02/CJM-Header-Logo-New.png
Crackerjack Marketing
2019-04-23 06:18:37
2022-06-10 22:05:10
Social Media Management Checklist