How to Improve the Success of Your Marketing Campaigns with Analytics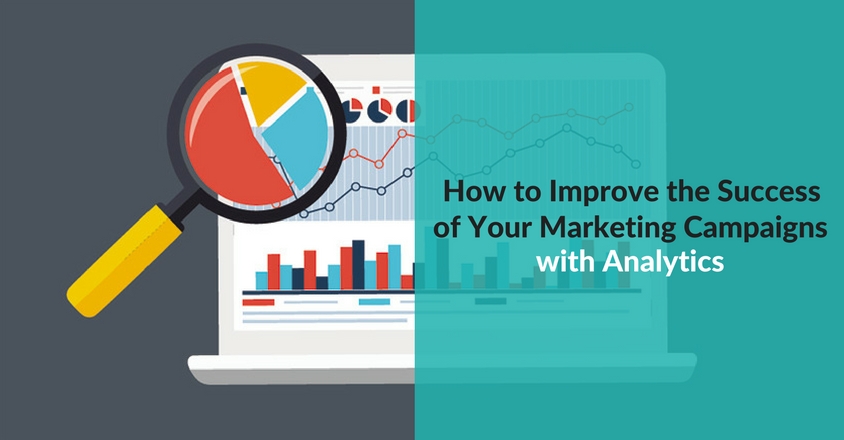 It's only a small snippet of code, but it's the difference between knowing whether your marketing is working or failing miserably. I'm talking about analytics software, which packs a powerful punch in terms of helping you to understand your website, social media profiles and customers and letting you know whether you're succeeding in getting attention for your brand and making your business better known.
Marketing Analytics will Improve the Success of Your Campaigns
There are dozens of analytics tools around, but one of the best known is Google Analytics. So what can you learn with Google Analytics, and how will this affect your marketing?
1. Use Analytics for Audience Targeting
You get more from your marketing when you understand who your audience is. Analytics can help with that. Google Analytics can tell you:
who's visiting your site and what country, state (and sometimes city) they come from.
what languages people speak.
key demographics such as gender and age (you will have to enable this).
This information will help you see whether you are attracting the right audience.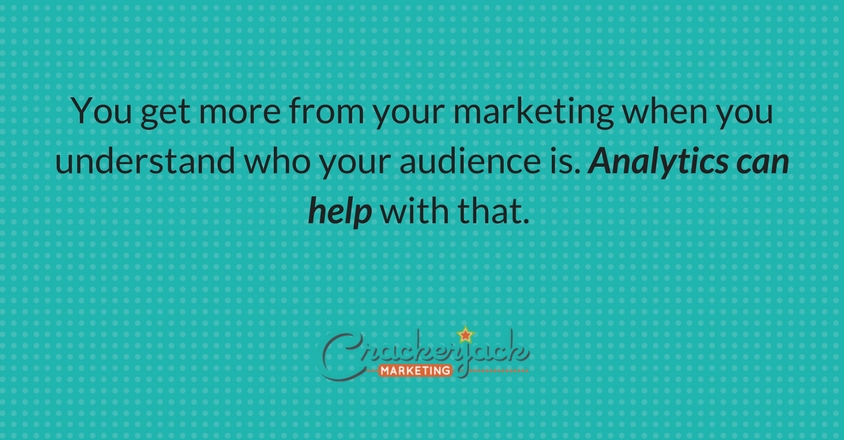 2. Analyze Traffic and SEO
Google Analytics has a "traffic sources" report which is another good way to track marketing effectiveness. For best results, take a snapshot of the key metrics for your site at the start of a marketing campaign, so you can see how different initiatives affect visitor numbers.
The traffic sources report lets you see:
how many people are coming directly to your site as their initial destination
whether people are sending traffic your way (which probably indicates that they see you as an authority)
whether SEO efforts are paying off in terms of search engine positioning
how any paid marketing campaigns are doing
You can even figure out what people are looking for on your site so that if you're not providing it you can improve your content.
3. Track Social Media Effectiveness
Google Analytics now tracks more social media data than ever before. That makes it a great tool for helping to check the effectiveness of social marketing campaigns. You can find out:
which pages are most popular on social media
which sites are linking to you most
which sites are sharing your content.
It's a good way to find out whether your customers are using social sites where you don't have a presence. And when you use other tools to dig deeper you may find new advocates for your business that you can work with in different ways.
4. Tweak Content
Google Analytics lets you see which content titles and URLs attract the most visitors, as well as popular entrance and exit pages. That lets you know whether you need to amp up your headlines. Visitor flow shows you where you are losing people after they get to your site and that may suggest new content areas. You can also check for other issues that affect the effectiveness of your site, such as slow page load times which can drive visitors away.
5. Set Up Goals and Campaigns
If you're marketing your business, you probably have a few goals in mind. You can set up goals and campaigns in Google Analytics, so you can see how many people are visiting your store and making a purchase, downloading a free resource or signing up for your email list. This will give you a handle on marketing conversions and see how marketing is helping your bottom line.
These are just a few of the ways in which you can use Google Analytics to improve your marketing.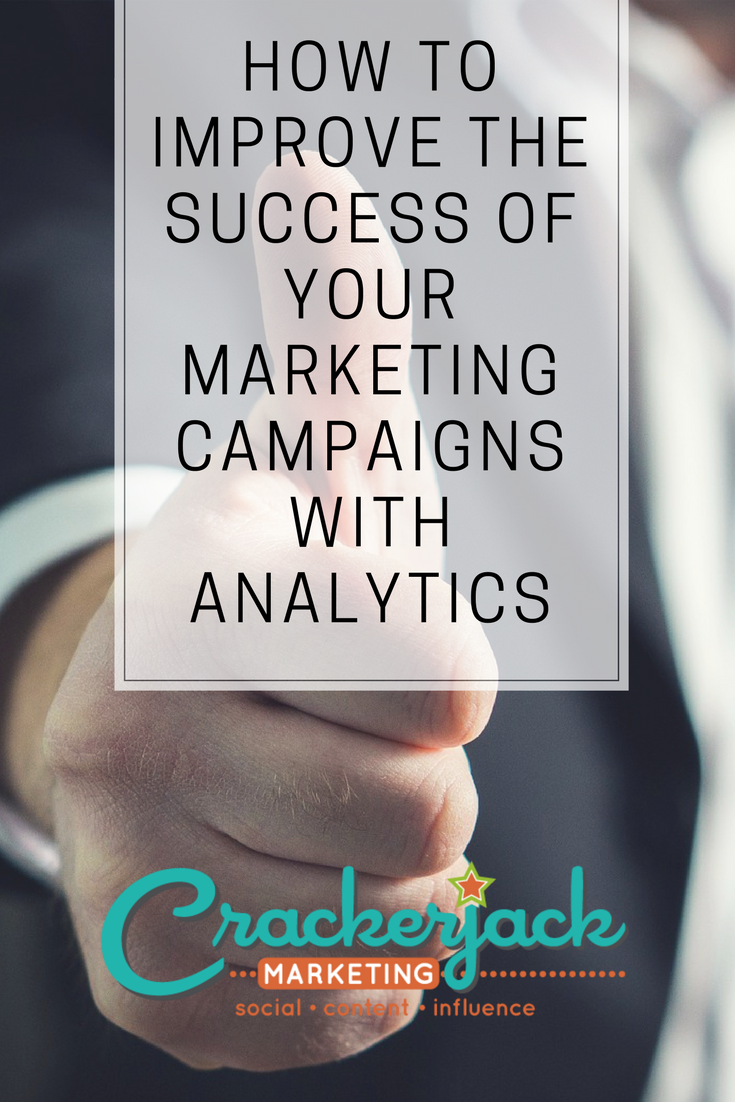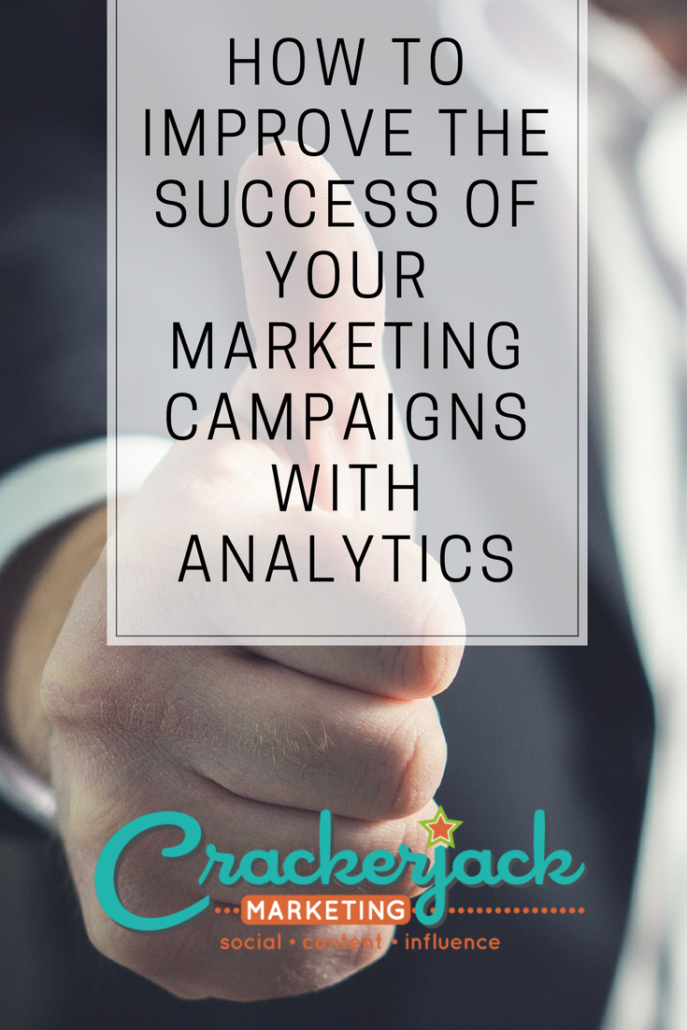 The following two tabs change content below.
Self-confessed word nerd and polymath Sharon Hurley Hall believes she has the perfect job - as a professional writer and blogger. And when she can indulge her geeky side and write about new web tools, it's a little slice of heaven.
Latest posts by Sharon Hurley Hall (see all)
https://crackerjackmarketing.com/wp-content/uploads/2015/05/How-to-Improve-the-Success-of-Your-Marketing-Campaigns-with-Analytics.jpg
440
844
Sharon Hurley Hall
https://crackerjackmarketing.com/wp-content/uploads/2017/02/CJM-Header-Logo-New.png
Sharon Hurley Hall
2019-05-28 05:17:47
2022-06-10 22:05:10
How to Improve the Success of Your Marketing Campaigns with Analytics