How To Schedule Your Tweets For Maximum Exposure
Sharing links with your Twitter followers is a great way to share industry-related information, keep your followers up-to-date and, and keep them entertained.  To do this, though, you need to be tweeting these links when most of your followers are online and likely to see them.  Given time zone changes and the differences in individual schedules, it can be difficult to know exactly when to send tweets for maximum effectiveness; even harder still is to be at your computer, ready to push the send button at exactly those times.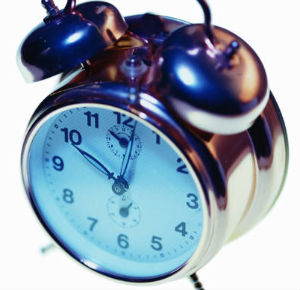 Fortunately, there is a simple, free tool called Timely which takes the guesswork out of Twitter timing and also allows you to schedule tweets in advance, so you can get out from behind your desk.  With Timely, your content will get the best possible engagement in terms of link-clicks and retweets.  Timely is extremely easy to use, so we recommend it for people who are eager to ramp up their Twitter efforts and start to publish a lot of content.
In order to use Timely, simply go to Timely.is, connect your Twitter account and enter a tweet and a link. The tweet will then be scheduled for you, in order to generate maximum exposure based on the Twitter habits of your followers.  Timely even offers a toolbar button so you can submit and schedule links as you're browsing the Internet and come across something relevant and interesting to your community.
Timely  determines the best time for your tweet is by analyzing your last 199 tweets for link clicks and retweets.  It also keeps a historical record of the tweets you send through their service, allowing you to see the number of clicks, retweets and reach over time.  Looking at your tweet history, you'll learn a lot about what people responded to, shared and clicked on. And that's one of the greatest features of social media. You'll be able to experiment, learn from your results and get better every day.
Do you use a Twitter scheduling tool? Have experience with Timely or any others? Please share your experiences in the comments.
Note: Social Media School has no relationship with Timely except as a user.
The following two tabs change content below.

Stephanie has 20 years' experience in digital media and 12 in social media and content marketing, and has been blogging personally and professionally since 2004. She loves to try new social media platforms but mostly maintains her first love, Twitter, @stephanies.

Latest posts by Stephanie Schwab (see all)
https://crackerjackmarketing.com/wp-content/uploads/2017/02/CJM-Header-Logo-New.png
0
0
Stephanie Schwab
https://crackerjackmarketing.com/wp-content/uploads/2017/02/CJM-Header-Logo-New.png
Stephanie Schwab
2011-08-30 04:11:32
2022-06-10 22:10:11
How To Schedule Your Tweets For Maximum Exposure