The Mobile Market Shift – Are You Ready?
Will your customers be wearing your website soon? The chances are that they will be. If you pay attention to technology news, you know that wearable computing (it's exactly what it sounds like: computing devices that you wear) is set to make the mobile market even more mobile.
The most common devices are smart watches. These started by allowing you to manage smartphone functions from a device worn on the wrist. But some of the latest ones fly solo, so you don't need a smartphone to use them. (Check out the Samsung Gear S for an example.) That's the revolutionary part, and it's why if you're not ready for mobile market changes, it's time to think seriously about what that means for your website and marketing. Google Glass may be wearable, but something that's just like the watch you wear already, but better, is likely to be more popular.
All the major tech developers are investing heavily in wearables. Google has even launched Android Wear, an operating system specifically for wearables. With application developers busily updating all their apps to work with Android Wear, it's another reason to bet on mobile.
The mobile market is already huge, but there's still room for growth. According to We Are Social, mobile penetration is already at 63% in North America and 50% worldwide. In many emerging markets, mobile devices are the primary devices used, so if your business targets those markets, a mobile marketing strategy is a must.
Here in the US, mobile devices are the devices of choice for millennials. According to eMarketer 77% of millennials watch video on tablet computers while a whopping 90% watch video on their smartphones. Social media is part of the mobile revolution too, with mobile device users twice as likely to share content from those devices as from desktops. (Source: ShareThis)
So what does all this mean for your web and marketing strategy? You already know the impact of a good user experience (UX) on marketing success. Some mobile users wait less than a second before leaving a website that's not working for them. Good mobile UX, says Google, can help turn people who visit your site and read your marketing material into customers.
That's why it's more important than ever to fine tune your marketing strategy to take account of mobile device users. You need a website that loads quickly, with messaging that's on point. You need to ensure that people don't have to spend a lot of time swiping and can act quickly on your call-to-action. A screen the size of a watch face doesn't leave much room for error.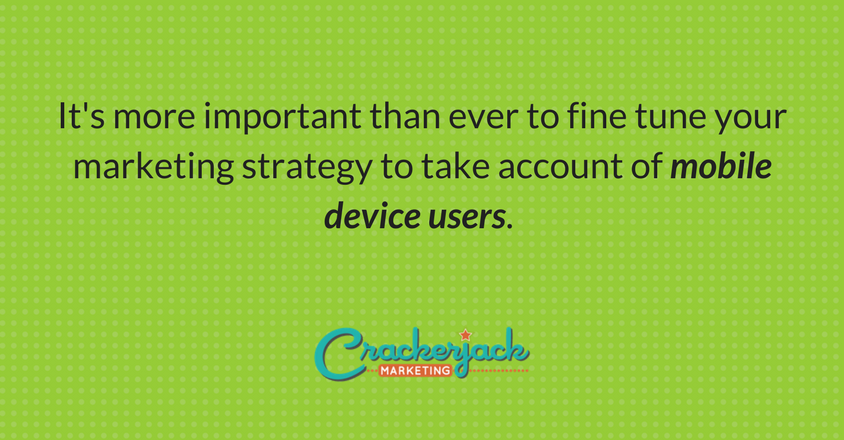 One day, there may be even more devices providing information to help you target your marketing. At this year's soccer World Cup, several players wore boots with chips that provided stats on running distance and more. That's the tip of the iceberg. In the future, your customers will expect to have the same seamless experience on small computing devices as they do on smartphones, tablets and desktops. If you haven't thought about how to adapt your web and marketing strategy, it's time to start now.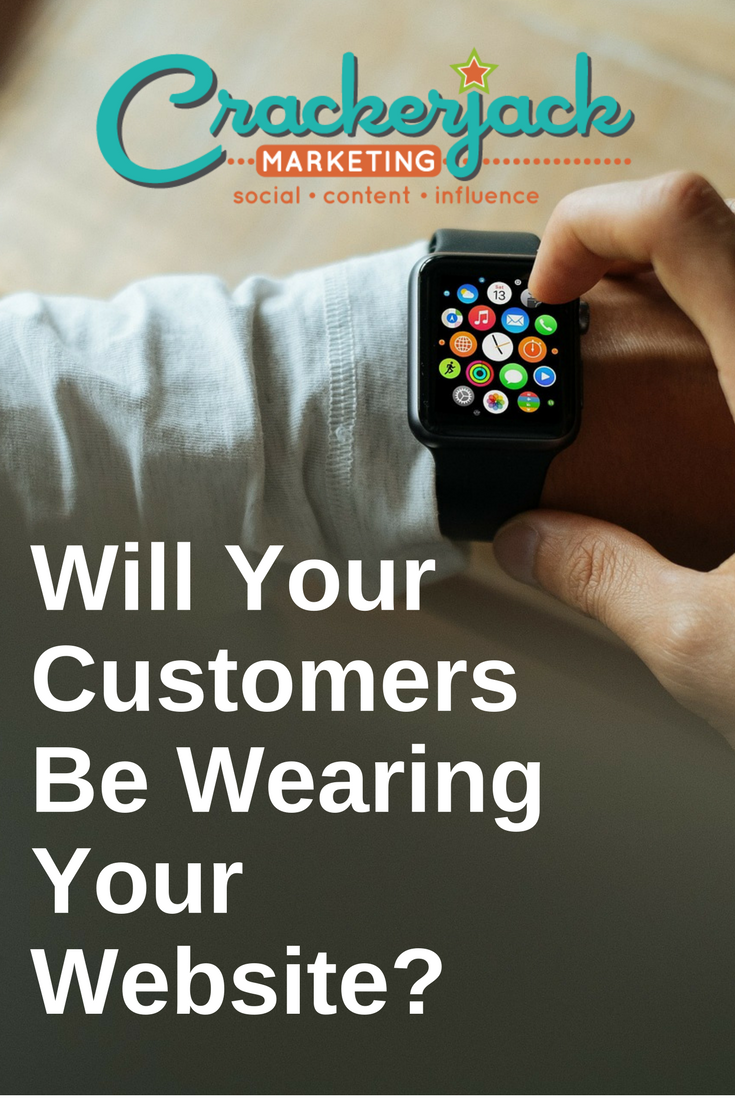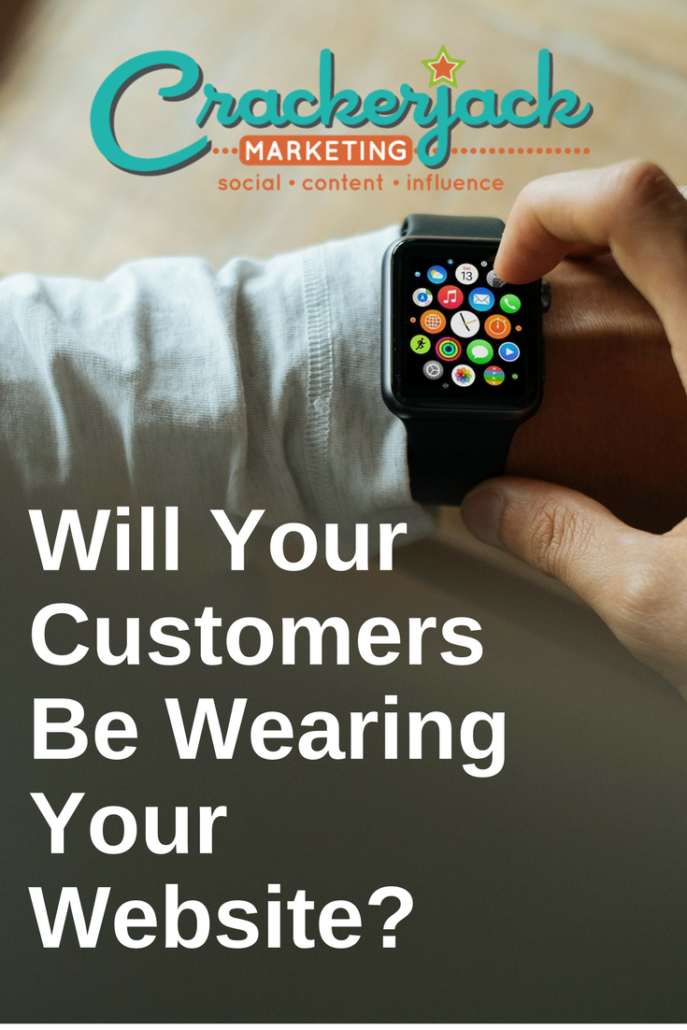 The following two tabs change content below.
Self-confessed word nerd and polymath Sharon Hurley Hall believes she has the perfect job - as a professional writer and blogger. And when she can indulge her geeky side and write about new web tools, it's a little slice of heaven.
Latest posts by Sharon Hurley Hall (see all)
https://crackerjackmarketing.com/wp-content/uploads/2015/05/Will-Your-Customers-Be-Wearing-Your-Website.jpg
440
844
Sharon Hurley Hall
https://crackerjackmarketing.com/wp-content/uploads/2017/02/CJM-Header-Logo-New.png
Sharon Hurley Hall
2015-05-14 06:10:25
2021-05-31 04:50:05
Will Your Customers Be Wearing Your Website?