Mobile Is Not a Strategy, It's a Necessity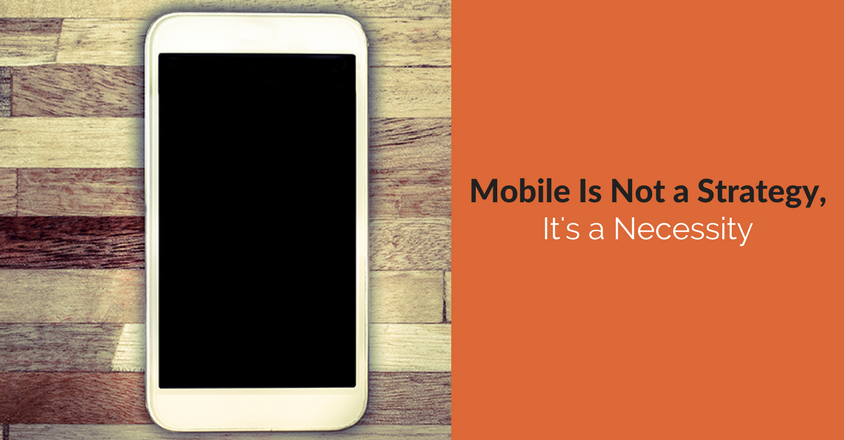 Today's world is growing ever more mobile. It seems that everyone, from the youngest grade schooler to the happy retiree, has at least some sort of mobile device, and it's more and more likely that device is a smartphone. These devices aren't used for just entertainment anymore. Today's users rely on them for everything from driving directions and work productivity to research and shopping. Since you need to be where your customers are, you need more than a mere mobile strategy or mobile campaign. You need to make your business mobile.
You probably need little convincing of the importance of mobile technology for today's business, but here are some stats, just in case:
The idea of a mobile strategy implies that mobile technology should be separate from other aspects of your marketing plans. It also implies secondary importance. This can be a mistake, as it may lead you to believe that producing an app or creating a mobile campaign or two will prove enough. In reality, your target market expects you to be where it is – in the mobile realm, and it expects you to be easy to find and patronize. If you fail at this, or only provide mobile tools here and there, you can bet your competitors will lure your customers away. This could happen, not because your competitors are necessarily better, but instead because they provide the mobile accessibility you do not.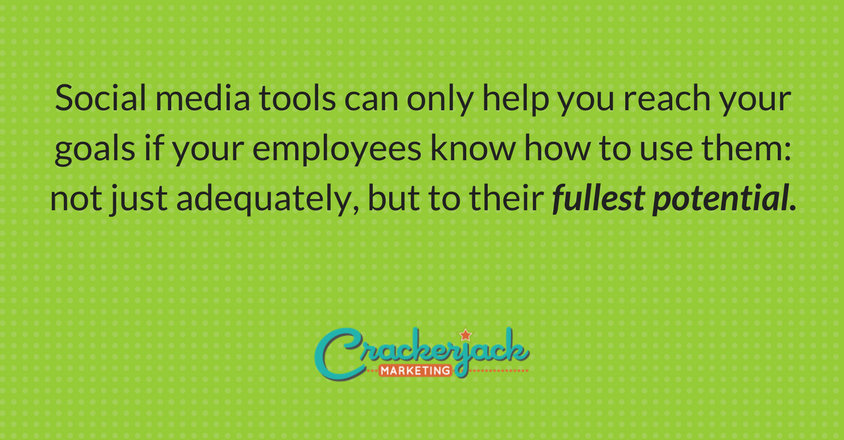 Mobile Across the Marketing Organization
When you drop the idea of mobile as a mere strategy, you can begin to see why you need to take your whole business mobile. If your customers can view some of your content on their smartphones but have to wait until they get home to view the content they really want, they will eventually consider going elsewhere. Likewise, if they can access your content but cannot place orders from their devices, there's a good chance they'll give a competitor who offers easy mobile ordering a try. To stay competitive and give your target market what it really wants, you'll need to make sure all of your sites, all of your pages, your ordering system, and your marketing campaigns are mobile. This means leaving nothing out: give no reason for your customers to throw their hands up in frustration and move on to a company that's better at mobile.
Mobile Is Not So Different From Online
Many of the same considerations that apply to a traditional online presence also apply to mobile. It's critical to make mobile navigation easy and intuitive. Customers and prospects should be able to find what they need quickly and easily. Your mobile sites should be visually appealing and quick to load, and the content you provide should, as always, be fresh and of value to your audience. Marketers often disagree on whether businesses should create separate mobile sites for their mobile audiences. Taking your business mobile, however, means making sure your sites are easy and even enjoyable to use no matter what type of device your customers and prospects use to access them.
Mobile is Not A Department
You may have mobile specialists within your organization – the folks who understand the underlying tech, can build or specify what you need, or who understand mobile advertising. But everyone in your organization should know what your company's offerings are on mobile, how your mobile sites work, and how important it is to plan mobile into everything they're doing, from marketing to commerce to information.
Marketers need to infuse a sense of urgency about mobile throughout their companies, and make sure that it's not being treated like a separate line item. It's got to be part of the DNA of everything that you do.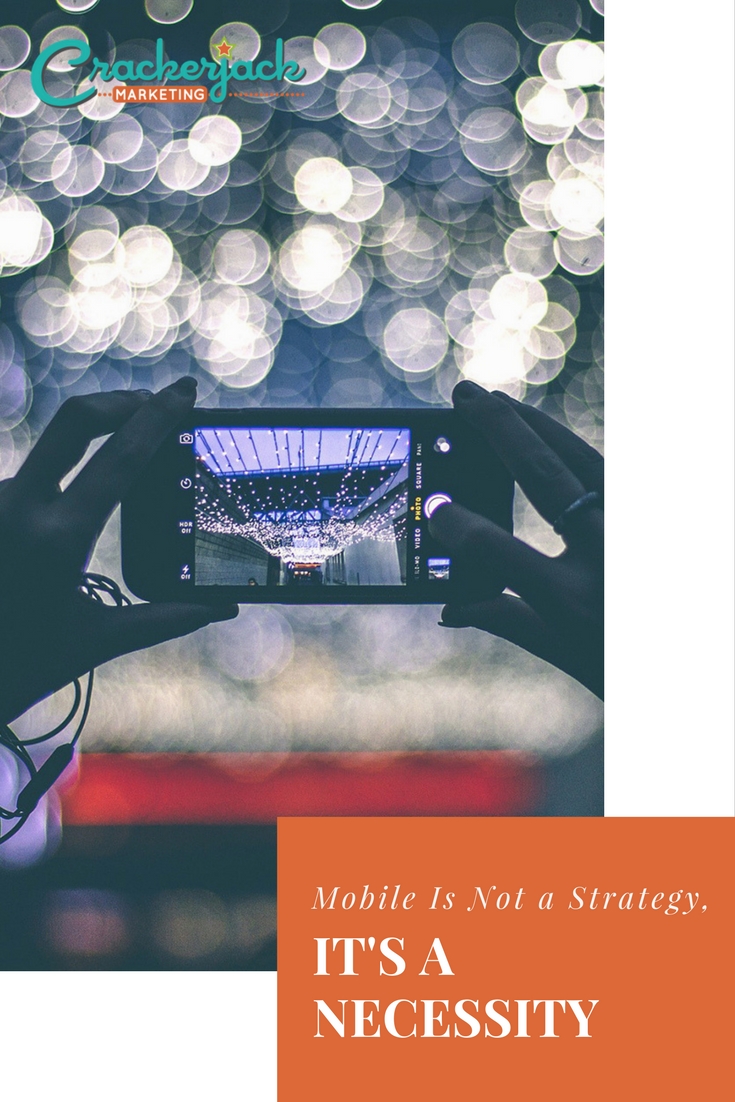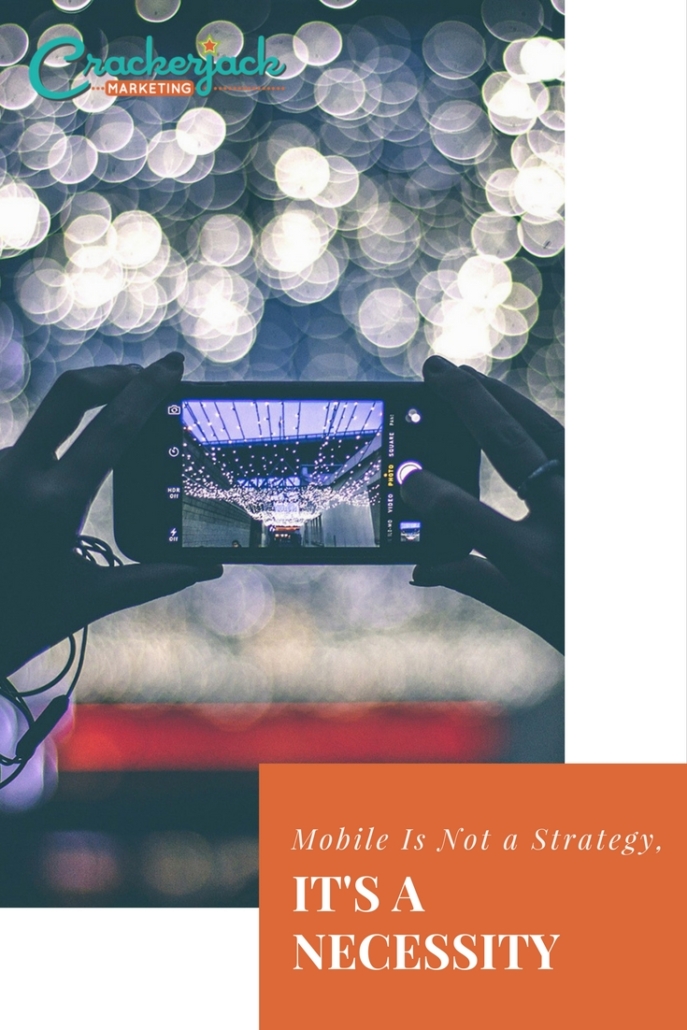 The following two tabs change content below.

Stephanie has 20 years' experience in digital media and 12 in social media and content marketing, and has been blogging personally and professionally since 2004. She loves to try new social media platforms but mostly maintains her first love, Twitter, @stephanies.

Latest posts by Stephanie Schwab (see all)
https://crackerjackmarketing.com/wp-content/uploads/2013/02/Mobile-Is-Not-a-Strategy-Its-a-Necessity.png
440
844
Stephanie Schwab
https://crackerjackmarketing.com/wp-content/uploads/2017/02/CJM-Header-Logo-New.png
Stephanie Schwab
2013-02-05 01:29:05
2022-06-10 22:09:37
Mobile Is Not a Strategy, It's a Necessity