Critical Twitter Lessons to Aid Your Marketing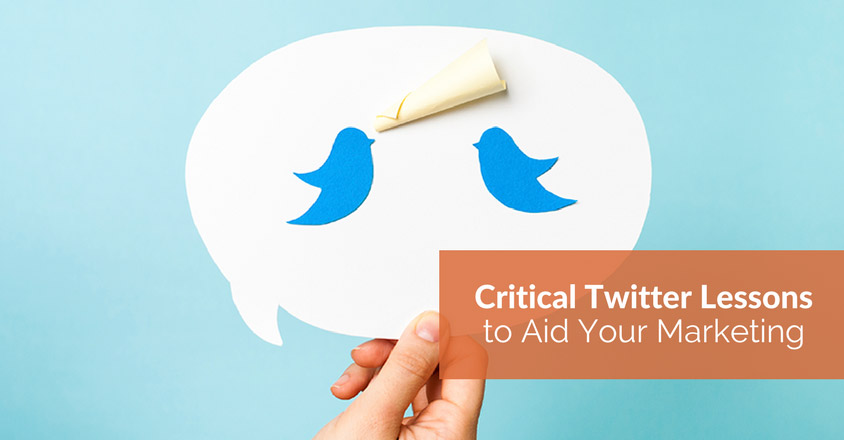 Twitter is one of the big boys when it comes to social media marketing. If you've yet to begin using it for your business or don't know how to use it well, this post is for you! The following articles will get you up to speed and help you use your Twitter account as an effective marketing tool.
The 2013 Twitter Marketing Guide
Maybe you're new to Twitter. Maybe you've been using the social media site for years but only for personal connections. If you're just now considering the social media platform for marketing purposes, this article can help. It provides everything from basic instructions for creating a Twitter profile and understanding Twitter lingo to tips for planning your strategy and building a following. Click here to learn the basics of using Twitter for marketing.
Five Ways to Use Twitter for Marketing That You Might Not Know About
Once you have the basics of Twitter marketing down, you may benefit from some additional ideas for using it for your business. This article provides information about ways to do the following:
Connect with mobile users via Twitter
Use search options to find relevant opportunities
Connect with journalists
Improve your search engine rankings
What else will you learn? You'll also discover how to use your tweets in conjunction with Google Alerts to get search engine traffic and monitor what others are saying about your company. Read more about lesser-known ways to use Twitter.
Avoid These 9 Common Twitter Mistakes
The fact is that everyone makes mistakes. It's all too easy to make a misstep here and a glaring error there. Fortunately, others have tripped and fallen before you, and you can learn from them. The author of this article, Timothy Carter, provides the details you need to avoid common problems, ranging from posting at the wrong times and sending vague tweets to being boring and messing up your privacy settings. For instance, something as simple as failing to follow other Twitter users is a mistake that may hold you back. Read more about common Twitter mistakes.
10 Lessons from the Top 25 Most Engaged Brands on Twitter
You can learn a lot from the successes of others. According to Mark Fidelman (writing for Forbes), engaging via Twitter requires companies to develop an emotional connection with their followers and effectively spread not their own message but an industry-specific one. Fidelman provides a list of 10 things companies of all sizes can learn from 25 of the most engaged brands on this social media platform. For example, telling stories, working with influencers, and driving emotion are among the top things you can do to better engage your audience. Read the reasons these top 25 brands do engagement so well.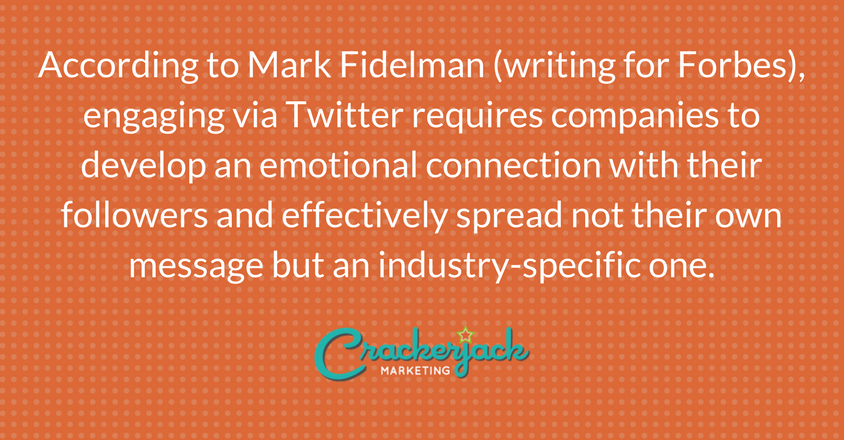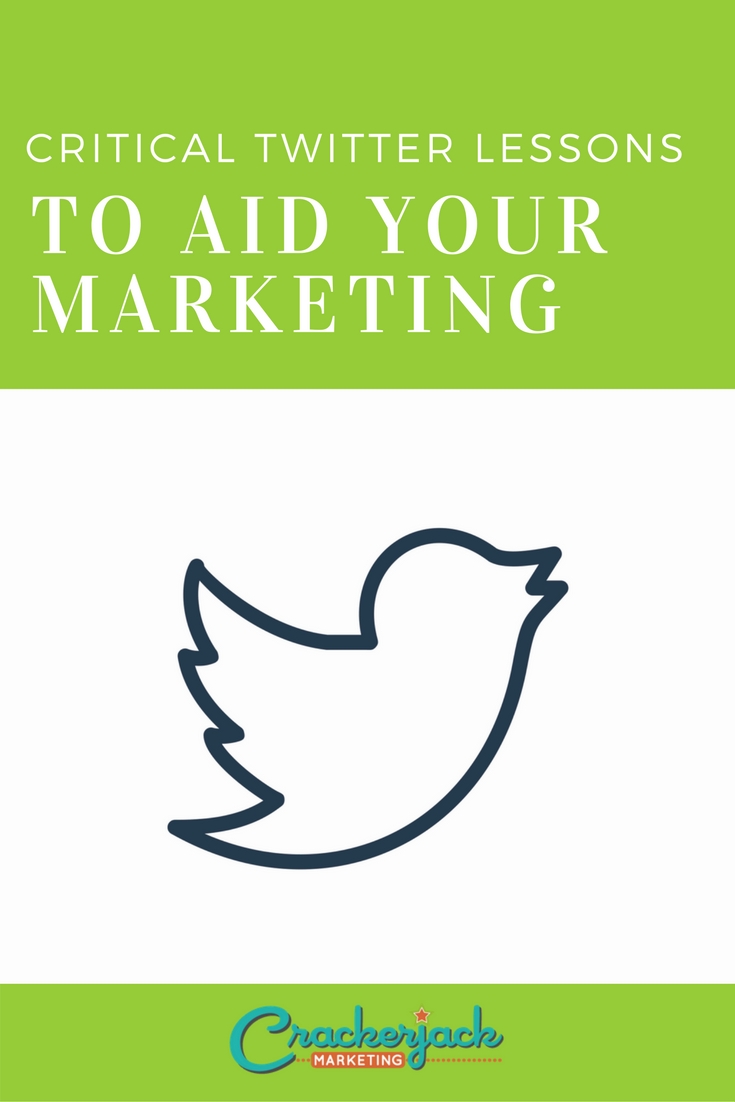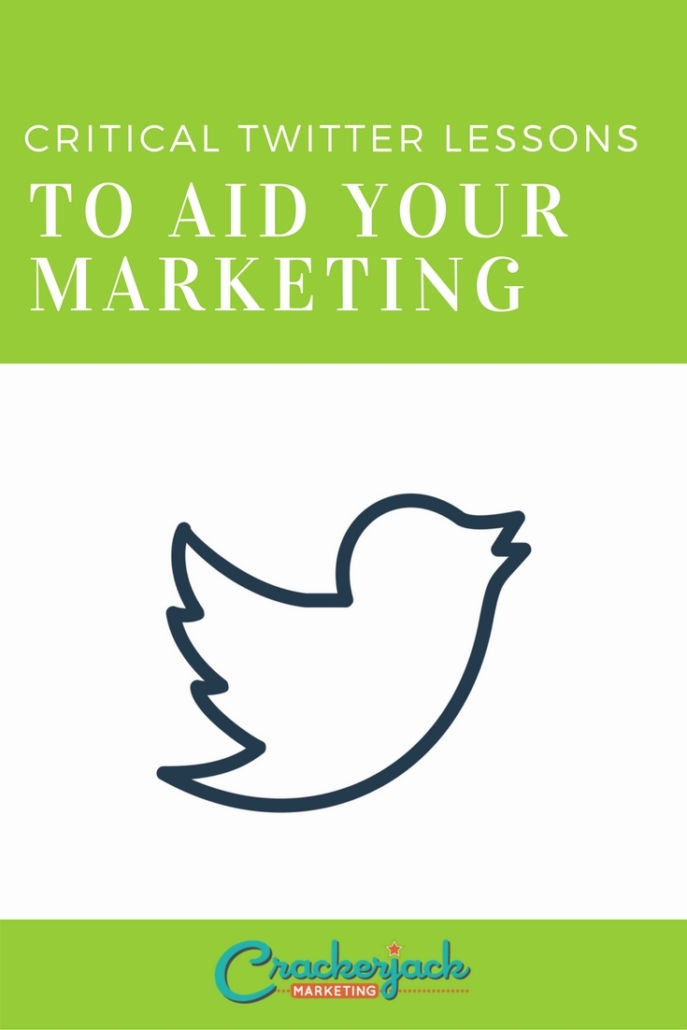 The following two tabs change content below.
Latest posts by Crackerjack Marketing (see all)
https://crackerjackmarketing.com/wp-content/uploads/2013/06/Critical-Twitter-Lessons-to-Aid-Your-Marketing.jpg
440
844
Crackerjack Marketing
https://crackerjackmarketing.com/wp-content/uploads/2017/02/CJM-Header-Logo-New.png
Crackerjack Marketing
2013-06-25 01:45:50
2022-06-10 22:09:12
Critical Twitter Lessons to Aid Your Marketing