Why Your Brand Should Use Social Media for Customer Care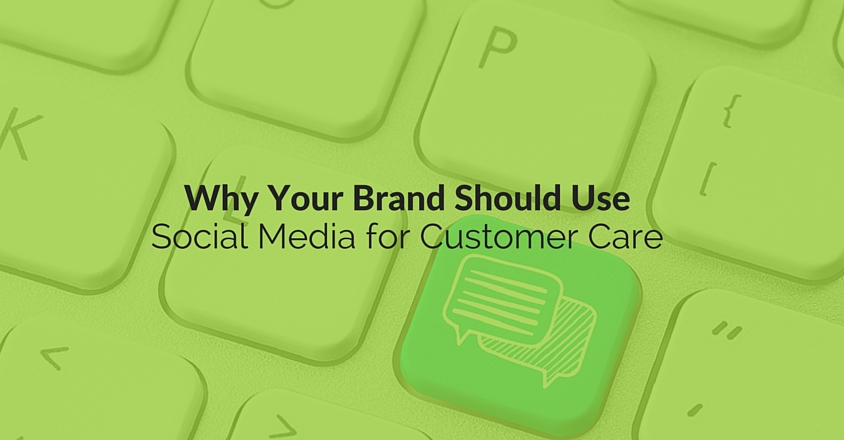 Social media is a viable avenue for providing service to your customers. As more and more consumers embrace social media for personal use, they are also reaching out to companies this way.
Some brands listen and respond better than others, and these are the brands that enjoy increased customer satisfaction and loyalty. In most industries, consumers have a good deal of choice when it comes choosing where to spend their money, so encouraging loyalty is an important goal. In fact, a 2015 study from Garnter revealed that customer service, not price point, is the most competitive factor in the purchase decision.
Customer service isn't an either or proposition, so you don't have to choose social media customer service over traditional methods. In fact, you shouldn't choose one over the other at all. Social media isn't "up and coming" in the customer service realm, consumers are already taking to their favorite social networks with complaints, suggestions, and compliments.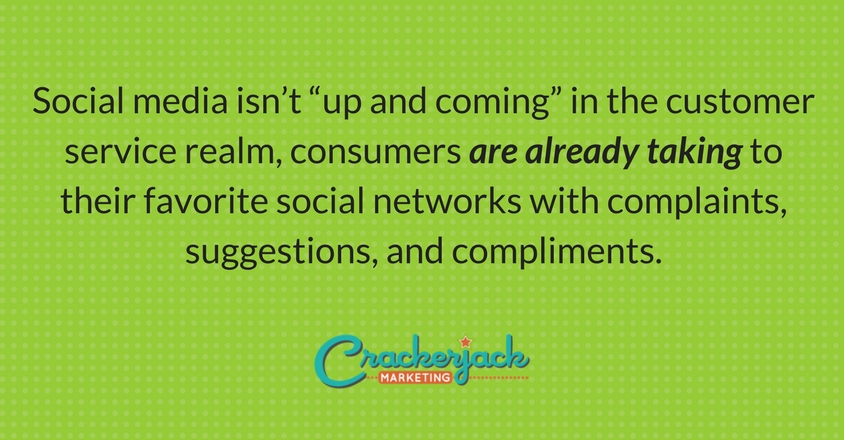 Social Media for Customer Care Statistics:
Remember that using social media for customer service doesn't just influence your relationship with your current customers. It also influences how prospects see you. Potential customers take note of how well you handle customer service issues by observing your online responses, or they hear about your responses from online friends. They then develop an impression of you that helps them decide that your business is the right one to patronize.
Poor customer service is among the primary complaints customers have when dealing with companies of all sizes. And it's far from just an annoyance. Some customers will stop patronizing a company completely after a poor customer service experience. Wondering what's most likely to go wrong?
5 Common Mistakes When Using Social Media for Customer Care
Customers cannot reach a live person when they're in need of help
Undoubtedly, automated phone systems make routing calls and sharing information easier, but customers tend to hate them when they feel the need for human help. In fact, according to a Consumer Reports survey, more than 70 percent of respondents feel very annoyed when they cannot reach an actual person.
Customer service reps lack customer service skills
You really want your most conscientious and personable people in this position. You'll lose customers quickly if your reps sound bored, disinterested, or uninformed. Even worse is the rude customer service rep, and these days, it seems many companies have them on board.
Customer service staff lacks training
When customers contact your company, they expect to reach someone who can help them with their issues, who understands what they are talking about, and who has the authority to make decisions or take action. Customers become frustrated when they must wait long periods of time for customer service reps to figure things out (often by going to other company employees for the information they should have readily at hand) or worse, provide incorrect information. Then there is the customer service rep who makes promises he can't keep. When the customer attempts to follow up, he's told the original rep was wrong or the solution originally provided is against company policy.
Community Managers don't fully understand your products or services
No matter how personable and efficient a customer service rep may seem, he won't do your business justice if he doesn't understand your products and services and how they are supposed to work. Before communicating with customers, your rep should be well trained and understand how your offerings work and what might go wrong with them. Only then can he or she provide your customers with reliable help.
Not tracking and monitoring customer service contact
How can you hope to improve your services and keep your customers satisfied if you have no idea why they're contacting you, what type of help they need, which solutions your reps have provided, and how content your customers were with the results of their contact. You need a system in place for monitoring customer service contact and results, so you can evaluate the effectiveness of your company's reps and policies and make changes when necessary.
As you move forward with using social media for customer service, always keep in mind that monitoring is critical. Monitoring interactions and responses is not only important for determining what you're doing right and where you can improve but also for getting a heads up about problems before they get out of hand. With effective monitoring, you can note customer issues and complaints and respond to them effectively before they become full-scale crises that damage your business reputation.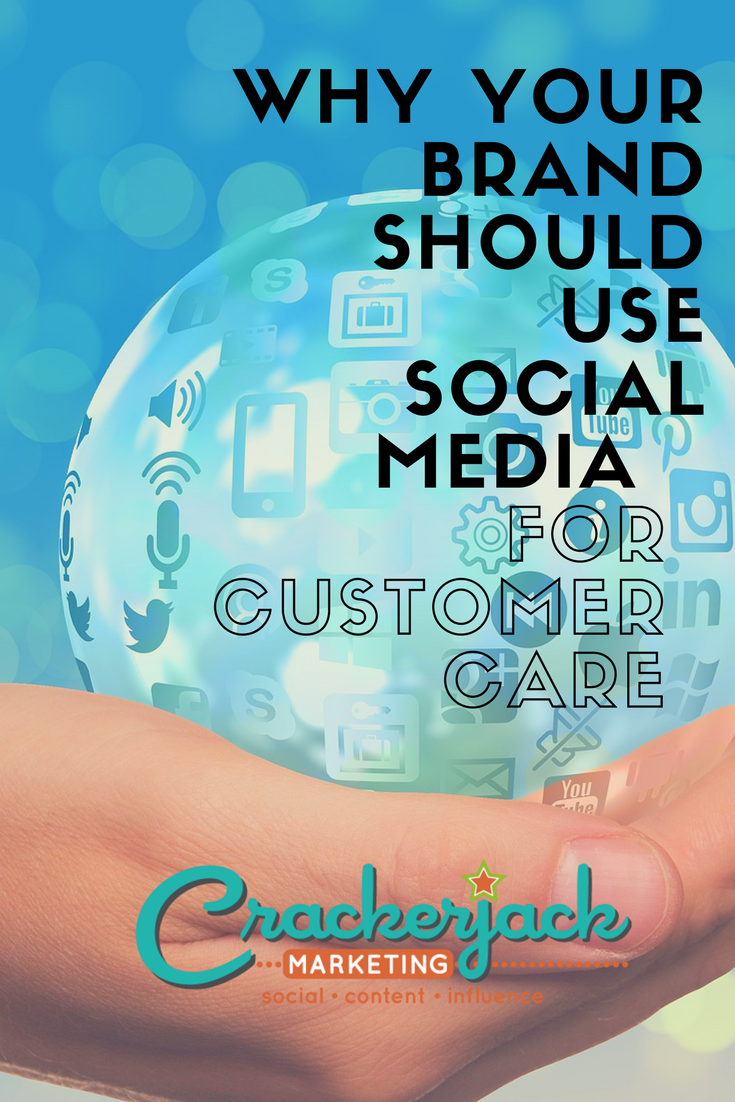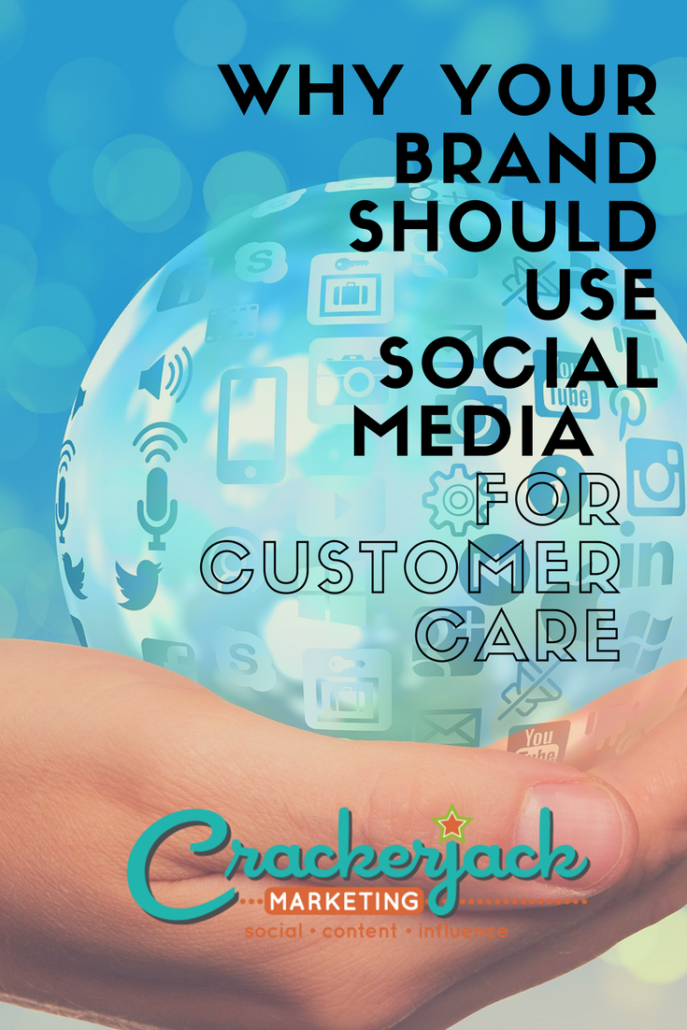 The following two tabs change content below.
Latest posts by Crackerjack Marketing (see all)
https://crackerjackmarketing.com/wp-content/uploads/2016/07/social-media-customer-care.jpg
440
844
Crackerjack Marketing
https://crackerjackmarketing.com/wp-content/uploads/2017/02/CJM-Header-Logo-New.png
Crackerjack Marketing
2016-07-14 08:00:29
2022-06-10 22:07:55
Why Your Brand Should Use Social Media for Customer Care