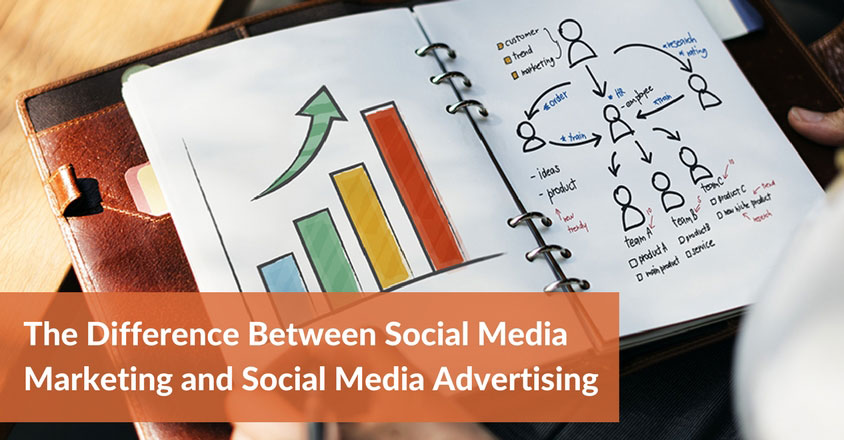 There are billions of people using social platforms such as Facebook, Instagram, Twitter, and LinkedIn, and these people all represent current and prospective customers that you can reach with your brand. There are a number of ways brands can interact with each of these platforms; essentially it comes down to using either organic social media or social media advertising.
The Difference Between Organic Social Media and Social Media Advertising
There are many differences between opening up accounts on social media platforms and posting there, also called organic social media. and social media advertising, which is paying to reach audiences on those platforms. While both have their own assortment of pros and cons, each one has the potential to bring significant value to your brand's social marketing strategies.
Since there's no "one-size-fits-all" formula, it's very important to understand the impact that organic social media and paid social media advertising can have on your business. One company may receive incredible engagement from their organic social media posts, while others may notice more traction from paid ads.
https://crackerjackmarketing.com/wp-content/uploads/2017/02/CJM-Header-Logo-New.png
0
0
Christina Strickland
https://crackerjackmarketing.com/wp-content/uploads/2017/02/CJM-Header-Logo-New.png
Christina Strickland
2018-05-14 07:00:50
2018-05-07 20:13:45
The Difference Between Organic Social Media and Social Media Advertising