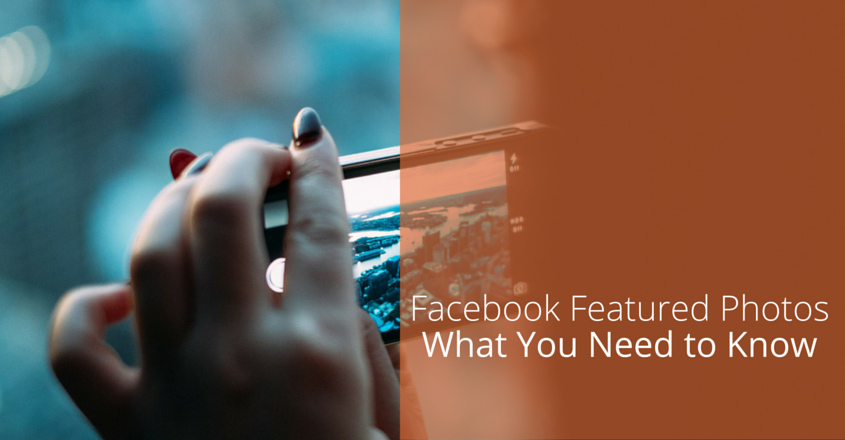 If you've been paying attention to your personal Facebook account in recent weeks, you've probably noticed a new feature: Facebook featured photos. Although this addition is currently available for personal profiles only, it's worthwhile for businesses to pay attention to it, as there's always a chance it might migrate over to business pages one day.
Before we look at this feature in more detail, here's a reminder of why it's important for businesses that value social media to pay attention to Facebook. Not only did it have 1.59 billion monthly active users by the end of 2015 (with 1.44 billion using mobile devices) but its audience is global, with 83.6% of users outside the US and Canada.
Photos are among the most popular content, representing 54% of all posts. That's why it's unsurprising that Facebook has introduced this new feature.
How to Add Featured Photos to Your Facebook Profile
Here's how you add featured photos to your personal profile:
Visit your Facebook profile and look for the "add featured photos" link just below your profile photograph. It's in the same box that allows you to add a short intro to your profile.

Click it and you will get the option to add up to five photos from among the photos you have already uploaded.

Select the ones you want and save and they will appear on your profile, with two larger photos at the top and three smaller ones at the bottom.
If you're not happy with your choice of photos, just upload new ones to expand your selection. And if you add a Facebook featured photo, then change your mind, you can remove it like this:
Hover over the featured photos block and click the pen icon that appears in the top right.

Hover over the photo you want to remove and click or top the X that appears in the top right hand corner.

Save, or click the image icon to add a new photo, then save.
Facebook featured photos are public, so it's important to choose your photos carefully. It's also a good idea to include a description or some kind of context for the photos to raise interest and perhaps stimulate some conversation.
Benefits of Facebook Featured Photos
As mentioned earlier, this feature is currently only available for personal profiles, but many people use their personal profiles to connect with clients either directly, or through participation in Facebook groups, so you won't want to ignore the marketing potential of using featured photos on Facebook.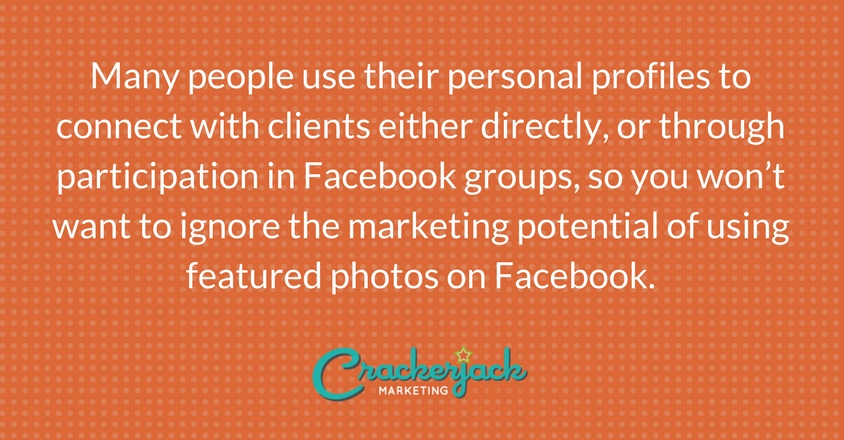 These photos can help people understand your personality and business. On your individual Facebook profile, you could choose to feature photos showing:
Your business location

Your branding

Your interests

A current deal or offer (it remains to be seen whether Facebook will allow this or will continue to steer people down to the "pay to play" route)
In other words, you can use featured photos to showcase whatever you think is most important to your business. It's a way to pique people's interest before they begin to interact with you and help them decide whether they want to connect or do business with you.
Other New Facebook Features
While you're at it, consider updating the intro section that has replaced the old "about" section. Hover over the box till you see the pencil icon and enter your own text. This is another way to put your photos into context.
Aside from the intro and featured photos, Facebook has added another new feature that business page owners should pay attention to: the ability to use a seven second introductory video instead of your static profile photo. With video being such a huge part of content marketing, this would be another excellent business feature.
Facebook already offers the business benefit of exposure to a huge and engaged global audience. Today, these new features extend your reach from your personal profile, but in the future, these or similar profile could increase the benefits you can gain from your business page. Are you using Facebook featured photos yet? What has your experience been?
Stay informed about the latest in social media with our email updates: fresh content, delivered weekly. Subscribe now!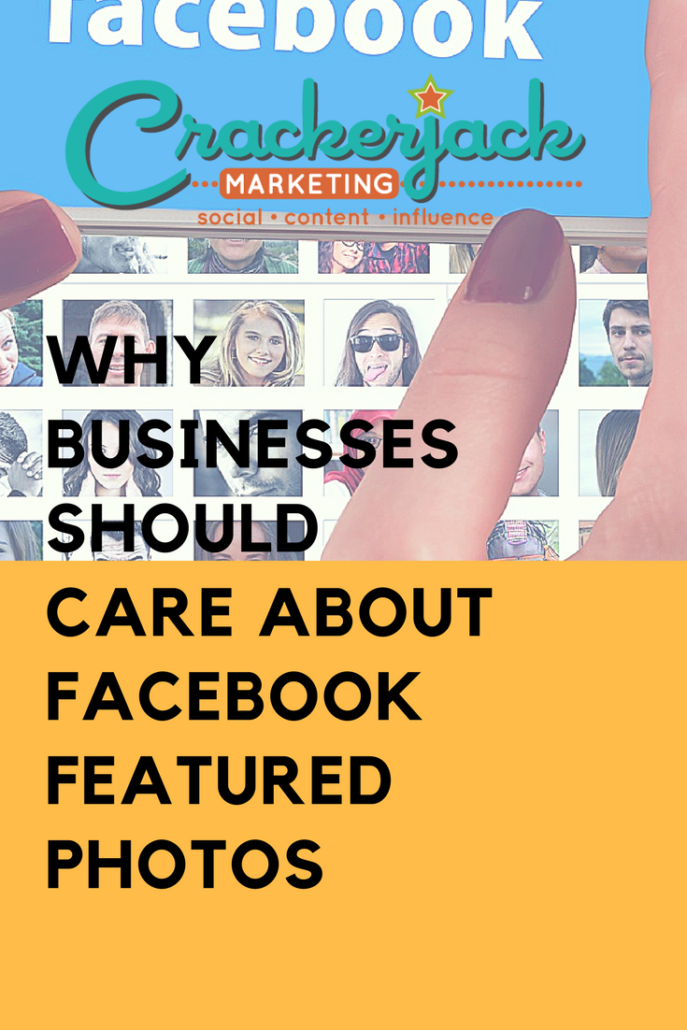 The following two tabs change content below.
Self-confessed word nerd and polymath Sharon Hurley Hall believes she has the perfect job - as a professional writer and blogger. And when she can indulge her geeky side and write about new web tools, it's a little slice of heaven.
Latest posts by Sharon Hurley Hall (see all)
https://crackerjackmarketing.com/wp-content/uploads/2017/02/CJM-Header-Logo-New.png
0
0
Sharon Hurley Hall
https://crackerjackmarketing.com/wp-content/uploads/2017/02/CJM-Header-Logo-New.png
Sharon Hurley Hall
2016-04-26 07:30:22
2018-02-12 22:31:59
Why Businesses Should Care About Facebook Featured Photos