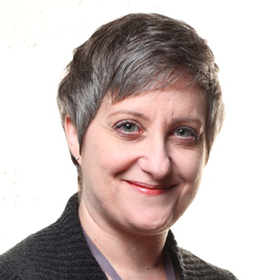 Stephanie has nearly 20 years' experience in digital media, with the last ten focused in social media, and has worked with well-known clients including Target, Graco Baby, Lion Brand Yarn, Skype and Kaplan Test Prep. Stephanie's teams have been honored with social media industry awards including a WOMMIE award, a PRNews Platinum award, and an OMMA award.
Stephanie previously worked for award-winning PR and social media agencies Kaplow PR and Converseon. She has also been a management strategy consultant in the retail practices at PricewaterhouseCoopers and at LakeWest Group, a boutique retail consultancy. She holds an MBA in Marketing and Strategic Planning from the University of Illinois at Chicago.
Stephanie blogs about social media here at Crackerjack Marketing and at top social media blog Social Media Explorer. She tweets @stephanies. Additionally, Stephanie is a co-founder of Digital Family Summit.
Stephanie is also an adjunct faculty member at Loyola University's Quinlan School of Business, where she is the Academic Director of the Digital Marketing Strategy certificate program as well as an instructor on digital marketing topics.
Stephanie is a sought-after speaker on social media and digital marketing topics. Select speaking engagements include:
Stephanie is also a dynamic and inspiring corporate trainer, teaching classes on social media strategy and execution, and leading corporate meetings in fast-paced, fun interactive exercises on key social media concepts.
Watch this video of Stephanie speaking at the Digital Family Summit in 2012.