Better Writing for Content Marketing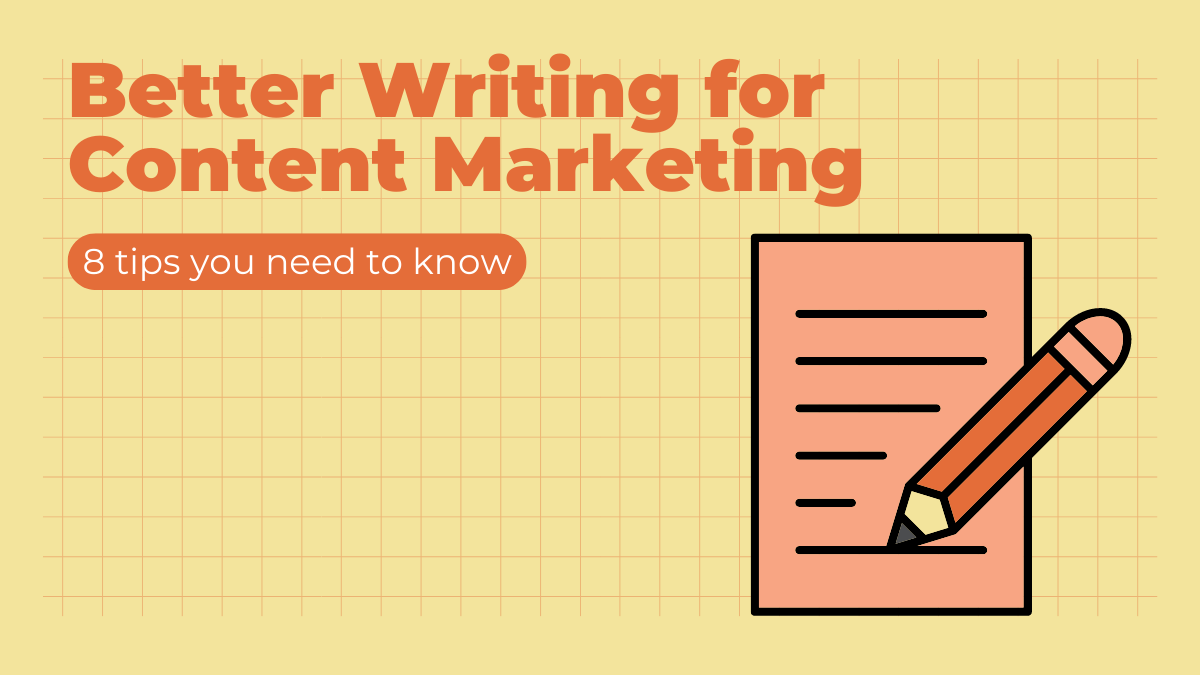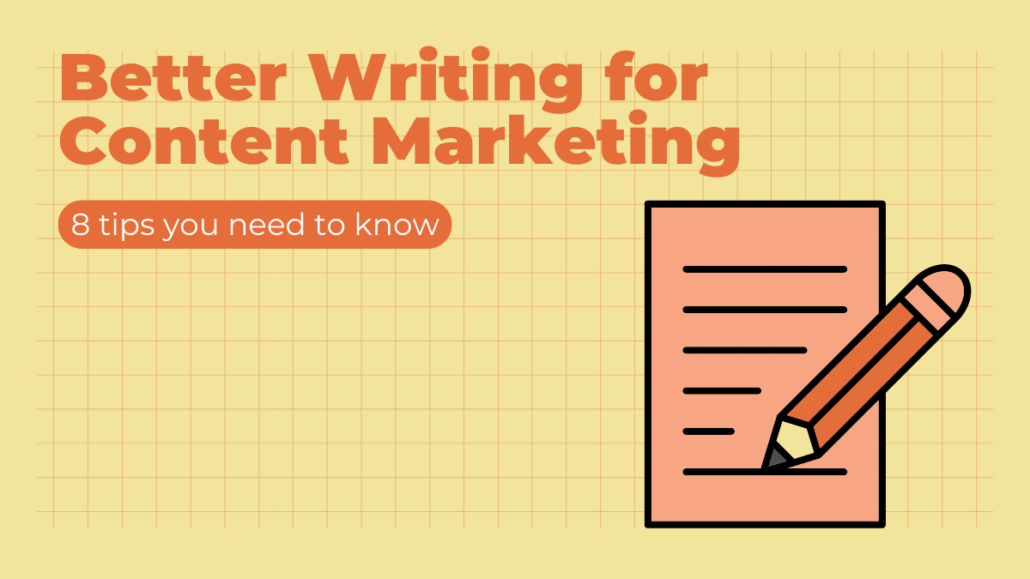 Small and mid-market business owners wear a lot of hats. Besides the day-to-day of running a business, you are often tasked with the (perceived) burden of writing content for your website, email communications, ads, social media, and more.
"But, I'm not a writer!"
I've heard that sentiment more times than I can count. Even if you do have experience with the written word, taking on the content marketing responsibility can feel overwhelming.
Take a breath. I'm here to tell you that better writing for content marketing is just a few tweaks away. You might choose to incorporate all of these tips, or just a few. But, remember, however much you invest in your content marketing will be returned to you in kind.
Better Writing for Content Marketing
Write every day. Even if it's just for 10-15 minutes, you're actively honing your craft. How many social media posts do you think you could compose in that time? Or brainstorming the beginnings of an email marketing message? Don't think about perfection right now. Just get some words on the paper.
Structure is your friend. Structure doesn't mean "stiff." Having templates for different types of content marketing simply streamlines the process. You can still be as creative and bold as you want, but structure serves as a helpful blueprint. (More on structure in storytelling below.)
Know your audience. You might say, "Of course I know my audience! I sell to them every day." It's really important to dig deep into their needs, wants, and pain points. What keeps them up at night, and how can you solve it?
A lot of times, writing for content marketing strays into features about a product or service, instead of approaching writing from a benefits or solution perspective. But, your customers and prospects often don't care how many doodads or widgets your product has—they really just want to know how it will make their lives easier. You might think about creating one or more buyer personas to help keep you "honest" in addressing your audience's pain points.
Serve your "skim" readers. We're all short on time, and your customers and prospects may not have time to read a full blog, landing page, or even an email. Break up your content into reader-friendly sections, with subheadings and important key words so it's easy for readers to skim yet still go away with some insights.
Don't settle on the first draft. There are many times I have cranked out a blog post or email copy and thought, "Wow, that is really, really good." Fast forward to the next day when I re-read it and am shocked at how not good it is. Don't think of this as wasted time or effort. It's actually a sign that you're already becoming a better writer. You want your absolute best stuff out there, every time you post or deploy your content.
Consider tone of voice. This may vary depending on your industry/sector. Some are more casual, others require elements of formality. The most important thing is to remain consistent with your tone. Don't be that "wild and crazy guy" one day and Professor Plum the next. Research from Semrush notes that, "78% of high-scoring posts are consistent with their tone of voice."
Incorporate actionable tips/tricks. Whether your company sells a product or service with a long or short sales cycle, there are always ways you can help customers and prospects right now. This is the underlying motivation for nurture content. You're not necessarily "selling" but you are providing useful information your audience can take away immediately.
Know you don't have to do it alone. If you're hiring a content writer to help support your content marketing efforts, you can help expedite the process by creating a content brief. This brief should contain key elements of the content marketing piece you/they are creating. For example, the main topic, title, keywords/key phrases, as well as the content's objective and who the audience will be. You may even want (or need) to provide a rough outline until your writer gets in the groove of supporting your content needs.
And It All Leads to This… Storytelling in Content Marketing
I saved this portion for last – not because it's not important, but because it serves as the foundation for each and every one of the tips above. I'm talking about storytelling.
One of my Crackerjack Marketing colleagues recently shared a presentation with the team about the storytelling format and its use in content marketing. I've been writing for more than two-thirds of my life and this format took my writing to the next level (and there's engagement to prove it!).
It starts with the hero's journey. In every book, movie, children's tale there are certain points along the journey that draw us in. Different philosophical structures exist to explain the path the hero takes – some very complex, others more simple in nature. But in simple terms, this journey involves a hero who goes on an adventure, is victorious in a decisive crisis, and comes home changed or transformed.
In marketing, your audience members are the heroes. Their path mimics the journey from embarking on an "adventure" to arriving at a purchase decision. Think of the adventure as a prospect's investment into solving a problem they are having. They are seeking out options. Who can provide solutions? Well, it might be you – if you can speak to them in a way that grabs their attention, guides them through the decision-making process, and ultimately transforms their experience.
To be successful, though, your content/messaging really needs to dig deep into your audience's pain points. It's okay to make them feel uncomfortable, because at the end of the story, they find relief (that you provided).
One place to start is to identify the true pain your audience is trying to eliminate. This will inform your content's "hook."
This is not just a surface-level reason, either. Let's say you provide financial services to small businesses. It's important to go beyond a prospect's need to "get my finances in order." Keep asking "why"!
Might it be that financial ineptitude is impacting the business's profitability?
What does that look/feel like on a personal level?
Is financial instability keeping your prospect up at night? Causing strife in the home?
If you can tap into both material and emotional pain, you can then address it from a very visceral perspective.
What does financial stability look/feel like?
Does it provide breathing room to focus on other business priorities?
What about the personal confidence it instills?
Will it ease emotional angst and provide peace of mind?
Then, you can identify (and relay) how your product/service fits into the hero (your customer/prospect) becoming victorious and achieving transformation. Here's an example of some copy I recently wrote for Crackerjack Marketing, using the hero's journey formula:
Do you feel like you're just wasting your days on marketing that doesn't work?
All that effort for nothing. The money you've seen spiraling down the drain.
And still no leads.
What if I told you those wasteful days are over?
There is a simple – yet surefire – three-step process to get you as many leads as you want (and then some more).
Even better, you won't have to rely on referrals or word-of-mouth anymore. In fact, once you implement this process, you'll be getting leads in your sleep.
Don't spend a penny more on marketing before attending this training. Register today.
Can you feel the pain? See the money spiraling down the drain? Experience the exhaustion of not knowing where your next lead will come from? Hopefully so, if I've done my job!
Try It Out!
I understand how difficult it can be to tackle content marketing – from creativity, time management, and volume perspectives. But you need content. It is the lifeblood of your marketing strategy. By implementing these tips, I promise you that the result will be better writing in your content marketing efforts.
Ready to get started? Grab the Content Creation Worksheet (it's free!) and start practicing better writing for content marketing.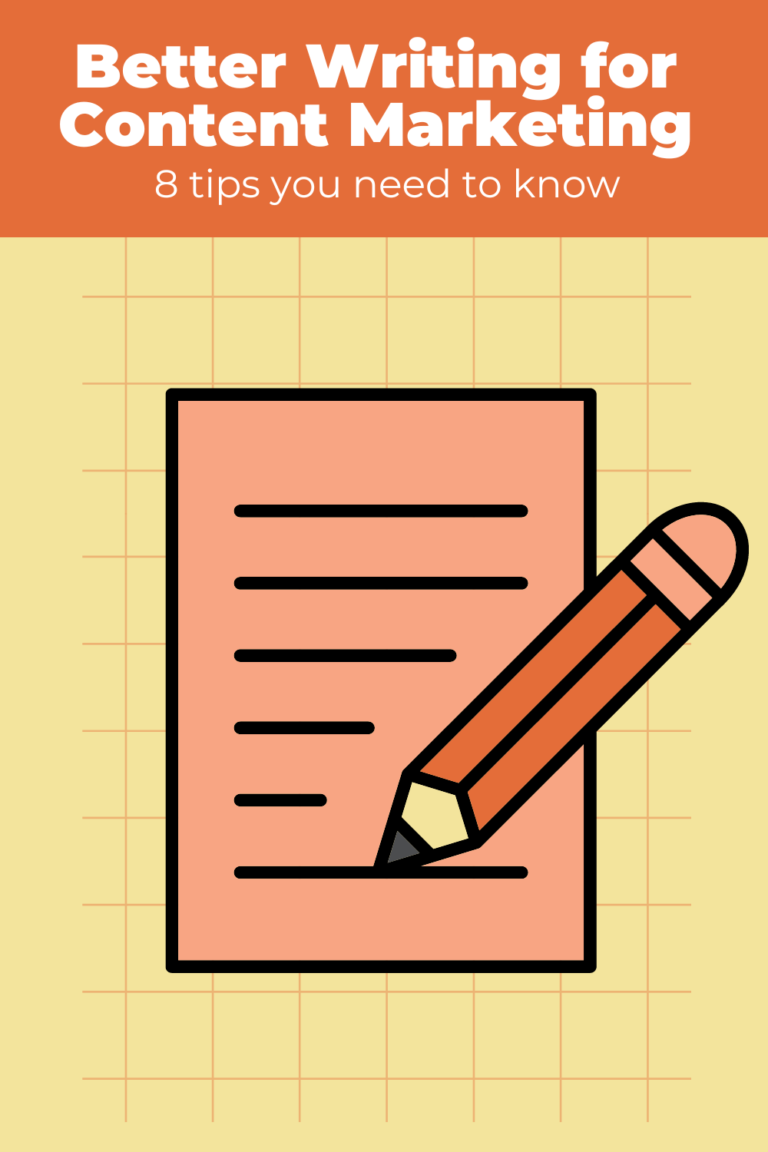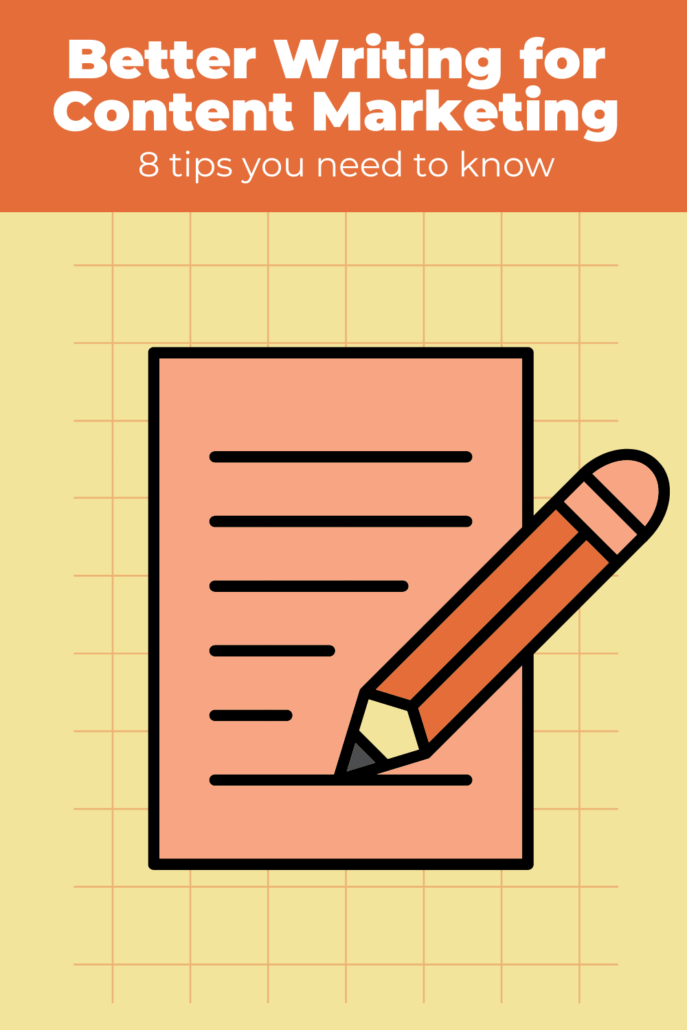 The following two tabs change content below.

Sylvia Anderson
Sylvia fashions herself a "content chameleon," having dipped her toe (okay, whole leg) in the pools of various genres and mediums. Her ability to adapt her voice to copywriting, social media, screenwriting, non-fiction children's books, blogging, podcasting, and poetry makes her a "Jane of All Trades" when it comes to the content scope. Raised on a dairy farm in rural Minnesota, Sylvia has since become an official Angeleno–residing in Los Angeles, CA for the last 15 years–where she *attempts* to stay cool (but enjoys being able to run outside nearly every day). When she's not writing, running, or watching sports, she delights in the company of her two fur baby kitties, Mac and Cam.

Latest posts by Sylvia Anderson (see all)
https://crackerjackmarketing.com/wp-content/uploads/2022/09/Better-Writing-for-Content-Marketing.png
675
1200
Sylvia Anderson
https://crackerjackmarketing.com/wp-content/uploads/2017/02/CJM-Header-Logo-New.png
Sylvia Anderson
2022-09-06 08:55:00
2022-09-02 18:03:26
Better Writing for Content Marketing