Tips for Creating Agile Teams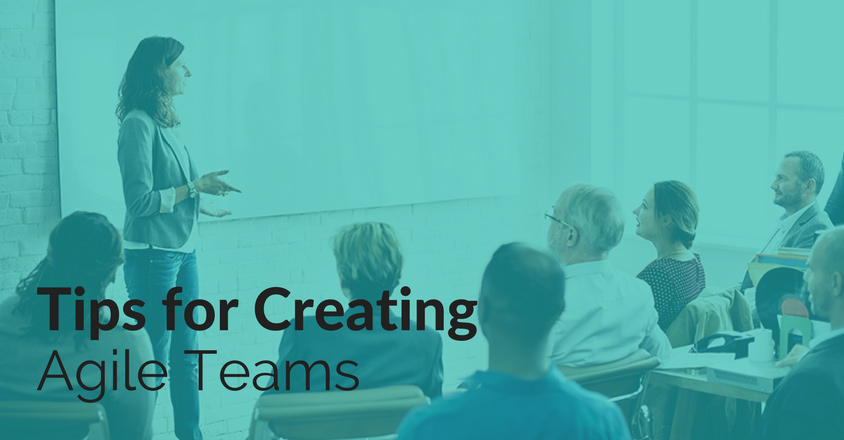 Creating an agile team is more or less considered as a must for today's entrepreneur, assuming you have a small, bootstrapped business. As global trends show, more and more successful businesses follow lean startup model methodology; therefore, creating an agile company and adding additional layers of flexibility and responsiveness to your team structure can really boost your results. Luckily, it's not all that difficult to create an effective organization. Following are a couple of neat tricks you can resort to in order to add agile in front of your team.
All-round players
So, you're small, you're bootstrapped, you have lots of things on your mind, with little time and limited manpower. Hmm, this really seems like mission impossible. Things are lot easier if you have well-rounded players on your team, because the agile way of doing things is that everyone can step in anytime and fill in the shoes of a work colleague. There is no such thing as "not my job," or "I'm not getting paid to do this." In order for your team to be agile and effective, you have to select a qualified and proactive roster of players who will gladly work on new projects in order to learn new things and develop themselves further. Slow-moving-elephant corporate structures are outdated and long ago foregone. Forget about that mentality and adapt your company to new trends and models.
Guidance
If everyone are capable of doing nearly everything it still doesn't mean that they can do whatever they like, whenever they like it. Proper guidance is the key for keeping your team happy, productive and on-point. Don't simply issue out orders and assigning tasks, try to help people feel like they all have an equal opportunity to do what they like and encourage them to volunteer for upcoming tasks. This way they won't feel like somebody is getting special treatment if the team leader assigns easier tasks to him or her, nor they will feel less valued if the team leader constantly assigns tasks to the same group of employees.
Outsource wisely
I'm sure we all must agree on this one here – no matter how much experience we have, no matter how much versatile we are – we can never know it all. So, for certain projects that you simply don't have adequate manpower at-hand, don't hesitate to call in mercenaries. And yes, by saying this we actually mean outsourcing certain parts of the projects to third parties. For example, if you lead a group of first class developers and you lack web and graphic designers on your team, just go ahead and bring a designer or two on board temporarily. I like this design team in Boston if you are in need of first class designers. Oh yeah, and one more thing – always remember to treat third parties as part of your own team. Don't forget, they also hustle like you, and may not have as much experience working in an agile manner. Work together on this!
Long meetings are in the past
Conference calls, going through KPIs and why targets are not met, demanding feedback, proposing new ways of doing things (when things actually work already)…those are part of the past! Instead of nurturing the outdated corporation model of scheduling hours of team meetings every week, think of letting the team go with the flow. Allow them to learn to solicit feedback when they need it, and collaborate with others to solve problems. One brief "stand-up" (yes, where everyone stands up, so that the meeting moves quickly) meeting daily (no more than 15 minutes) will allow everyone to get on the same page, and a single weekly meeting can help your team stay on top of tasks as well as the bigger picture.
If your employees are overwhelmed by reporting and project administration, agile allows them to let them to do what they do best. And, if there really happens to be something urgent, you can always schedule a meeting. Your team will be more than happy to attend, as they will know that it's going to be something important.
Never stop innovating
This is by far maybe the most crucial thing to understand: In order to get along in marketing, you should never really stop innovating. You should never be afraid of abandoning work habits and all the projects that you've been working on for past few years if such a situation arises. That's what you need agile team for, and that's what agile teams actually do. If you are able to step in instantly and step out just the same – you can consider yourself agile. No rest for the wicked I guess!
Hellen McAdams is the chief strategist at Marketee.rs. She loves a good digital marketing strategy, and isn't afraid to ask questions everyday to keep up with the industry's trends. If you have any comments or questions, shoot her a question at @hellen_mcadams.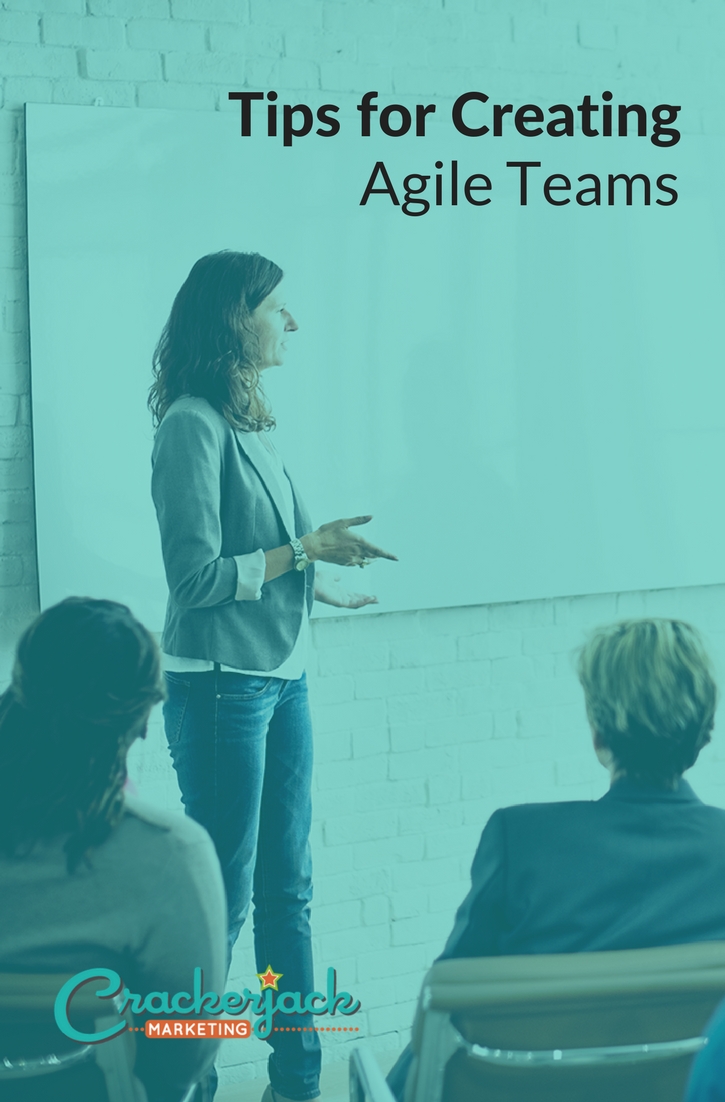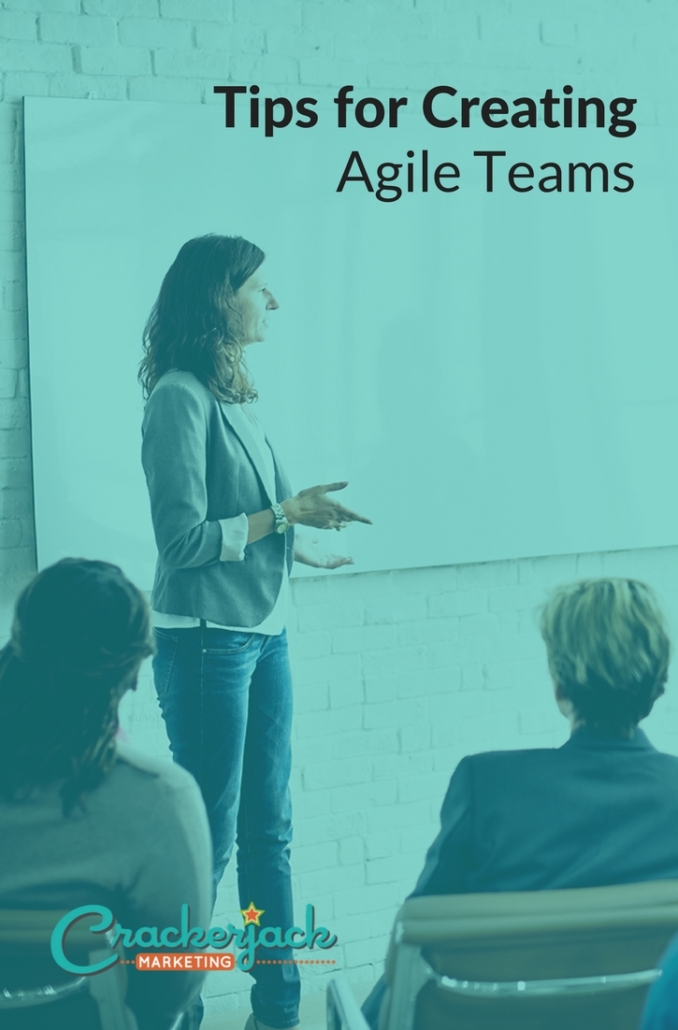 Save
https://crackerjackmarketing.com/wp-content/uploads/2017/06/Tips-for-Creating-Agile-Teams.jpg
440
844
Guest author Hellen McAdams
https://crackerjackmarketing.com/wp-content/uploads/2017/02/CJM-Header-Logo-New.png
Guest author Hellen McAdams
2017-06-12 08:00:21
2022-06-10 22:06:09
Tips for Creating Agile Teams