Social Media and Live Events: Promoting Your Small Business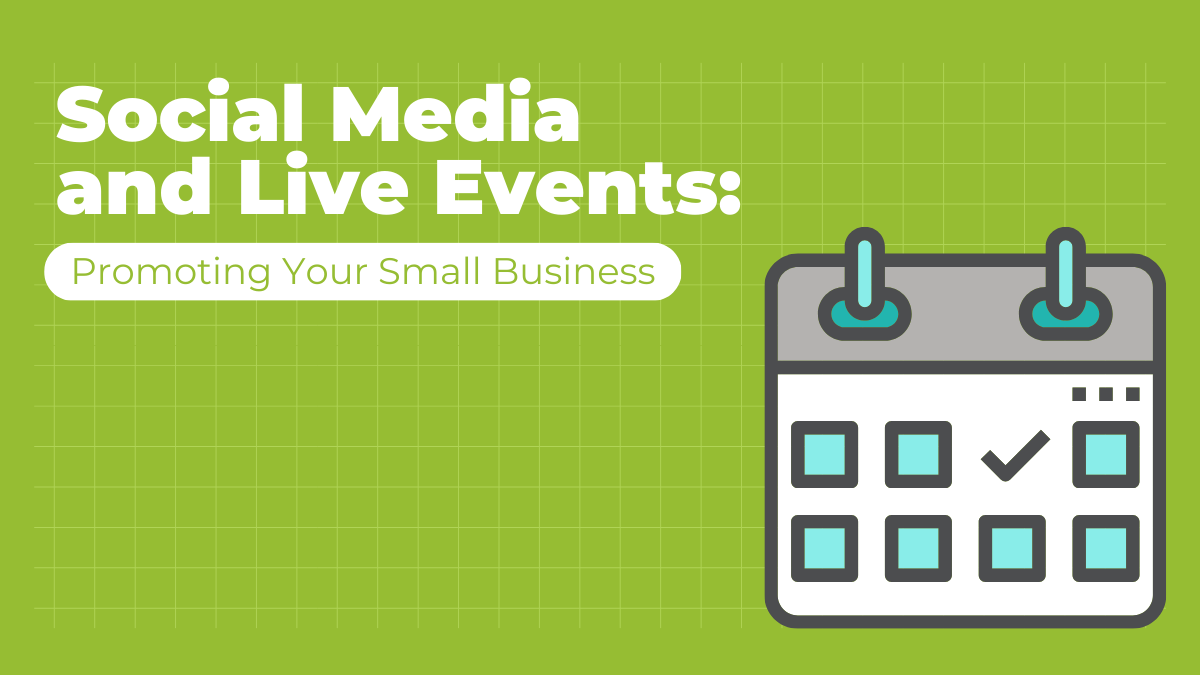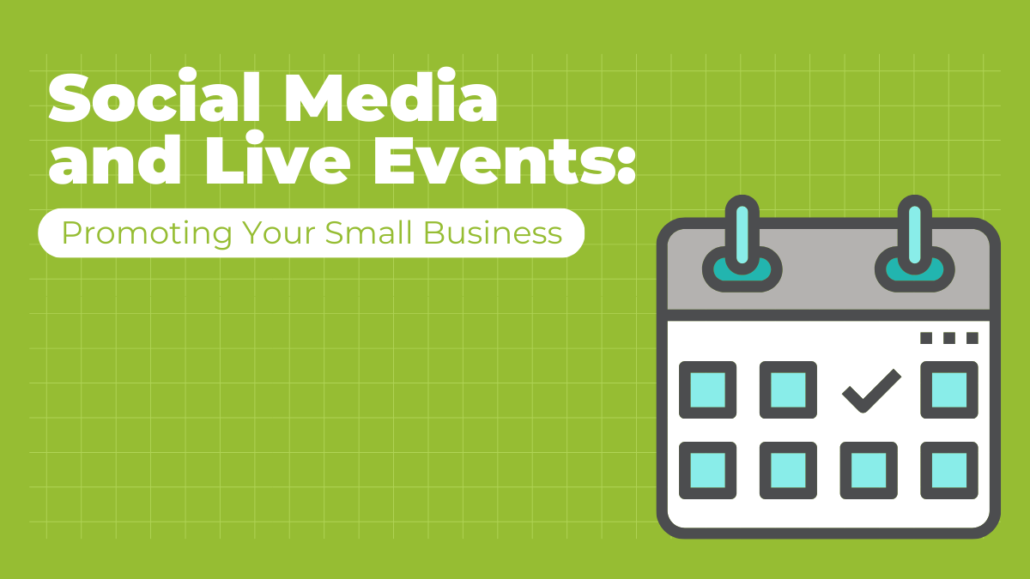 Over the past few years, live events have been scarce, as many events moved to virtual platforms. While it was a good alternative when social distancing was necessary, many virtual events don't quite have the same feel as in-person events, nor can they garner the same attention.
Now that more events are happening in person, there's a great chance to make the most of social media marketing to boost brand awareness when you're attending live events. For example, if you are a coach, consultant, or small business service provider attending a tradeshow and have a booth, social media can help you attract traffic. Or, if you're presenting as a thought leader at a conference, social media is a great way to pre-network and invite people to attend your session.
No matter the type of live event—conferences, tradeshows, masterminds, workshops, summits—social media helps you build up your audience database, turning in-person contacts into online ones. And, even if an event continues to live on a virtual platform, these tips also apply!
Aligning Social Media Marketing with the Event Timeline
One way to approach social media marketing for events is to consider the before, during, and after timelines of the event.
Before the Event
1) Identify Objectives
First and foremost, it's important to identify your objectives for the event. This will help you design your social media plan. For example, do you want to make a certain number of contacts? Generate a specific number of sales? Is there a dedicated amount of swag you want to give away at your booth ? Or, is your goal simply to become more educated about your industry and its opportunities?
Also, who is your target audience? Are you looking to connect with a particular demographic (age, income)? Perhaps you're looking to network with others in your field—or even engage in cross-industry discussions. There's a lot that can be learned from professionals outside of your arena.
2) Choose Social Media Platforms
From there, it is important to determine which social media platforms you'll be using for event promotion. Not every platform is right for the type of event you're attending. For instance, LinkedIn is often used for more "professional" activities, such as thought leadership and conferences.
3) Optimize Social Media Accounts
Once you've decided on the platforms, it's crucial to optimize those social media accounts. Make sure your branding is consistent across social platforms—consistency is key! This is a good time to assess your bio/about us verbiage. Does it accurately reflect your business? If there's something really specific that you'll be highlighting at the event—for example, debuting a new product or service line—you may want to temporarily adjust your bio descriptions to match that event or expertise.
4) Engage with Any Event Hashtags
Many events will provide an event hashtag, which is great for when you're sharing posts leading up to the event. This is a perfect opportunity to create relevant social media content that you can then share with your audience—and also connect with (and network with) other small business owners who will be attending the event. Consistency is important here, too. Try to use the hashtag as much as you can, but only when it's truly relevant.
5) Incorporate Video
Video snippets are a great way to promote your upcoming attendance at events, and they don't have to be professionally shot. In fact, research over the last year shows that consumers are more attracted to authentic videos; ones shot organically on a phone or tablet. Perhaps you share information like your booth number, any freebies you'll be offering, or a sneak peek of what you'll be talking about in a presentation.
Videos can also be incorporated into Stories. Instagram has a brilliant feature for this: countdown stickers. This feature allows you to set up posts with a countdown to the date of the event (or other key timelines/pricing) and then choose an end date and time. Of course, static posts are also good to mix in among videos/Reels and other formats.
6) Consider Contests/Giveaways
An effective way to engage people prior to the event is to conduct contests or giveaways. Everyone likes to win a prize, right? This also helps build greater brand awareness. If there are sponsors for the event you're attending, you may be able to collaborate with them in regard to potential prizes. For instance, if it's a fitness expo and you're a personal trainer, you might be able to secure some smaller items like resistance bands or protein powders as giveaways. Or, if the event organizer will be doing bigger-ticket prizes (e.g. a treadmill), you can promote that on your own social media—again, using the event hashtag.
Note: Any post that refers to a giveaway must contain either #contest or #sweepstakes in it. The FTC regulates social media giveaways and you could get in some hot water if you don't abide by their rules.
7) Showcase Pre-Event Activities
If there are any pre-event activities in the hours or days leading up to the event, photos and videos are a great way to promote your team as well; providing a behind the scenes look at what's to come.
During the Event
During the flurry of the event, you might get caught up in conversations, sales, and event activities. Yet, there's a unique opportunity to use social media to support the event in the moment—especially if it is a multi-day tradeshow or thought leadership conference.
1) Highlight Your Presence with Videos/Photos
LIVE videos allow you to showcase the event, such as key moments from the conference (keynote speeches or panel discussions), using relevant hashtags to increase visibility and garner attention from your audience. You'll want to make sure you're monitoring your accounts regularly, in case interested individuals pose any questions that require a timely response.
You can also record videos and take pictures of people interacting with you—whether at your booth or elsewhere—to use later in post-event social media marketing.
2) Feature Past Social Media Posts
Another fun tactic you can use to support events while they're going on is to feature some of your past social media posts in your booth/display area. This is easy using a tablet or a display screen. Create a running loop of those posts that people can check out as they're visiting your display, which can increase brand awareness and highlight your company's capabilities and expertise.
3) Engage with the Event Organizer(s) Posts
If the event organizer is posting on social media (which they should be!), make sure to engage with those posts as well (share/repost, like, comment). This ups your visibility and also contributes to your brand awareness.
After the Event
Events are hard work. You've put all the preparation in, made it through the day(s) of the event—including setup and tear down—and engaged with people from morning 'til evening… It's no wonder you'd be exhausted by the end. But the work doesn't stop once you've put the last display away.
1) Use Various Tactics to Follow Up with Contacts
Follow-up is so crucial post-event, and you can do some of that via social media. There are a few ways to approach this:
Thank attendees through direct messages or by tagging them
Ask for feedback (good and bad) from those you engaged with at the event
Post an event survey on social media
2) Tap Into User-Generated Content (UGC)
You should also look for any user-generated content (UGC) that came out of the event, such as photos or videos of attendees at your booth—if you ask people to share using your hashtag, you can easily find these during and after the event. When sharing UGC, don't forget to tag or mention the person who created the content originally and include the appropriate hashtag(s). This brings event promotion full circle in the social media sphere.
Best Practices for Event Networking While Leveraging Social Media
All of these social media efforts can raise attendance overall and bring more prospects and customers into your fold. Plus, they can create buzz for future events. There are also a few general event marketing best practices to consider, including:
Be reasonable about your event marketing budget. Sure, it would be nice to have all the bells and whistles—fancy booth materials, high-tech demonstrations, a paid marketing campaign, etc. Yet, you have to balance your budget with your (realistic) event goals.
Determine a structured marketing timeline for marketing your presence at the event. On which day(s) will you send out social media posts? Emails? Press releases?
Consider having a dedicated page on your website that covers event details (days/times/location, registration fees and timelines, booth number, speakers, etc.).
Post-event, make sure to follow up with hot prospects sooner rather than later. You want to stay top of mind. This could be via social media, email, or a good old fashioned phone call.
Social Media Can Bring Your Event to the Next Level
If you're a solopreneur heading to a nearby event or conference, or a small to medium-sized business planning to attend one in another state, social media can be a powerful tool to help build your online community. You don't have to use all the tips mentioned, but it's worth looking into which ones align with your event goals. By doing so, you'll be able to make the most of your event and make it a success!
The Crackerjack Marketing team has a lot of experience in all types of marketing, so if you're looking for some input, get in touch with us! And, if you're interested in maximizing your overall marketing strategy, check out our new Business Marketing Blueprint (BMB) program.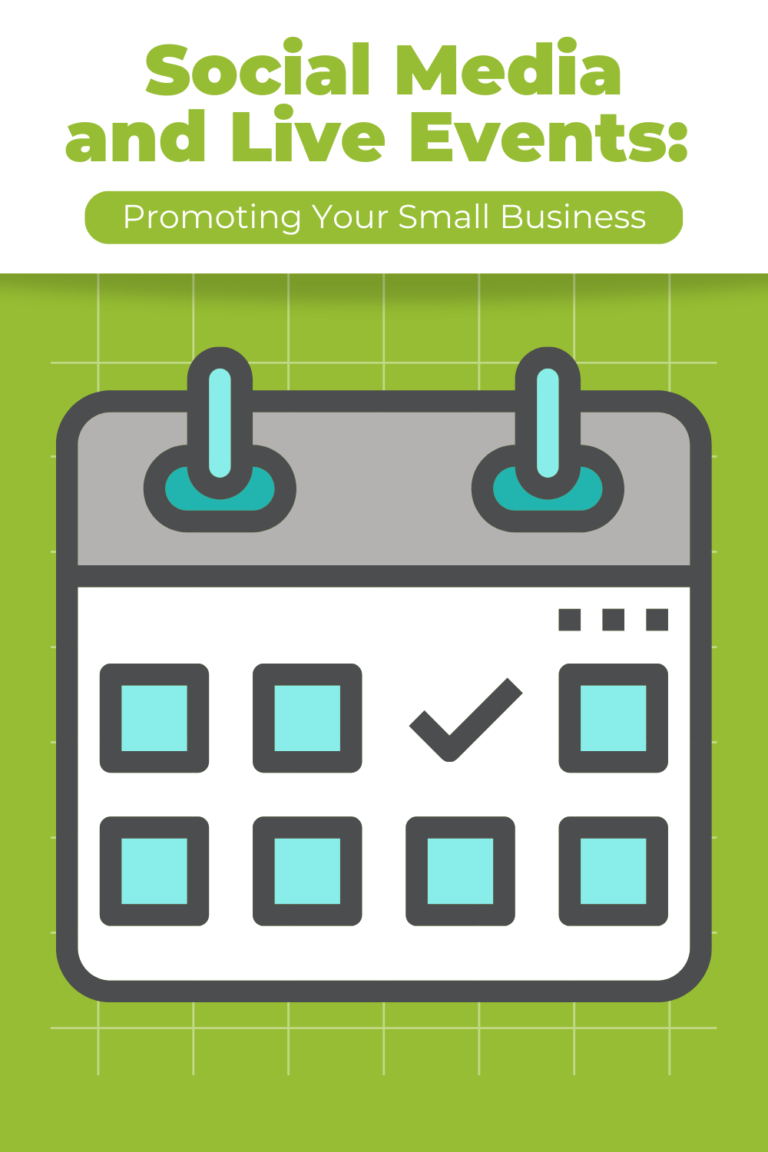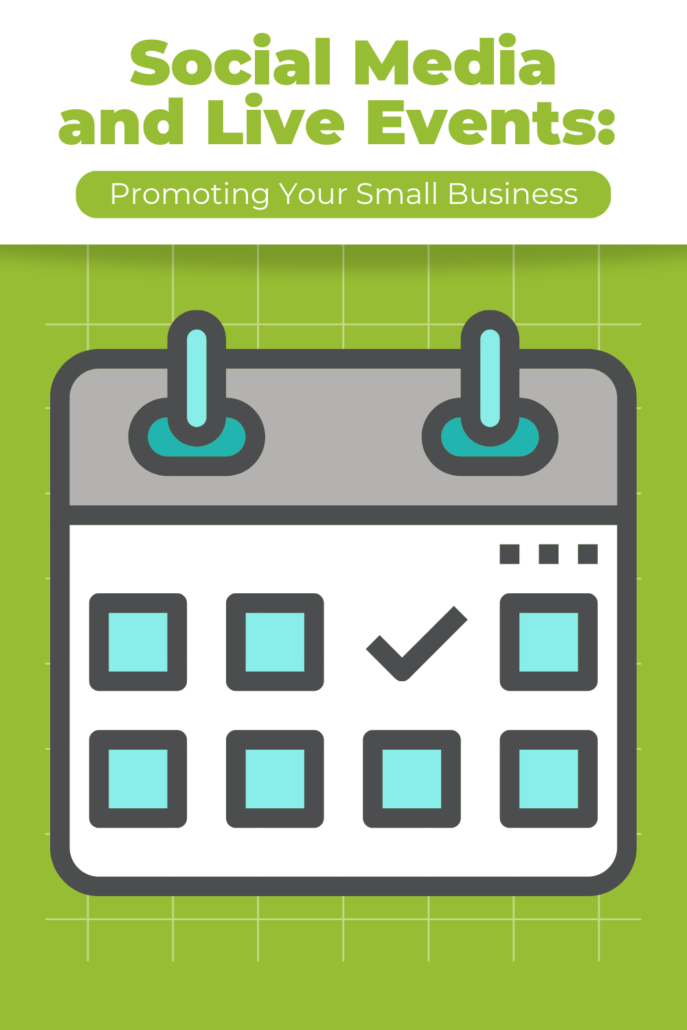 The following two tabs change content below.

Stephanie has 20 years' experience in digital media and 12 in social media and content marketing, and has been blogging personally and professionally since 2004. She loves to try new social media platforms but mostly maintains her first love, Twitter, @stephanies.

Latest posts by Stephanie Schwab (see all)
https://crackerjackmarketing.com/wp-content/uploads/2023/01/CJMJ10-Blog-2-Supporting-events-with-social-media-3.png
675
1200
Stephanie Schwab
https://crackerjackmarketing.com/wp-content/uploads/2017/02/CJM-Header-Logo-New.png
Stephanie Schwab
2023-01-30 13:10:51
2023-01-30 13:10:52
Social Media and Live Events: Promoting Your Small Business