The Power of the Ask – How to Encourage Social Sharing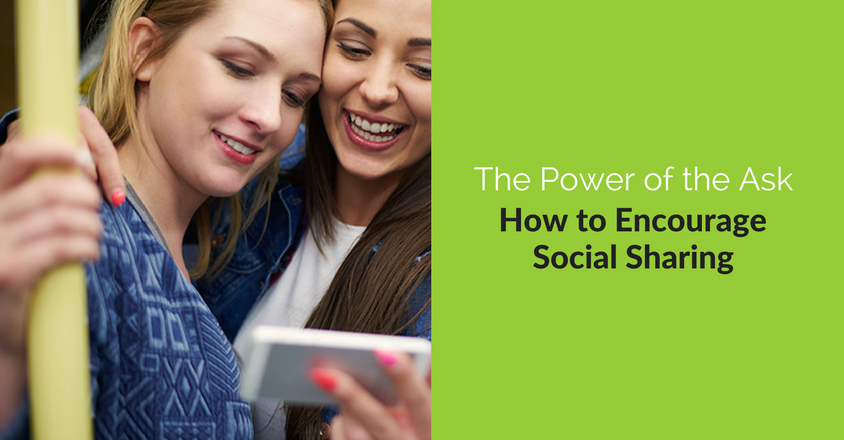 Did you know that among the five most popular words on Twitter are the words please and retweet? That tells you something very important. If you want to encourage people to share your work on social media, sometimes all you have to do is ask. It's a call to action, social media style. Most people can't resist a heartfelt appeal mixed with a little politeness. That's why one of the things it's most important to master in your content marketing is the call to action.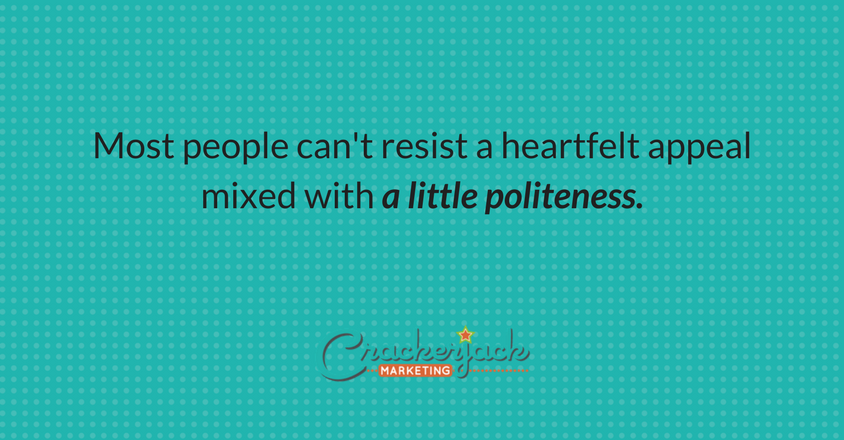 1. Include Social Sharing Buttons …
Social media is full of them. On Twitter they are pretty short (like "pls RT") because you only have 140 characters to play with. The Facebook "like" and "share" buttons have built in calls to action which it's hard to resist. In my opinion, that's much clearer than the Google "+1" button, because many people still don't know what that is. The point is, if you're trying to improve your social sharing rate, calls to action are a must. A typical blog post could include:
social sharing buttons at the top or bottom of the post
a floating sharing toolbar to the left
a written call to action within the text
2. … But Not Too Many
If you use a social sharing plugin, it's tempting to include as many buttons as possible. That's a mistake. Neil Patel found that when he added LinkedIn and Pinterest to his default of Twitter, Facebook and Google+, the number of shares fell by 29%. In other words, you're likely to get more shares if you give readers less choice. That's why it's important to focus mainly on the networks that are most important for building your business.
3. Include CTAs in Videos
Since online video is so huge, get people to share by including calls to action within the video. Some people never watch to the end so having a call to action about a minute in, plus another one at the end is a good strategy. If you use the right tools, you won't just get social shares from your video, but email signups too. And by the way, the multiple CTA technique works in written content, too! :)
4. Be Specific
The more specific your call to action is, the more likely it is that readers will do what you want. So if you just want shares, ask for shares; if you want comments and shares, ask for that. And if you want them to share their favorite part of the post (made easier with the SumoMe suite of tools), than ask for that. Here are some tips on improving social media calls to action from Social Media Examiner.
5. Keep Asking
Even if you've asked for the share before, you can ask again, says Canva:
Don't make the mistake of putting your call to action out there and then moving on. Share that same call to action across each of your social networks multiple times and in many different ways.
What works best for you with social media calls to action?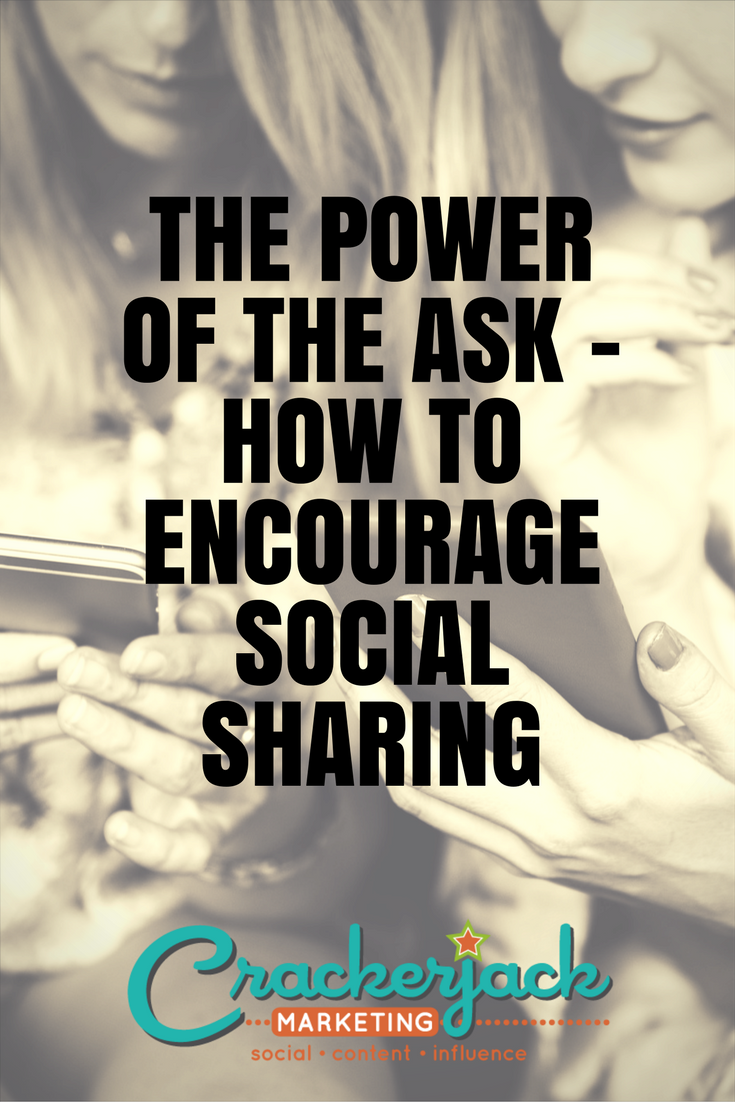 The following two tabs change content below.
Self-confessed word nerd and polymath Sharon Hurley Hall believes she has the perfect job - as a professional writer and blogger. And when she can indulge her geeky side and write about new web tools, it's a little slice of heaven.
Latest posts by Sharon Hurley Hall (see all)
https://crackerjackmarketing.com/wp-content/uploads/2015/04/The-Power-of-the-Ask-How-to-Encourage-Social-Sharing.jpg
440
844
Sharon Hurley Hall
https://crackerjackmarketing.com/wp-content/uploads/2017/02/CJM-Header-Logo-New.png
Sharon Hurley Hall
2015-04-16 19:43:27
2022-06-10 22:08:21
The Power of the Ask – How to Encourage Social Sharing