How to Provide Great Customer Service Using Facebook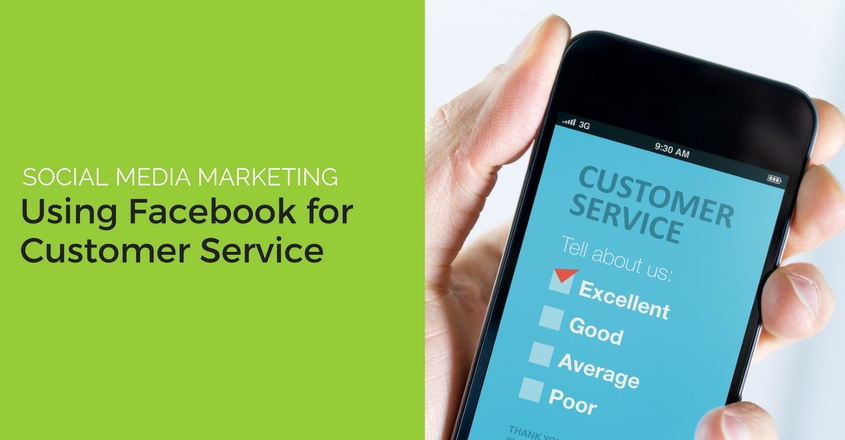 Social media sites have become more than just platforms for marketing and advertising. They're also important channels for soliciting and receiving customer service—all in the public eye. In fact, a recent study showed that nearly half of American consumers use social media to ask questions or to talk about their experiences (good and bad). What does this mean for you? How you treat your customers and what they have to say about you is increasingly visible. Mess this one up, and you stand to lose not only one disgruntled customer but a whole slew of prospects.
I've already talked about why your brand should be using social media for customer care a few weeks ago. If you've been following along here at Crackerjack Marketing, you already understand the importance of how your brand is represented in social.
How to Provide Great Customer Service on Facebook
It's critical to have a sound strategy in place when it comes to delivering customer service via social media in general and via Facebook in particular. While we certainly don't believe Facebook should be your only home on the web, your customers are probably spending more time there than on your website. With that in mind, it only makes sense that you want to do everything you can to give them the tools to reach out to you via Facebook.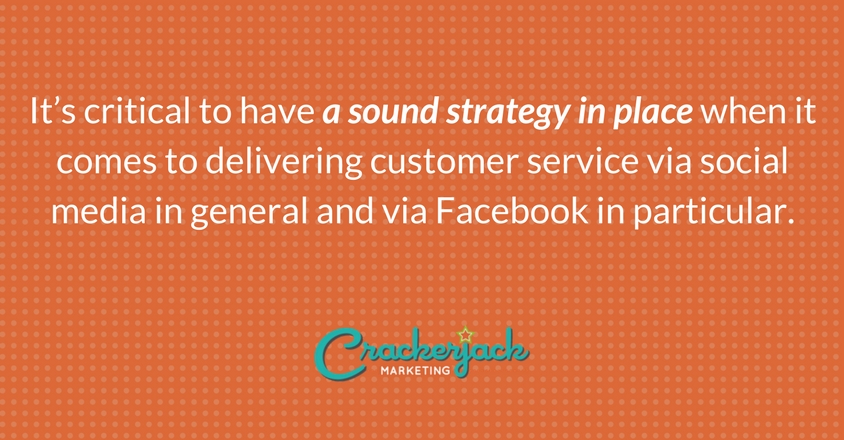 Here are a few best practices, tips, and tools that can help you provide great customer service on Facebook:
How to Make It Easy for Customers to Contact You on Facebook
If there's one way to make a disgruntled customer even more upset, it's by being hard to reach. Whether your customers want to sing your praises or share their concerns/complaints, make reaching out easy. The easier it is to do something, the more likely it is that we will do it, right? And making it easy for your customers to contact you while they're on Facebook could lead to both an increase in clientele and customer satisfaction. How can you make it easy, you ask? Just use the
Customers and send you a private message on Facebook, but it's a good idea to provide alternate methods for customers to contact you. Be sure all of your information is listed in the "About" section, including your customer service telephone number, email address and mailing address.How can you make it easy, you ask? Just use the
You can even take your efforts further by designing a custom tab for customer service or using  the "Contact Me" app to add a handy dandy contact form to your Facebook page. It's free, and you don't have to be techy to use it. It's win-win!
How to Respond to Negative Comments on Facebook
Let's face it; you're going to get negative comments about your business on Facebook from time to time. As good as your products and services may be, someone, somewhere, is going to get frustrated with you at some point. Here are some pointers on dealing with issues:
Don't Hide the Negative Comment
While it may be tempting to remove or delete the negative comments from Facebook – don't! Unless, of course, the comment contains language not suitable for your audience.
The best way to build brand loyalty is through honest and transparent communication with your brand fans, whether they're being positive or negative. After all, if they're on your wall, they've committed to liking (or being a fan of) your brand, so they must have some reason for wanting to engage.
If the person commenting has a customer service issue, quickly let them know you want them to be happy and care about their concerns. Be Speedy Gonzales here. The longer he or she has to wait, the more frustrated that customer is likely to become.
Always Be Prompt
We cannot possibly stress this point enough. Studies have shown that the majority of customers on social media expect a response to their questions/concerns the same day. Nearly half expect a response within in an hour. In this case, slow and steady does not win the race.
Think about it. An unanswered issue may prompt "me too" responses and fuel the fire, making you look 50 Shades of Shady. So stay on top of your comments, and be sure to address them as quickly as possible, particularly the negative ones. Note that this may mean some evening and weekend comment moderation. Whatever you do, never let an answer languish overnight.
Craft the Appropriate Response
Once you're ready to respond, try to determine the root of the issue. Is it a valid customer service problem, a product issue or an erroneous assumption?
If it's customer service, cheerily handle the problem, providing a contact to customer service if necessary, trying to move the discussion off of Facebook.
If it's an issue with a product, acknowledge the issue, stay positive, and thank the poster for the suggestion.
If it's an erroneous assumption, simply and cheerfully update the poster with the correct information, referring them to your website or a news article if necessary to confirm the correct information.
Mind Your Manners
No matter what the issue, remember that politeness and cheerfulness go a long way toward establishing your business as a great provider of service. Never, ever be offensive; stay calm; and provide as much personal contact as you possibly can. You can even provide a company email address for follow-up conversation.
When They are Really Angry
Yes, there may be times when you have to deal with customers who are (ahem) a bit over the top in terms of their frustration. But you simply can't stoop to their level and expect good results. In the extreme case, if your poster is full of vitriol against your brand, don't stoop to his or her level. Just don't engage. If the customer continues to bait you, kill him with kindness and remove the comments.
Evaluate Common Questions and Concerns
Try to collect a month's worth of activity on Facebook to truly understand the kinds of issues that are being raised, such as, how many comments are written in moments of frustration, how many are technical, how many provide feedback (good or bad), and what time of day your customers are most active. Use this information to inform your choices going forward, including strategies for pleasing customers and steps to take to fix things when they're less than happy.
Be Prepared
It's also helpful to prepare a set of standard responses for the most-asked questions and potential issues. Preparing these responses in advance will allow you to feel confident about responding in the heat of the moment rather than dashing off a response when you're worried about a further backlash.
Providing customer service via Facebook does take some effort, but the energy you put into it is well worth the return in terms of brand reputation and customer satisfaction. Apply this advice to your customer service process, and be sure to let us know how they work for you.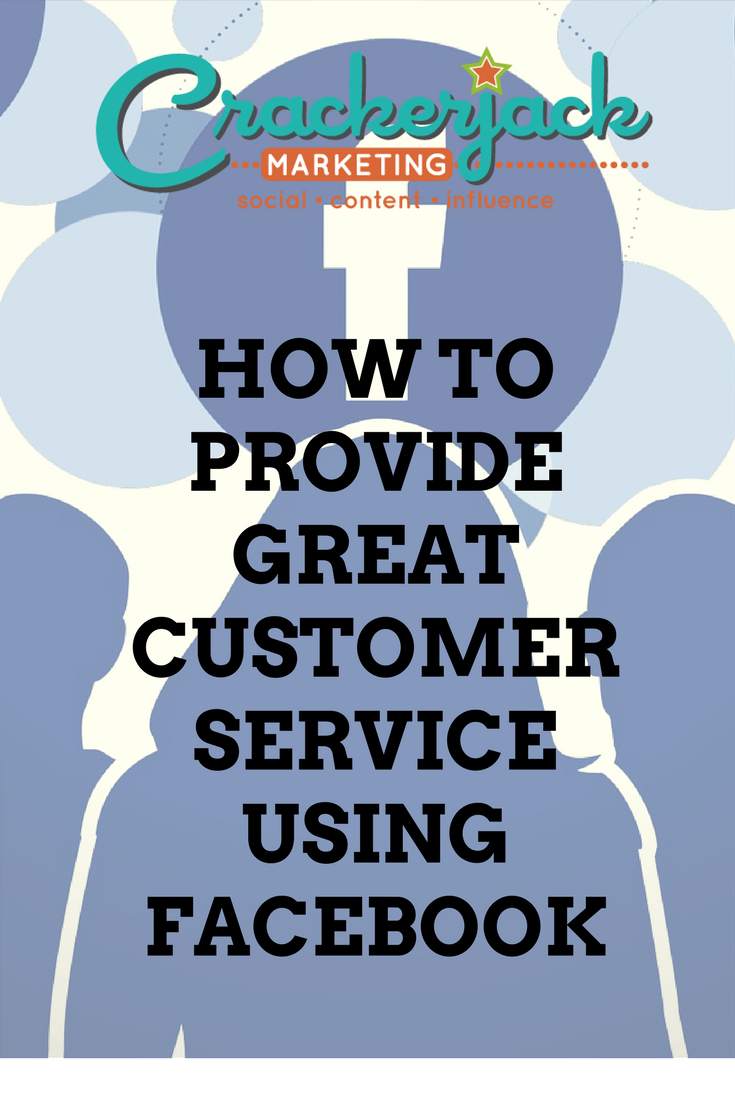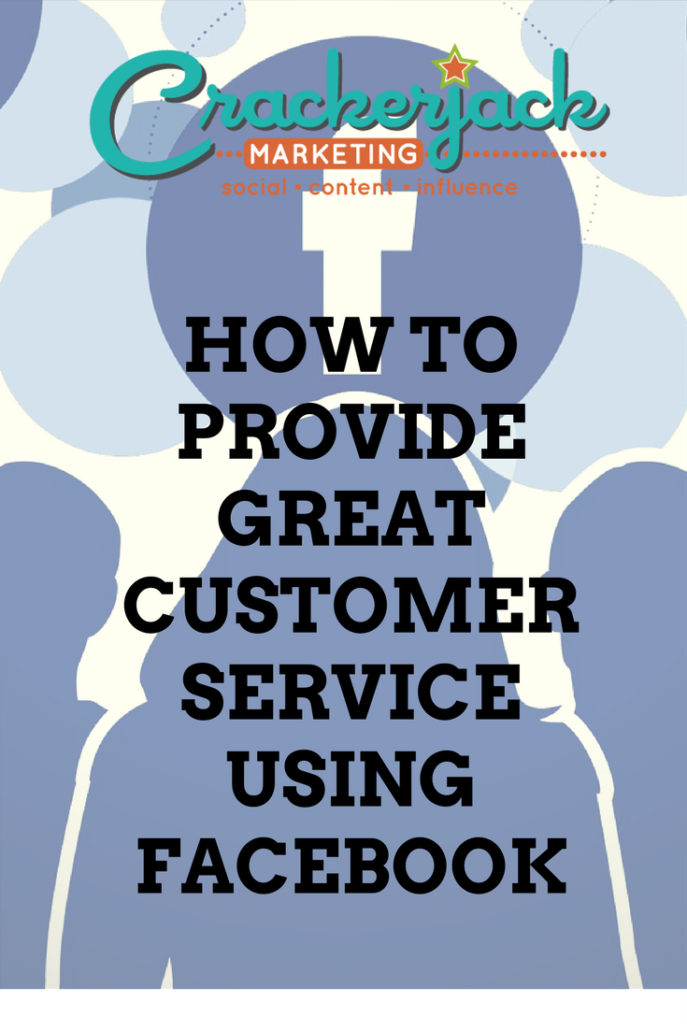 The following two tabs change content below.
Latest posts by Crackerjack Marketing (see all)
https://crackerjackmarketing.com/wp-content/uploads/2016/08/how-to-provide-great-customer-service-on-facebook.jpg
440
845
Crackerjack Marketing
https://crackerjackmarketing.com/wp-content/uploads/2017/02/CJM-Header-Logo-New.png
Crackerjack Marketing
2016-08-04 08:00:21
2022-06-10 22:07:54
How to Provide Great Customer Service Using Facebook