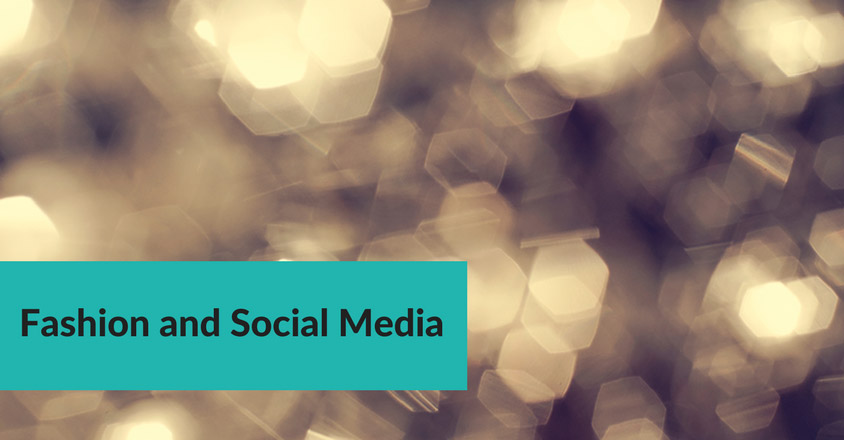 Is social media good for fashion? The answer is a resounding yes! The fashion industry has taken notice of social media's ability to raise awareness, generate interest, and build loyalty; fashion's movers and shakers have discovered that people prefer feeling engaged and connected right now to viewing even the most striking magazine photos weeks after the event is over.
It's true, however, that some in the fashion industry express concern over the level of transparency that goes along with some social media strategies. The fashion world has long fed on exclusivity and insider information.  However, even the largest fashion houses have embraced social media, recognizing that they will become obsolete if they can't keep up with changing times.
The impact of social media is especially evident when you consider this past February's Fashion Week events. Sure, movie stars and other celebrities are still a major draw, but these days top bloggers hold major sway as well. As social media grows, fashion bloggers are actually enjoying their own celebrity; their influence translates into sales and exposure. In fact, their influence is so strong that majors brands are wooing them, and bloggers have been flown around the world to attend Fashion Week events.  This kind of access to non-celebrities was nearly unthinkable just a couple of short years ago.
Throughout Fashion Week, opportunities abounded for social connections into the events. If online users wanted to know what was happening behind the scenes, streaming technology allowed them to get in on the excitement no matter where they were. If they wanted to learn about the fashion trends as they were revealed on the runway? Social media made it possible. And tweets flew as people shared what they were seeing via their smartphones. All this translated into tons of excitement for the viewer and much needed exposure for the fashion world.
Also thanks to social media, anyone and everyone can try their hand at designing; social community Polyvore and designer Rebecca Minkoff partnered to invite budding fashion designers to create looks using Minkoff's spring collection, including the Polyvore-Minkoff Dee Clutch. The winner of the contest traveled to New York to help Minkoff with the styling of her show. The Polyvore-Minkoff Dee Clutch was itself also the result of a Polyvore community challenge in which over 6,500 users participated, redesigning Minkoff's popular Morning After Clutch. The winner in this case had the clutch ("Dee") named after her as well as the opportunity to travel to New York to see it on the runway.
Even with recent missteps – Kenneth Cole's Egypt disaster, John Galliano's firing from Dior exploding via Twitter – the fashion industry's plunge into to social media seems to be starting strong.  We've likely only seen the humble beginnings of what is destined to be a long-time love affair.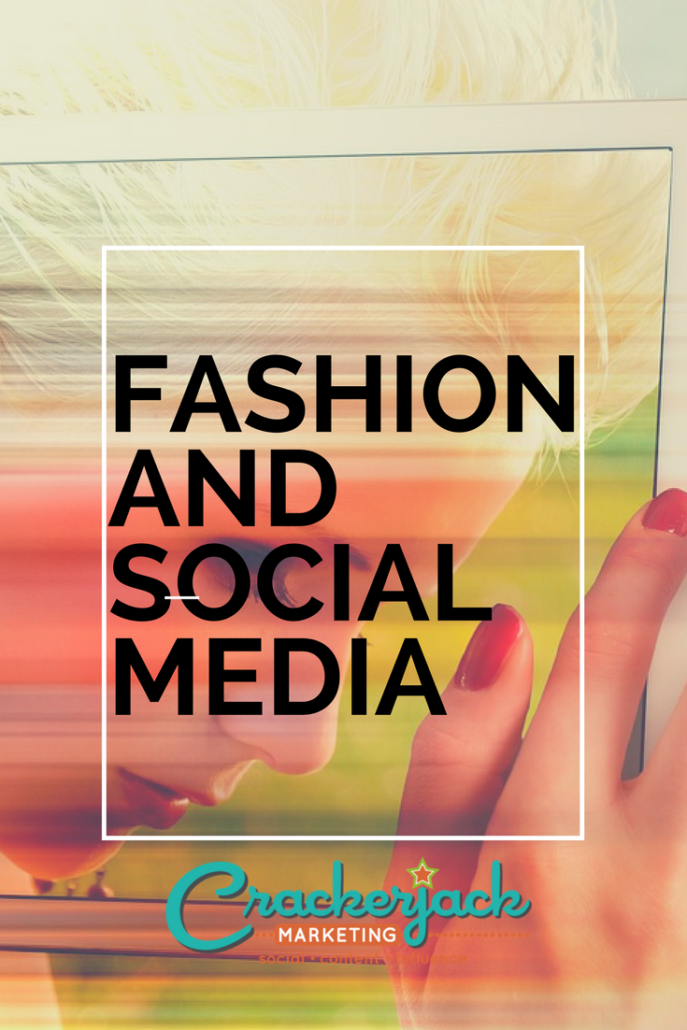 The following two tabs change content below.

Stephanie has 20 years' experience in digital media and 12 in social media and content marketing, and has been blogging personally and professionally since 2004. She loves to try new social media platforms but mostly maintains her first love, Twitter, @stephanies.

Latest posts by Stephanie Schwab (see all)
https://crackerjackmarketing.com/wp-content/uploads/2017/02/CJM-Header-Logo-New.png
0
0
Stephanie Schwab
https://crackerjackmarketing.com/wp-content/uploads/2017/02/CJM-Header-Logo-New.png
Stephanie Schwab
2011-04-05 23:10:06
2018-01-29 07:21:15
Fashion and Social Media