Are dads the new moms? All signs in social media point to yes.
As I sat in the Dads and Social Media session at the Evo Conference last weekend I was struck by how unusual it was to be applauding four men on a panel (below, from left – Adam Cohen from DadaRocks.com, Greg from TellingDad.com, Drew Bennett from BenSpark.com and Troy Pattee from Dadventurous.com) – four of the hundreds of dad bloggers who have begun emerging as a new category in blog content.  It wasn't unusual to see men on a conference panel – we women have been struggling with equal representation in tech/social speaking roles forever – but it was unusual that they were talking about fitting in blogging alongside their full-time jobs, how their spouses feel alienated by their new blogging "hobby," and how people berate about them blogging publicly about their kids.  Funny, it all sounds familiar – if you're a mom blogger.  These are all recurring topics in the mom blogosphere and have been part of every women's blogging conference since time immemorial (well, at least since the first BlogHer in 2005).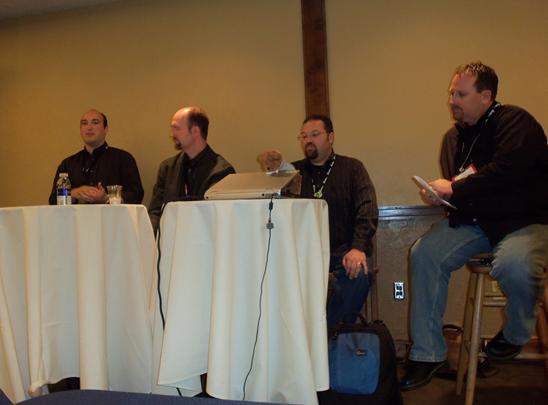 So what does it mean that these guys have not only infiltrated women's blogging conferences, but that they're seeing their blogs become highly successful, well-trafficked parenting destinations?  It seems to me a testament to their great writing and perspectives on parenthood, but, given that most of them are starting to monetize their blogs, host giveaways, and create brand campaigns, it's also indicative that brands are looking for the next new way to reach whomever is in charge of the household budget – increasingly no longer only the mom of the house.
Here are some interesting facts that help to bolster this idea:
I'm not the only person who believes that dad blogs and daddy bloggers will continue to emerge as an important category of blogs and consumers that marketers will increasingly want to target.  Some brands are taking close note. Others will surely follow.
img credit: Gena Morris @themorrisbunch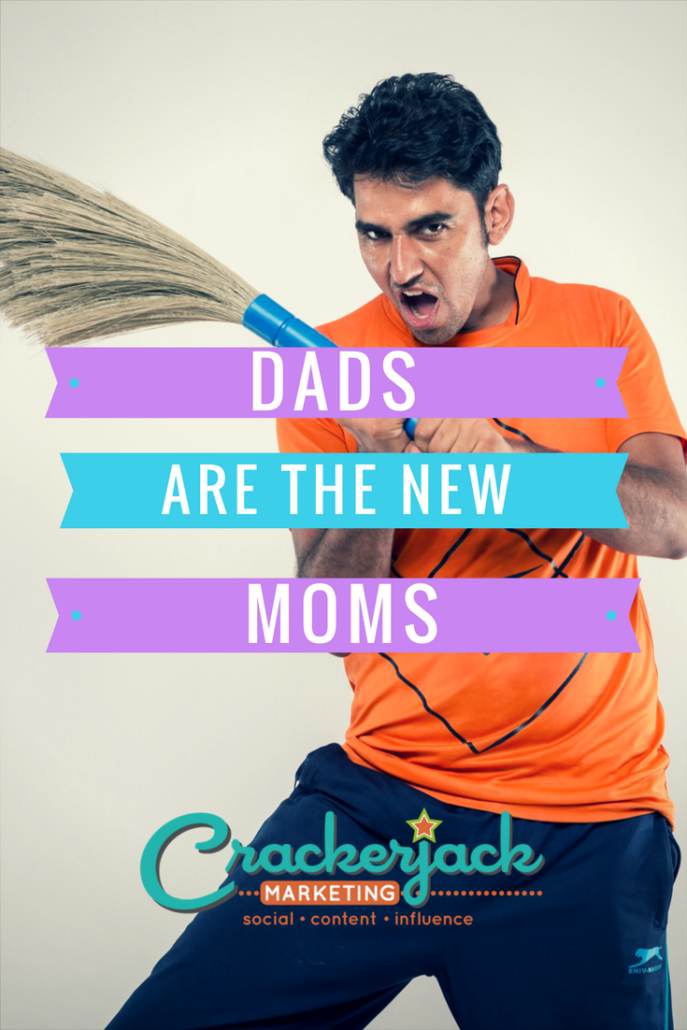 The following two tabs change content below.

Stephanie has 20 years' experience in digital media and 12 in social media and content marketing, and has been blogging personally and professionally since 2004. She loves to try new social media platforms but mostly maintains her first love, Twitter, @stephanies.

Latest posts by Stephanie Schwab (see all)
https://crackerjackmarketing.com/wp-content/uploads/2017/02/CJM-Header-Logo-New.png
0
0
Stephanie Schwab
https://crackerjackmarketing.com/wp-content/uploads/2017/02/CJM-Header-Logo-New.png
Stephanie Schwab
2010-07-01 22:46:43
2018-01-29 07:34:42
Dads Are the New Moms