Creating Content for Inbound Marketing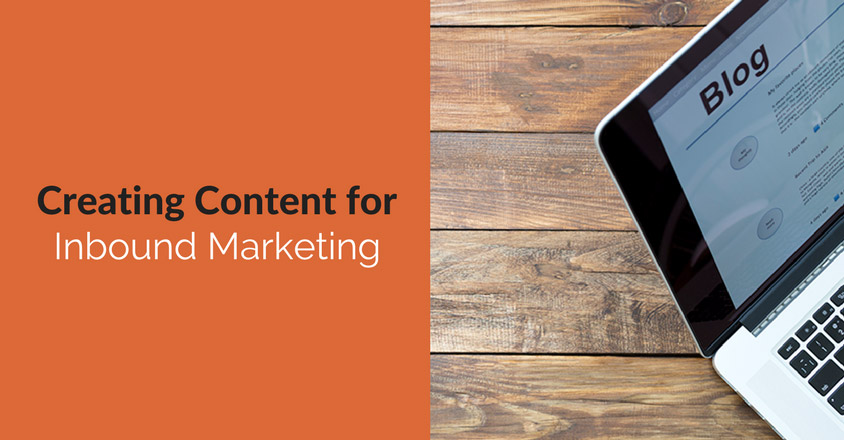 Content is at the core of what inbound marketing is – it's what attracts people to your brand, product or service, versus you needing to go out and find them. Think of content as the honey which attracts the flies!
Because it's easier to start something new when you have a process, I offer you this method of creating content.

Step 1: Brainstorm themes for your content
You don't want to write only about your product or service – would you want to read three blog posts a week about your product? So your content will cover both your product/service and adjacent or related themes – in some distance outside of your core. How far out you go depends on your product and industry; in a highly specialized area you may want to keep things fairly tight, but in a broader marketplace you can go pretty wide and still maintain relevancy to your company.
Themes are not titles or specific posts, they're the overarching ideas that all of your content will address.
For example – some themes for my business, a digital marketing agency, are:
Marketing to teens, tweens & parents
How to create content/inbound marketing & social media strategy
How to use specific social media platforms
How inbound and digital marketing intersect with other marketing
Examples of companies doing content & social media well
Step 2: Brainstorm topics for your themes
Now you're going to drill down – you're going to develop some draft titles and specific ideas for your content. Choose one of your themes and come up with as many different topics as you can for that theme.
Some of the types of content you might create include:
Make a list
Answer a question
Talk about the competition
Use the "vs." format
Write about "the best"
Outline a process
Provide examples
Curate other people's examples or content
For my theme of "How to create content/inbound marketing & social media strategy," topics could include:
4 ways to use inbound marketing to solve customer problems
How to involve your whole team in your content creation
Why content creation saves time & money vs. traditional advertising
How to use influencers in your content creation strategy
Why you shouldn't use bloggers as your social media agency
Step 3: Determine content types


This part will probably be pretty easy – make a list of all of the content types you currently create/offer and those you know you want to create. Content types could include:
Blog post
Video (short-form, like Instagram and Vine, and long-form, like YouTube videos)
Images
Podcast topic
Email
eBook
Whitepaper
Facebook update
Tweet
Slideshare
Webinar
Step 4: Align topics to content types
For each topic that you create, assign it to a specific content type.
Now comes the really hard part: you have to create the content! Once you have a list of topics you like, and know what kind of content you want to create for that topic, add that topic + content type to your editorial calendar.
Get the Content Creation Worksheet
I've created a brand-new worksheet which can help you with the brainstorming and content alignment process. Download it here, and please let me know how it works for you!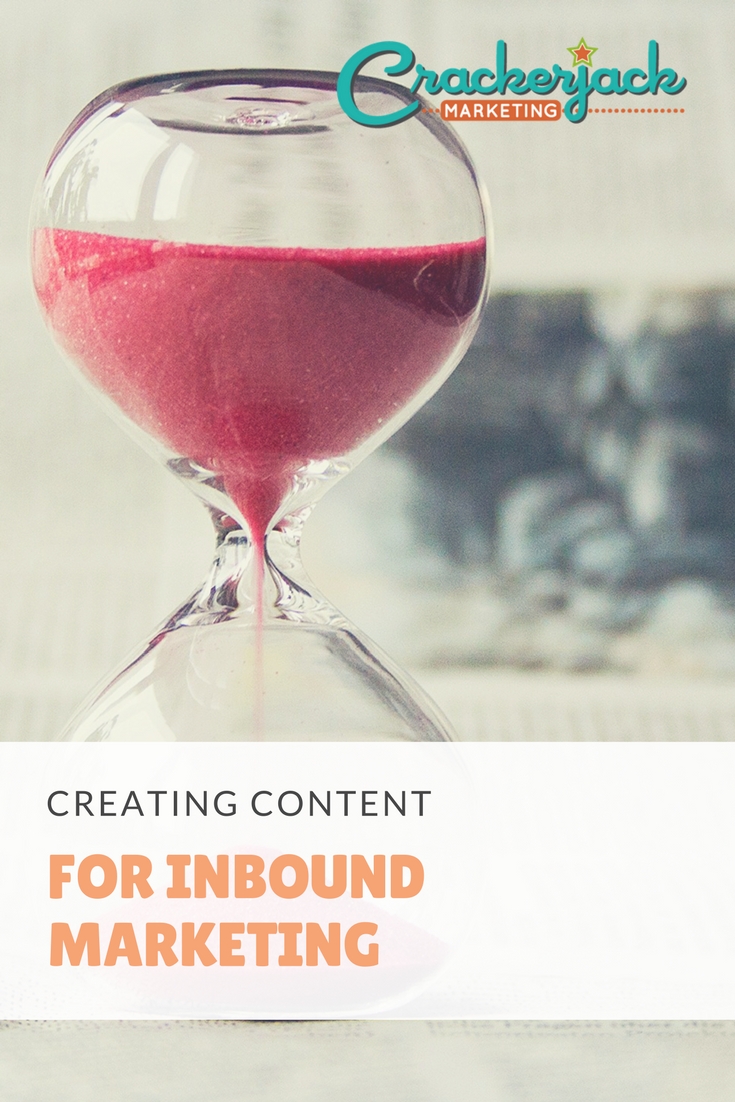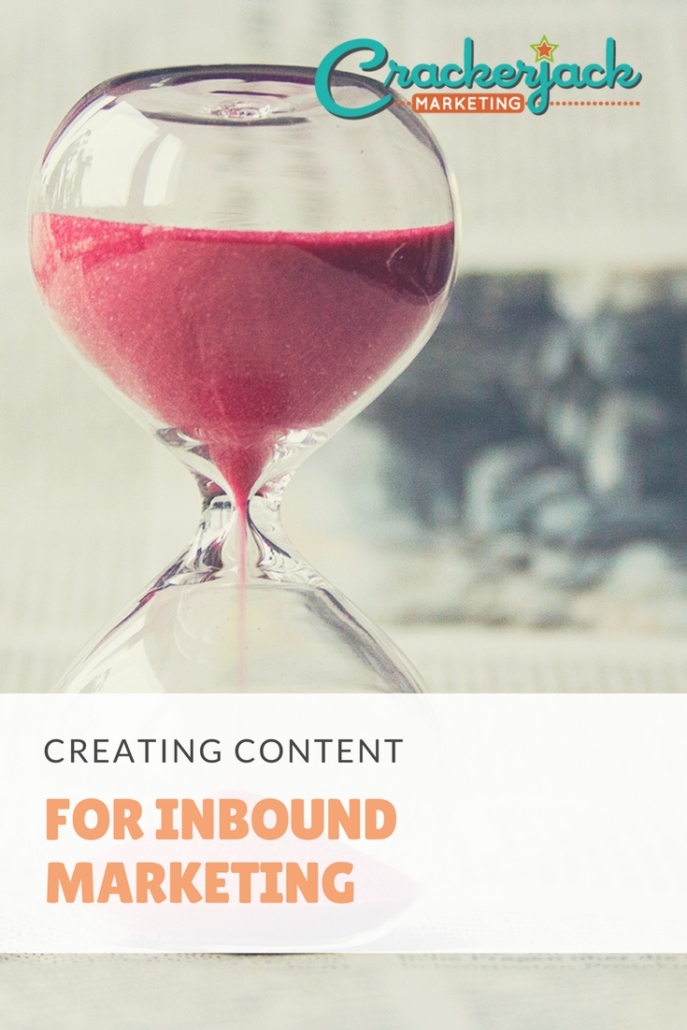 The following two tabs change content below.

Stephanie has 20 years' experience in digital media and 12 in social media and content marketing, and has been blogging personally and professionally since 2004. She loves to try new social media platforms but mostly maintains her first love, Twitter, @stephanies.

Latest posts by Stephanie Schwab (see all)
https://crackerjackmarketing.com/wp-content/uploads/2013/10/Creating-Content-for-Inbound-Marketing.jpg
440
844
Stephanie Schwab
https://crackerjackmarketing.com/wp-content/uploads/2017/02/CJM-Header-Logo-New.png
Stephanie Schwab
2013-10-28 01:53:37
2022-06-10 22:09:10
Creating Content for Inbound Marketing