8 Types Of Content For Facebook Business Pages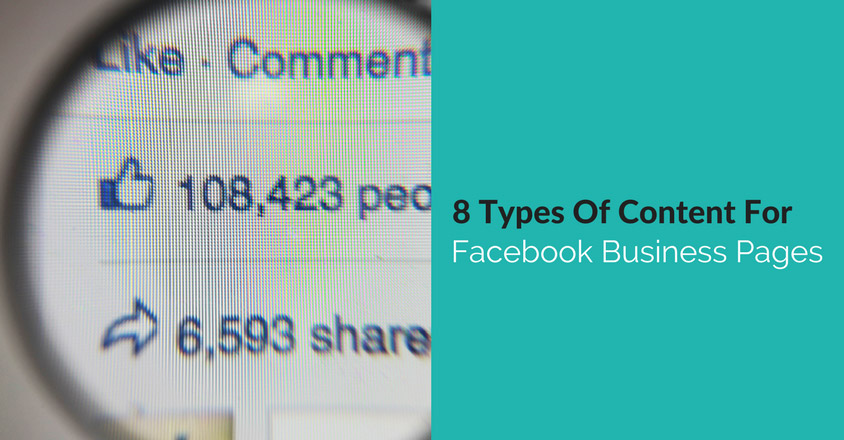 Your Facebook business page is just one more point of contact for your business.  It's a way for customers to reach you and a way for you and your community to have conversations.
Before we can answer the question of what to say on Facebook, you need to consider what type of image or personality you want to project. How does your brand "sound" when it talks to people? Are you funny, informative, authoritative, compassionate, serious, helpful, inspirational? List the words that describe the personal side of your brand and you'll have a hint of what to say and how to say it.

Once you know how your brand sounds, here are eight categories of posts that you can choose from to start. You can probably think of even more once you get going.
1. Customer Service
Customers will expect to be able to reach you in many places and will want to get in touch in the way that is most convenient for them. Even if your customer has a complaint, you're better off if it can be dealt with than if they go away angry and never purchase from you again. Remember that an unhappy customer who is turned around by a helpful customer service experience can be one of your biggest supporters. And when that customer publicly shares her satisfaction, she does it with all of her friends listening in on Facebook.
2. Ask Questions
Facebook is about offering people the opportunity to engage with you. The best way to do that is the same way you'd do it at a dinner party. Show interest in your guests. Ask them questions. You can ask anything from simple questions to deep, thought provoking questions. The best type of questions are open ended so there is an opportunity for more than a one word answer.
3. Use the Questions Feature
Facebook Questions, which you can create from the same place as a regular status update, allow you to ask people questions that have a multiple choice answer. They are easy and fun to take and anyone can see how the answers break down. You'll get insight into your communities' like and dislikes with polls and best of all, the research is free!

4. Promotions and Coupons
Many people like a brand's Facebook page in order to get exclusive offers. Reward people who visit your page by giving discounts. It's not a tactic that you'll want to do every day, but interspersed with entertaining, interesting and engaging content, it's one kind of content you can be sure people will like.
5. Link to Blog Posts or Your Website
Once you start growing your real estate online, you can cross promote. Tell people about Facebook in your blog, ask them to like you on your website and visa versa, share your blog content and products via links on Facebook. Since Facebook only allows you limited space, expand it with a link to a longer story or a product picture.
6. Link to Others' Content and Media
Did you discover a YouTube video that is irresistible and charming? A Ted talk that is relevant to your business? A blog post that could be helpful to your audience? Link to it from Facebook. People will appreciate that you've discovered something wonderful and they will want to share it with their friends. Limit the links away from your own properties, however. But occasionally salting your content with these discoveries will be appreciated by your community and will add variety to your posts.
7. Share Photos
Facebook is really well-designed for sharing photos. Uploading wonderful photos is one way to get a lot of people to hit the Like button. Some of the photos you can share are of customers, people enjoying your products, beautiful scenery you saw on a business trip or your employees. Facebook is more personal and your photos should be more casual than they may be on your website.
8. Ask For Newsletter Signups and Registrations
You will not have access to the email and street addresses of people who Like your page, so ask them if they'll give it to you and then link them to a landing page on your website that collects this information. Make sure you give them a good reason to offer this information: coupons, news, special product offers etc. are all things consumers may want to receive as an exchange for sharing their personal information with companies.
Are you using variety in your Facebook posts? Have other ideas for types of things to post to your Facebook business page? Please let us know in the comments.
Images source: flickr.com (Cara Photography)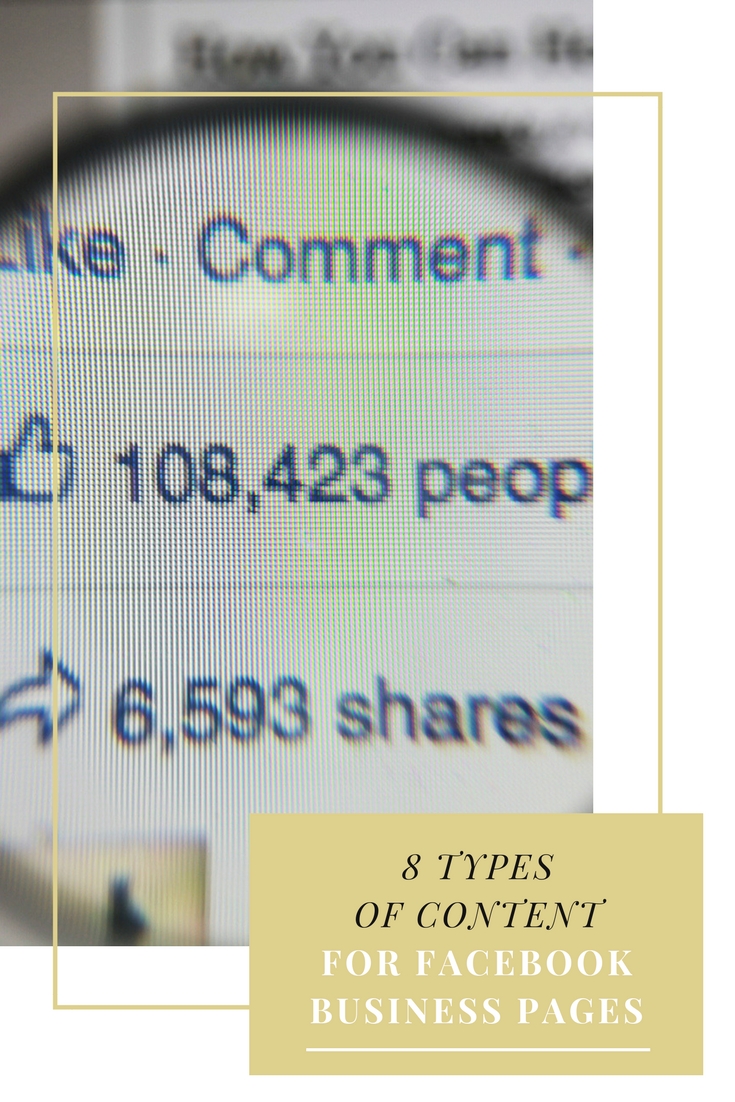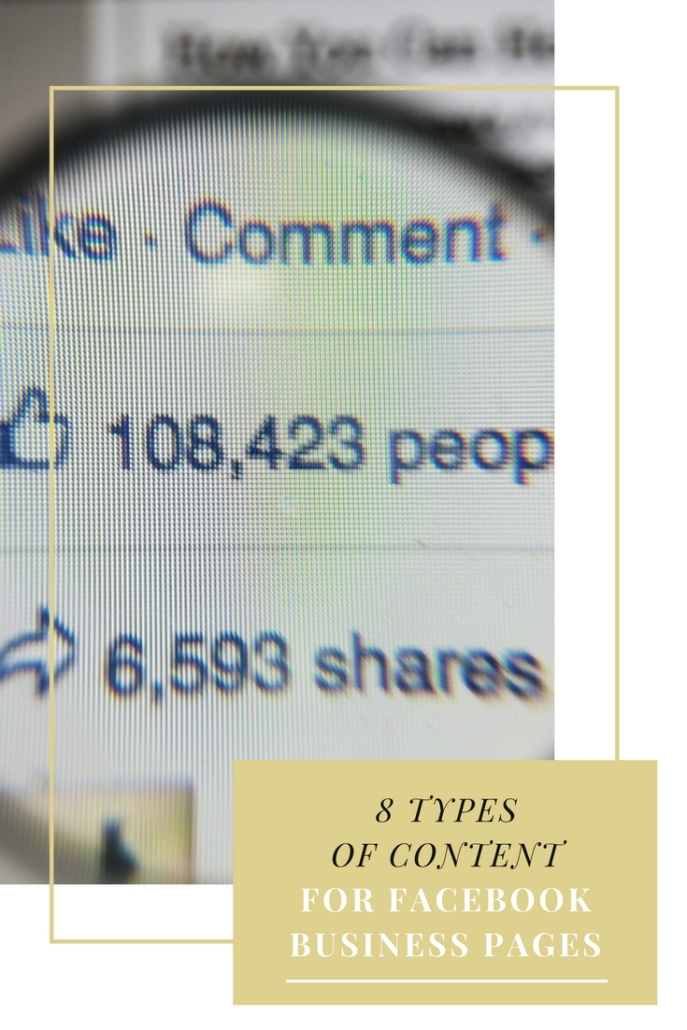 The following two tabs change content below.

Stephanie has 20 years' experience in digital media and 12 in social media and content marketing, and has been blogging personally and professionally since 2004. She loves to try new social media platforms but mostly maintains her first love, Twitter, @stephanies.

Latest posts by Stephanie Schwab (see all)
https://crackerjackmarketing.com/wp-content/uploads/2017/02/CJM-Header-Logo-New.png
0
0
Stephanie Schwab
https://crackerjackmarketing.com/wp-content/uploads/2017/02/CJM-Header-Logo-New.png
Stephanie Schwab
2011-11-11 23:47:35
2022-06-10 22:10:10
8 Types Of Content For Facebook Business Pages