6 Tips for Video Marketing Success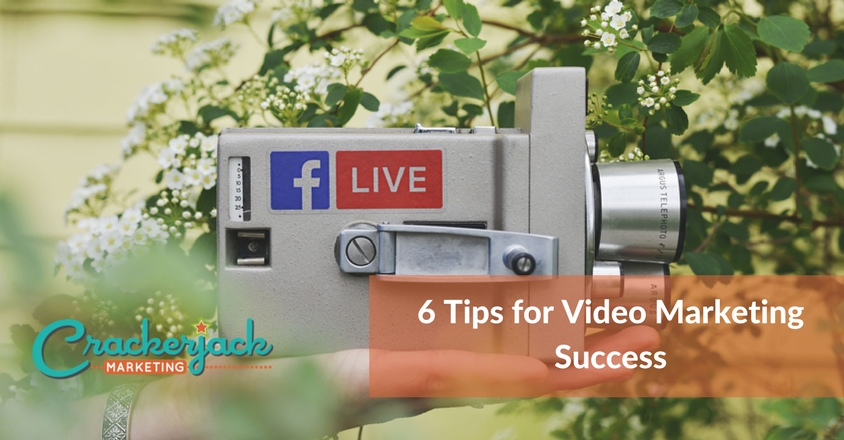 Interested in video marketing, and wondering where to start? Don't let this valuable tool intimidate you. Here are 6 tips you can use to get started and succeed with video marketing.
Be Interesting: The mere fact that you've created a marketing video won't capture your audience's attention. There are many other video marketers out there trying to accomplish the same thing. To stand out among them, use different perspectives, include movement, incorporate color, and add music where appropriate. Focus on creativity and personality.
Try It: Often, people hold off on video marketing, spending too much time thinking about it and not enough time acting on it. Go ahead and plunge in with creative content, and try not to worry about perfection. Use your first few efforts to gauge effectiveness and reaction. Then use what you learn from your initial efforts to tweak your approach and create even better video content.
Publish Regularly: When someone sees your video content and likes what he sees, chances are he will check to see if you have any related content. Don't be a one-hit wonder. Publish regular content so that your audience knows what to expect from you and looks forward to viewing and sharing your videos.
Create Video Tutorials: People are always looking for how-to information, and many prefer video how-tos. Fulfill this need by making your own video tutorials. You can use questions your customers asks as topics or search the Internet to see what burning questions your target market has.
Tell Your Story: Youve probably heard this suggestion when it comes to written content, but it's important for video marketing too. Some people just prefer digesting video content instead of the written word, so don't limit yourself. Go ahead and tell your story in a video, or a series of videos, as well.
Create Video Contests: You can use video contests to engage your audience and obtain more video content. Run contests that ask consumers to submit videos or video clips. Set guidelines for submissions, and offer attractive prizes. Use the best video on your site or make a new video that compiles the best of the video clips you receive.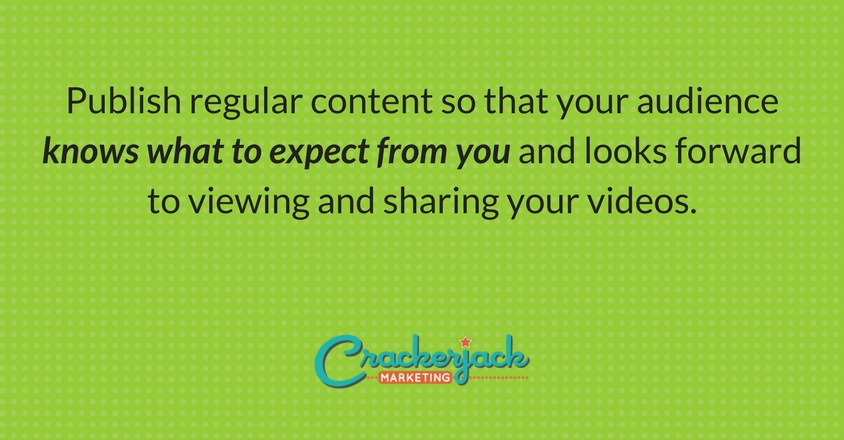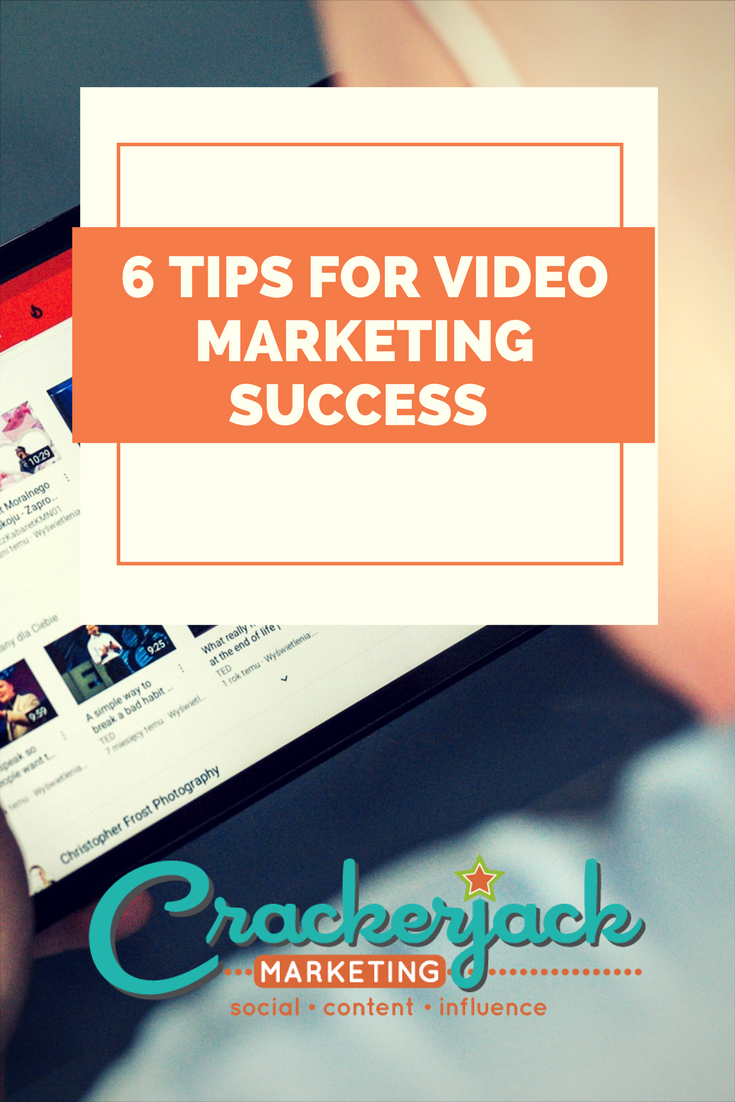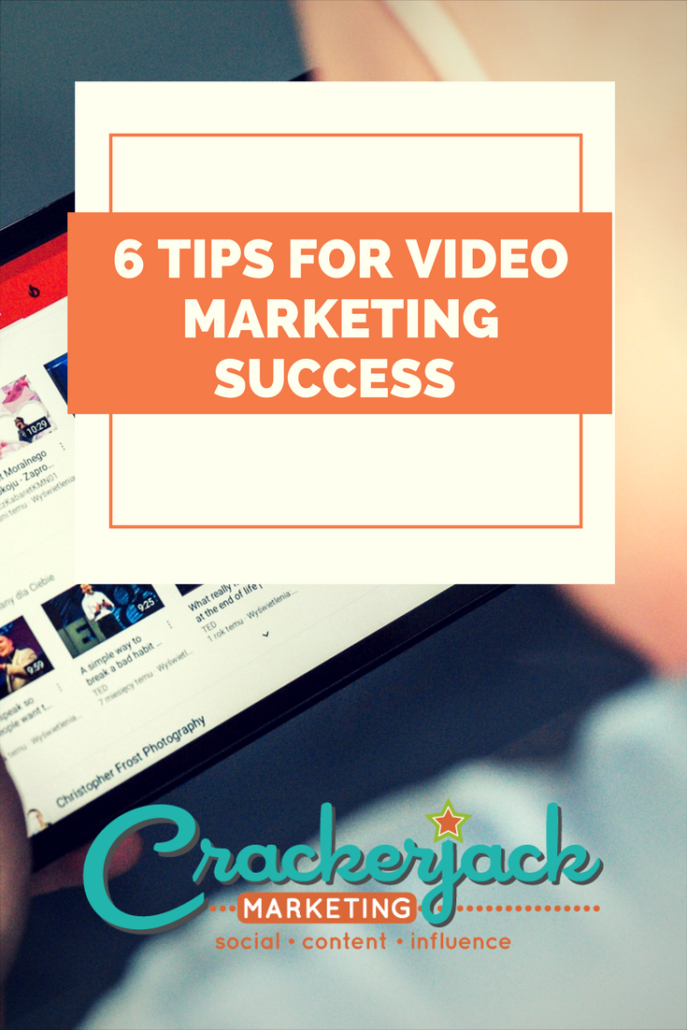 The following two tabs change content below.
Latest posts by Crackerjack Marketing (see all)
https://crackerjackmarketing.com/wp-content/uploads/2013/09/6-Tips-for-Video-Marketing-Success.jpg
440
844
Crackerjack Marketing
https://crackerjackmarketing.com/wp-content/uploads/2017/02/CJM-Header-Logo-New.png
Crackerjack Marketing
2013-09-17 04:51:52
2022-06-10 22:09:11
6 Tips for Video Marketing Success