5 Ways to Get More Eyes on Your Blog Content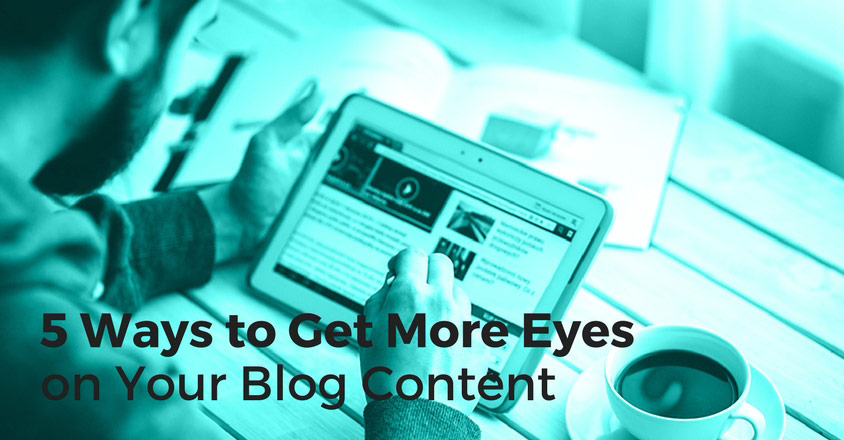 Creating blog content is one of the best investments you can make in promoting your business. The stats are clear:
Brands that create 15 new posts monthly average 1200 new leads each month.
Blogs increase the number of pages in the search engine index by 437%.
You'll get 55% more visitors with a company blog.
Whichever way you look at it, blogging for business is a good thing. But not everyone will read your blog, so to get more from content marketing, use your blog content in other ways so that more people will see it and interact with your company.
1. Present It on Slideshare
One easy fix is to use your blog content to create presentations on LinkedIn Slideshare. The site has more than 60 million users and is widely used within the business community. To use it effectively, you need to marry the best points from your content, with stunning design and the right tags. If you get it right, your presentation could be featured by Slideshare, which will bring a lot of people back to your blog. Learn more about using the site effectively from this Kissmetrics guide to Slideshare.
2. Publish a Book
It's also simple to use your blog to create a book or eBook. Spend some time up front thinking about a topic you want to cover in depth, then make each sub-topic an individual post. Not only will you get feedback as a you go (blog comments and social shares can tell you a lot about how people will respond to the content) but you'll only need to add an introduction and conclusion to finalize your book. Invest in professional editing so that the book of your blog reads like a book instead of a loose collection of posts. Then publish it everywhere, including Amazon, iBooks, and Smashwords. Get it right and you could reach an audience who might never have seen your blog.
3. Syndicate Your Blog
Did you know that Amazon has a tool called Kindle Publishing for Blogs? It's been around for a while, though it's still in beta. Add your blog's RSS feed and a title image and then Kindle users can subscribe to it via Amazon. From my own experience, this won't net you a huge audience, but it will reach the people who do all their reading on Kindle. When I tried it with my writing blog, I had about 100 people who subscribed this way.
4. Reuse the Stats
If your blog content includes stats, then you have the basis for a compelling infographic. This strategy will work best if you do a lot of research. Well researched and attractive infographics are immensely popular. It's another way to repurpose blog content and reach a wider audience.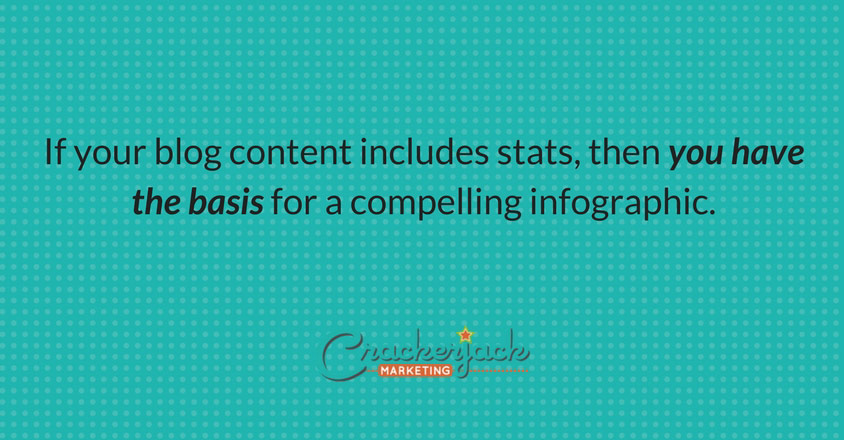 5. Put it on Audio and Video
While you're pulling data from your blog post, consider two more options for reusing the content. Many people love to consume content on the go and would rather listen than read. For those people, a podcast version of your blog content is ideal. And then there are the people who love watching videos (such as mobile device users). Convert your post to a short video and you'll get more attention.
These 5 tips will help get more eyes on the content you originally created for your blog. As a result, your company can reap the benefits of more attention, more leads and more sales. Look out for Crackerjack Marketing's coming ebook on other ways to attract your audience.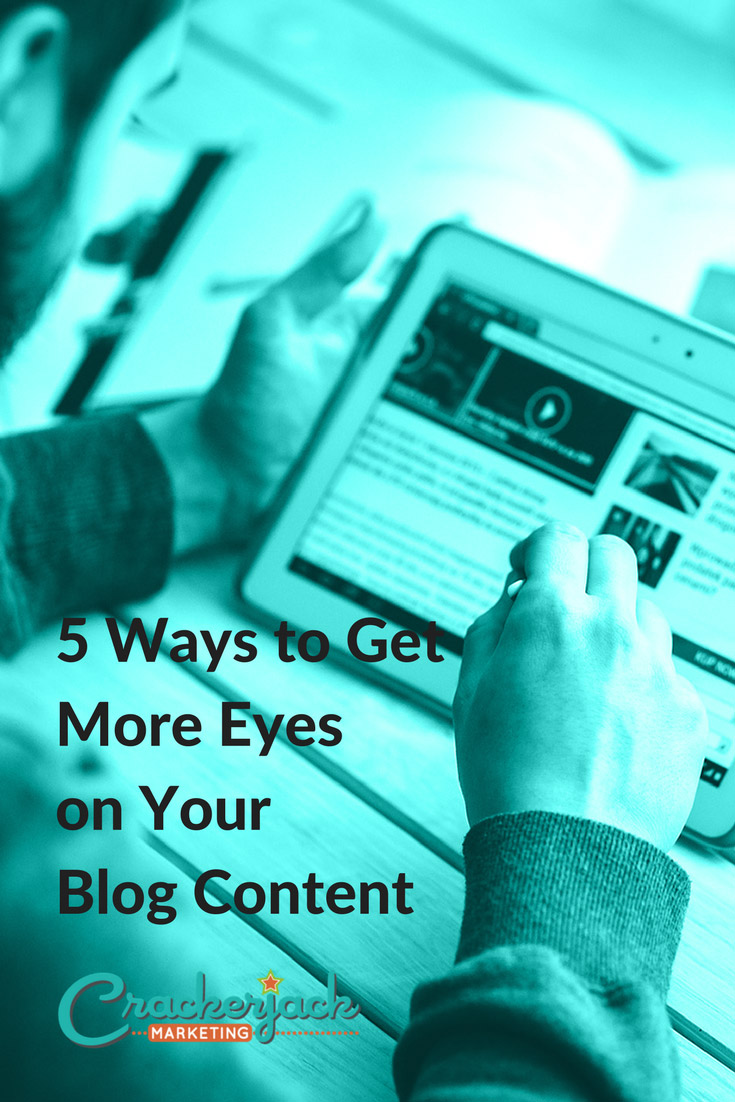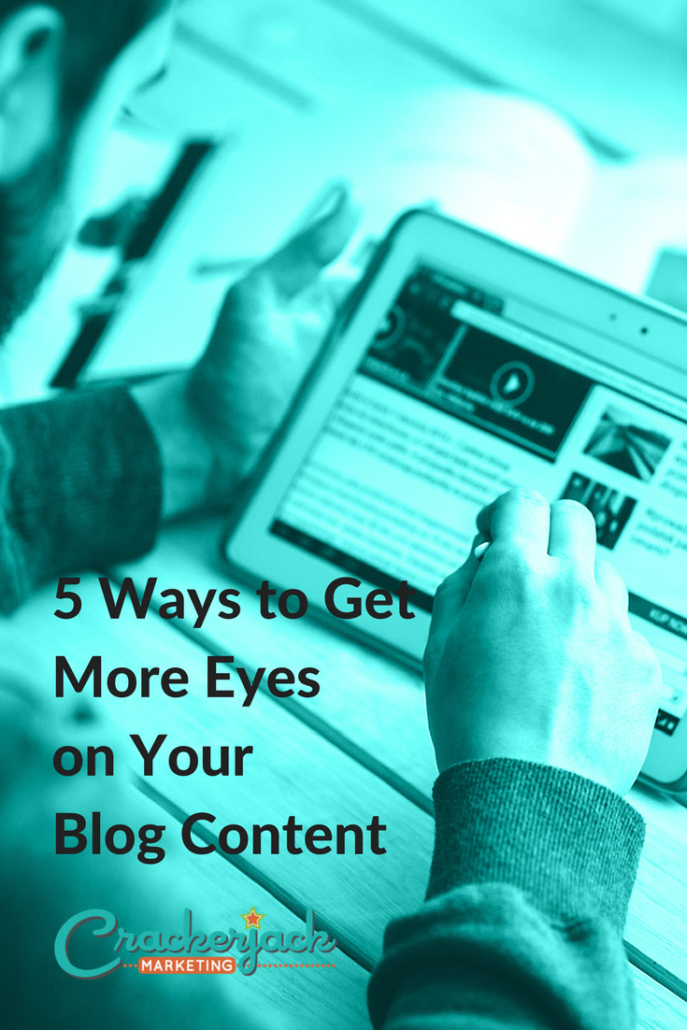 The following two tabs change content below.
Self-confessed word nerd and polymath Sharon Hurley Hall believes she has the perfect job - as a professional writer and blogger. And when she can indulge her geeky side and write about new web tools, it's a little slice of heaven.
Latest posts by Sharon Hurley Hall (see all)
https://crackerjackmarketing.com/wp-content/uploads/2017/09/5-Ways-to-Get-More-Eyes-on-Your-Blog-Content-1.jpg
440
844
Sharon Hurley Hall
https://crackerjackmarketing.com/wp-content/uploads/2017/02/CJM-Header-Logo-New.png
Sharon Hurley Hall
2015-10-15 02:14:04
2022-06-10 22:07:58
5 Ways to Get More Eyes on Your Blog Content